Germany could make coronavirus vaccines mandatory as early as February or March 2022, according to chancellor-in-waiting Olaf Scholz. But he insisted that the issue would be decided in parliament.
As Germany faces record-breaking infection numbers and fears of the omicron variant abound, Angela Merkel's designated successor Olaf Scholz is calling for a general vaccine mandate.
Talking to Germany's Bild television on Tuesday, the chancellor-in-waiting said he would like to see mandatory vaccinations "not too far away in the future, so I suggest beginning of February or March."
At the same time, he said that the decision would be made in the parliament, and that it would be a "matter of conscience" for individual lawmakers.
Germany's Federal Medical Association also called for a vaccine mandate to put a stop to the "endless loop of lockdowns."
It urged the German government to make arrangements that would apply to "all adult citizens with no medical contra-indications against a vaccine."
The question of mandatory vaccination is considered controversial in Germany, partly due to forced medical treatments during the Nazi era.
Separately, spokesman for the outgoing German government Steffen Seibert said a decision on the vaccine mandate would be made "soon."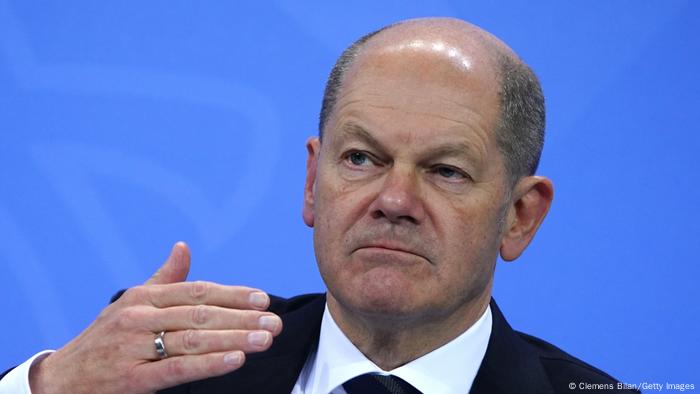 Meanwhile, Germany's new COVID-19 crisis team is to be headed by a two-star general.
After Germany's future government announced last week the creation of a crisis team to deal with the coronavirus pandemic, Christian Lindner, leader of the neoliberal Free Democrats (FDP) and the odds-on favourite to become the country's next finance minister, announced on Sunday that the team would be headed by a military general.
The German daily newspaper Süddeutsche Zeitung reported that Major General Carsten Breuer was the general in question. The 56-year-old has led the Territorial Tasks Command of the Bundeswehr, Germany's federal armed forces, since 2018. The Command is responsible for handling cooperation between the military and civilian organizations.
"We provide support when the civilian side reaches its limits. We provide support when others can't do it anymore," Breuer said in a 2020 interview with newspaper Die Welt. "Our great advantage is that we are fast. We can quickly make many soldiers available."
That is an advantage German authorities have increasingly been relying on in recent months as case numbers have reached record highs and people across the country have faced hour-long waits to receive vaccine shots and boosters.
An increased role for the military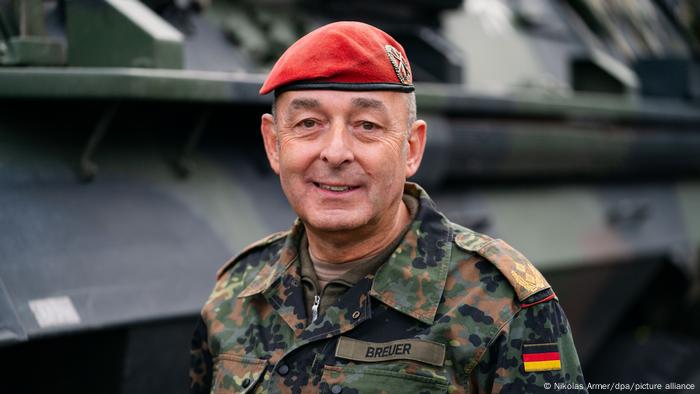 Even before the recent announcement of the crisis team, the German military was preparing to increase its involvement. Lieutenant General Martin Schelleis wants to mobilize up to 12,000 soldiers as quickly as possible to support overburdened clinics and health departments. Soldiers would also administer booster vaccinations and rapid tests near nursing homes and hospitals.
Schelleis has been leading the Bundeswehr's COVID-19 aid mission since the beginning of the pandemic. Under his plan, 6,000 personnel would be mobilized for these efforts by the end of November and 12,000 by Christmas.
The UK and Human Rights on mandatory vaccines. LIBERTY'S POSITION ON MANDATORY VACCINATION?
We all want to get out of this pandemic as soon as possible and to protect everyone along the way. However, this is a public health crisis, and the Government's response should focus on public health rather than criminalisation. Liberty objects to mandatory vaccinations. You can find more about our position from our statement on the care home vaccines here, and our article on mandatory vaccines and passports here.
WHAT CAN I DO IF I AM CONCERNED ABOUT THE INTRODUCTION OF MANDATORY VACCINES?
If you are concerned about the introduction of mandatory vaccines, you can get involved with Liberty's policy campaigns to make sure that everyone's rights are protected.
Additionally, you can write to your MP to express your opinion and urge them not to introduce such a scheme. Get help finding and contacting your MP here.
Support Labour Heartlands
Help Us Sustain Ad-Free Journalism
Sorry, I Need To Put Out the Begging Bowl
Independent Journalism Needs You
Our unwavering dedication is to provide you with unbiased news, diverse perspectives, and insightful opinions. We're on a mission to ensure that those in positions of power are held accountable for their actions, but we can't do it alone. Labour Heartlands is primarily funded by me, Paul Knaggs, and by the generous contributions of readers like you. Your donations keep us going and help us uphold the principles of independent journalism. Join us in our quest for truth, transparency, and accountability – donate today and be a part of our mission!
Like everyone else, we're facing challenges, and we need your help to stay online and continue providing crucial journalism. Every contribution, no matter how small, goes a long way in helping us thrive. By becoming one of our donors, you become a vital part of our mission to uncover the truth and uphold the values of democracy.
While we maintain our independence from political affiliations, we stand united against corruption, injustice, and the erosion of free speech, truth and democracy. We believe in the power of accurate information in a democracy, and we consider facts non-negotiable.
Your support, no matter the amount, can make a significant impact. Together, we can make a difference and continue our journey toward a more informed and just society.
Thank you for supporting Labour Heartlands
Just click the donate button below