There is no Magic money tree, turns out there's a forest full. Winners and losers of the Budget – free vouchers, stamp duty cut and furlough latest
Chancellor Rishi Sunak has unveiled a recovery package to help protect millions of jobs and businesses following the coronavirus crisis.
New support measures will include a £2billion pledge to offer paid work experience to under-25s who are facing long-term unemployment.
In a devastating blow for workers hoping for an extension of the furlough scheme, Sunak today said it will not be extended past October.
He pledged to do "all he can" to support people as he admitted that there was "hardship ahead".
From August, all employers will have to make pension and national insurance contributions – equivalent to 5% per employee.
And from September, the 80% pay out will fall to 70% with firms required to top up the extra 10%.
This will then drop to 20% in October, before the scheme is wound down for good.
The scheme comes as Labour called for a focus on "jobs, jobs, jobs" in today's mini-Budget, amid fears 4million people could be made redundant in the coming months.
The "job retention bonus" could cost as much as £9.4bn if every furloughed worker is brought back.
Explaining how it will work, the chancellor said: "If you're an employer and you bring back someone who was furloughed – and continuously employ them through to January – we'll pay you a £1,000 bonus per employee.
"It's vital people aren't just returning for the sake of it – they need to be doing decent work.
"So for businesses to get the bonus, the employee must be paid at least £520 on average, in each month from November to the end of January – the equivalent of the lower earnings limit in National Insurance."
Rishi Sunak unveils £30bn coronavirus jobs recovery plan
Rishi Sunak has delivered a £30bn mini-budget full of measures to try and stop the looming economic crisis.
The Chancellor announced a £2 billion emergency package of support to help prevent youth unemployment in the wake of the coronavirus crisis.
Earlier Boris Johnson refused to apologise at PMQs today for remarks that pointed the blame for the coronavirus care home crisis at hard-working staff.
The Chancellor announced a stamp duty holiday to temporarily exempt the tax on the first £500,000 of homes purchased in England and Northern Ireland in an effort to revive the housing market.
Mr Sunak is largely relying on borrowing to fund his package but the Government will eventually need to act to control the public finances.
Massive looming bill for taxpayers due to coronavirus stimulus
The Chancellor's latest £30 billion package of emergency measures has raised fears over a mammoth looming bill for taxpayers as experts also warned it may not be enough to boost the battered economy.
Rishi Sunak insisted he will still get the nation's finances on a sustainable footing in the medium-term, but the Treasury admitted emergency actions have already come at a "significant fiscal cost".
The new Jobs Retention Bonus alone will cost the Government up to £9.4 billion, with the VAT cut adding another £4.1 billion, the stamp duty cut an extra £3.8 billion and the eating out discount scheme £500 million.
Mr Sunak's latest round of coronavirus emergency measures add to the near-£160 billion plan already unveiled since March.
Here are the key points:
WORK
A jobs retention bonus will reward employers who bring back workers from furlough with £1,000 per employee – it will cost £9bn if all nine million of those temporarily laid off come back to work
Government's furlough scheme "cannot and should not go on for ever" and will wind down through to October
£1.2bn pledged to Department for Work and Pensions "to support millions of people back to work"
Firms will be paid £1,000 to take on trainees, with £100m pledged to fund places in high-demand sectors such as engineering, construction and social care
£2bn made available for "Kickstart" scheme for young people – and no cap on the number of places available
Kickstart scheme will pay employers to create new jobs for hundreds of thousands of 16-24 year olds at risk of long-term unemployment – a minimum of 25 hours per week paid at at least the national minimum wage
VAT CUT
VAT on food, accommodation and attractions will be cut for the next six months from 20% to 5% – a "£4bn catalyst" for the sector designed to protect 2.4 million jobs
The cut – from next Wednesday until 12 January – covers food from restaurants, cafes and pubs, accommodation in hotels, B&Bs and caravan sites, and attractions such as cinemas, theme parks and zoos
GREEN MEASURES
Green measures totalling £3bn aim to make 650,000 homes more energy efficient, save households £300 a year on bills and support 140,000 jobs
£1bn of funding to improve the energy efficiency of public sector buildings
A £2bn green homes grant will deliver vouchers to homeowners and landlords to make their homes more energy efficient
EATING OUT DISCOUNT
In August, everyone in the country will be given an "eat out to help out" discount – 50% off at participating restaurants, cafes and pubs. It applies for a maximum discount of £10 per head and can be used from Mondays to Wednesdays
Businesses can claim the money back, with funds in their bank account within five working days
The scheme, described as the first of its kind, is designed to help an industry employing 1.8 million people
STAMP DUTY HOLIDAY
The threshold for paying stamp duty will be raised temporarily from £125,000 to £500,000 until 31 March 2021, resulting in the average stamp duty bill falling by £4,500
The measure, designed to boost confidence in the housing market after a slump in transactions, is expected to mean nearly nine out of ten people buying a main home this year paying no duty at all
Government 'misses chance to put ending child poverty at heart of economic recovery'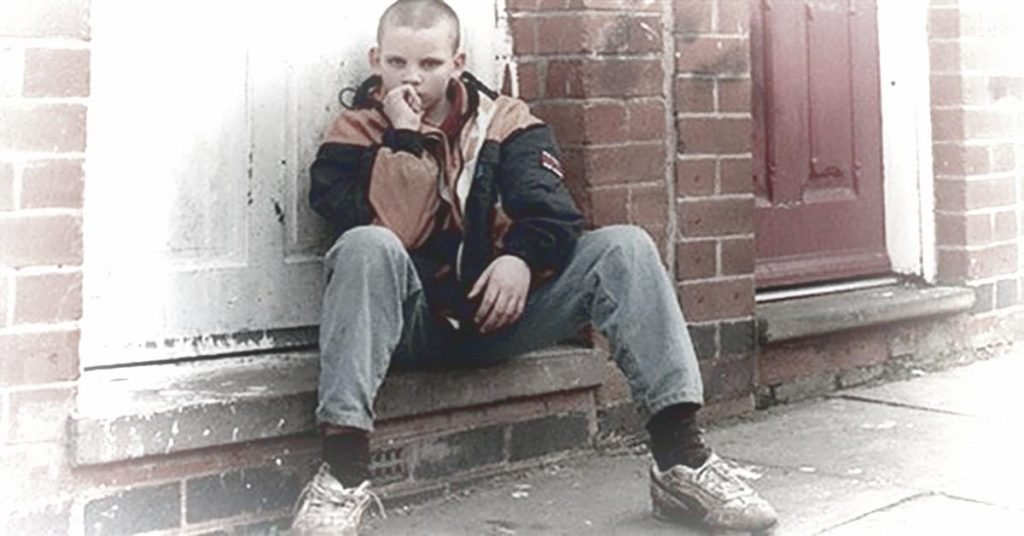 Judith Cavanagh, Coordinator for the End Child Poverty coalition said:
'"We are disappointed that the Chancellor did not announce any improvements to social security payments, which would benefit families and their local businesses and communities.
"He's missed the chance to kickstart the fight to end child poverty in the UK and we urge him to make this a priority in the autumn budget.
"We cannot continue to watch families, many already cut adrift before the pandemic, struggle to meet the basic needs of their children.
"We cannot continue to allow children to grow up with the shame and indignity of having to rely on foodbanks and holiday food voucher schemes."
Support Labour Heartlands
Help Us Sustain Ad-Free Journalism
Sorry, I Need To Put Out the Begging Bowl
Independent Journalism Needs You
Our unwavering dedication is to provide you with unbiased news, diverse perspectives, and insightful opinions. We're on a mission to ensure that those in positions of power are held accountable for their actions, but we can't do it alone. Labour Heartlands is primarily funded by me, Paul Knaggs, and by the generous contributions of readers like you. Your donations keep us going and help us uphold the principles of independent journalism. Join us in our quest for truth, transparency, and accountability – donate today and be a part of our mission!
Like everyone else, we're facing challenges, and we need your help to stay online and continue providing crucial journalism. Every contribution, no matter how small, goes a long way in helping us thrive. By becoming one of our donors, you become a vital part of our mission to uncover the truth and uphold the values of democracy.
While we maintain our independence from political affiliations, we stand united against corruption, injustice, and the erosion of free speech, truth and democracy. We believe in the power of accurate information in a democracy, and we consider facts non-negotiable.
Your support, no matter the amount, can make a significant impact. Together, we can make a difference and continue our journey toward a more informed and just society.
Thank you for supporting Labour Heartlands
Just click the donate button below