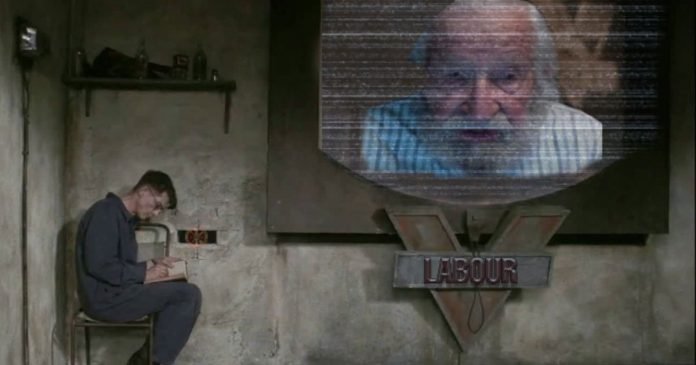 Noam Chomsky the renowned US academic and linguist talked about current events including Ukraine, climate change and rising authoritarianism in a recent interview with George Eaton.
During the interview, Chomsky, who is himself a Left-wing activist and has constantly kept himself abreast of British politics particular the fight for working-class emancipation, singled out Sir Keir Starmer
Chomsky verified and endorsed our opinion of Starmer and his 'raison d'être' saying:
"Starmer is carrying it forward, he's returning the Labour Party to a party that's reliably obedient to power. It's very important to continue the elite program, pretty much across the spectrum, to destroy Corbyn and everything he stood for.
It was intolerable to the elite British opinion that there should be a labour party that actually responds to its constituents, a Labour party that is concerned with the interests of working people and works for their benefit.
That pursues the policies that won a Labour majority in 2017, terrifying the establishment, so that has to be killed.
It was killed with lots of fakery about antisemitism, deplorable attacks, others and Keith Starmer is carrying it forward.
"He's returning the Labour Party to a party that's reliably obedient to power, that will be Thatcher-lite in the style of Tony Blair and that won't ruffle the feathers of either the United States or anyone who's important in Britain".
Apart from the obvious, there are a few tells in that statement.
Many people have probably had a giggle at Chomsky using Starmer's frequently referred to pejorative name, 'Keith', rather than Keir, however, it should be noted Chomsky is not only a professor in linguistics, he is known as the father of modern linguistics, Chomsky is also a master of Cognitive science, a man who doesn't make slips of the tongue on that level. He thoughtfully uses words to ensure he creates the right response.
Chomsky's use of the name Keith was quite deliberate, he emphasises and endorses the reason most people on social media call Starmer, Keith, instead of Keir, literally because he is a fraud and the use of the name Keir gives him far too much association with the founder of the Labour Party and socialist Keir Hardie.
However, that aside, Chomsky's warning about Starmer is quite damming and not without foundation. Since Starmer became the Leader of the Labour Party we are finding out more about Starmer and not just his establishment background.
Starmer has stated he is willing to tear up the promises he made during the Labour leadership election if it is needed to make the party electable. The fact is he seeks power entirely for its own sake and he is not interested in the good of others, the many.
For some they are starting to witness his arrogance and willingness to dismiss everything including honesty, he has thought little about trampling into the ground his entire election pledges, not just of those that he was elected to parliament on, but those he promised if he became leader of the Labour Party.
This has manifested itself in many ways, from his backtracking on everything from nurses' pay, and taxes, to nationalisation.
His election promises of unity were trampled on only to become Roman type proscriptions of anyone and any group he and his minions wished removed, including the Party's former leader.
This was evident in his recent dismissal of conference motions for a £15 minimum wage and a motion declaring Israel an 'Apartheid State' and the perging of thousand of Labour members who belonged to socialist groups.
These things and many many more could be said to be negative personality traits, the man has got an ego that's for sure, he, believes he is right and the many are wrong. Unfortunately, it's deeper than this.
To understand where Chomsky is coming from when he talks about the direction Starmer is taking the Labour Party while alluding to the elite program of making Labour reliably obedient to power, we should be looking at Starmer's dubious membership of the Trilateral Commission and what that entails.
Sir Keir Starmer and the Trilateral Commission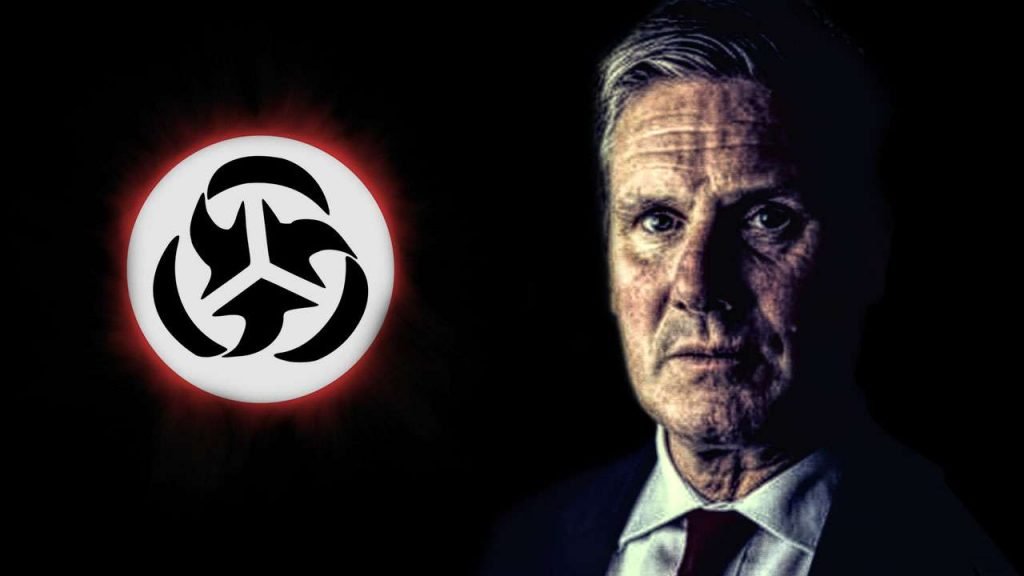 The Trilateral Commission is a non-governmental, nonpartisan group founded by David Rockefeller in July 1973 to foster closer cooperation between Japan, Western Europe and North America, or so the story goes.

For many just to mention the Trilateral Commission they cry conspiracy, which I am very sure is the response the Trilateral Commission would like.
Yet it is a very real organisation with very real power.
Without going into too much detail the Trilateral Commission has a world view, as its name suggests advocating a geopolitical split of three spheres, an orderly world run by the elites, the ochlarchy.
The Trilateral Commission's principles of representation are economic weight and political influence and are reflected in the varying membership quotas assigned to each country. The Trilateral Commission reflects powerful commercial and political interests committed to private enterprise and stronger collective management of global problems. Its members (more than 400 in the early 21st century) are influential politicians; banking and business executives; media, civic, and intellectual leaders; and a few trade union chiefs. Membership is by invitation only.
The Trilateral Commission's agendas have anticipated those of the Group of 7 (G7) and Group of 8 (G8) summit meetings between the leaders of the world's largest economies. Members have held key positions in U.S. administrations and in the governments of other member countries.
Noam Chomsky says the Trilateral commission's aim is to bring about a moderation in democracy to allow only the elite to vote. A backwards step in democracy and the working class movement.
Social critic and academic Noam Chomsky criticised the commission as undemocratic, pointing to its publication The Crisis of Democracy, which describes the strong popular interest in politics during the 1970s as an "excess of democracy".
Chomsky described it as one of the most interesting and insightful books showing the modern democratic system not to really be a democracy at all but controlled by elites.
The Crisis of Democracy
The Trilateral Commission has issued one major book-length report, namely, The Crisis of Democracy: On the Governability of Democracies (Michel Crozier, Samuel Huntington, and Joji Watanuki, 1975). The Commission's report is concerned with the "governability of the democracies."
This report sits on the website of the Trilateral Commission as its only manifesto, a report that in a nutshell says the problem with the world is too much democracy.
The report argues that what is needed in the industrial democracies " is a greater degree of moderation in democracy" to overcome the "excess of democracy" of the past decade. "The effective operation of a democratic political system usually requires some measure of apathy and noninvolvement on the part of some individuals and groups."
Chomsky described it as one of the most interesting and insightful books showing the modern democratic system not to really be a democracy at all but controlled by elites, the oligarchy.
In layman's terms, The Trilateral Commission report stated that civil rights movements', unionists, populist politicians, and even academics that teach the merits of freedom of speech, liberty and democracy were dangerous to the order of things.
The crisis of democracy for the Trilateral Commission is the fact that you and I have a say in our democracy, we have a vote, for them, that's an inconvenience, that makes them accountable to us and they don't like or want that.
In 1973, David Rockefeller and Zbigniew Brzezinski founded the Trilateral Commission. Involving highly influential people from business and politics in the US, Western Europe, and Japan, the Commission was soon perceived as constituting an embryonic or even shadow world government.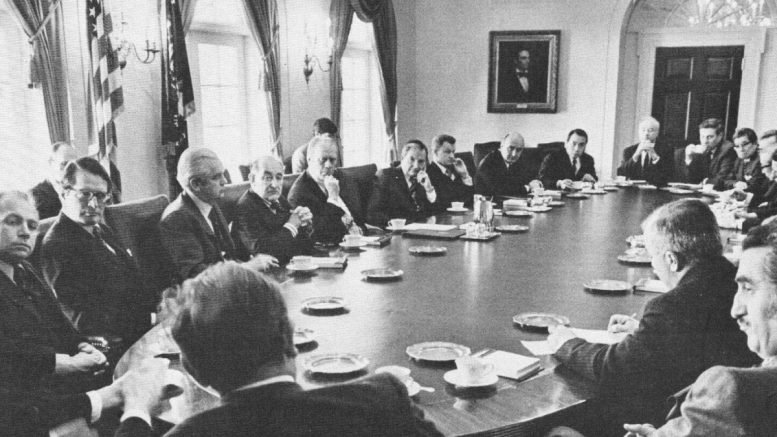 This global governance and body of international diplomacy should be considered a product of overlapping elite networks that merge informal and formal spheres across national borders.
An organisation that was created to spread neoliberal free-market values across the globe, that now finds itself having to recreate its form and mission to manage the spread of nationalism, populism and protectionism all of which they vehemently oppose but just as vehemently they oppose socialism or the very thought of any form of democratic equality. After all, they are the rich, the powerful, they are the biggest stakeholders in society, why should they not have the greatest say…
Unsavoury members.
The Trilateral Commission has Headquarters representing its worldview of Trilateralism placed in its three spires of influence. Tokyo for its Asia Pacific Group, Paris, the European Group and Washington, D.C. its North American Group.
This is a phenomenally powerful organisation Capable of setting the course for political and social agendas around the world.
The Trilateral Commission, while engaging in social and political issues is also well known for its anti-democratic agenda.
It should, therefore, be very concerning when we find that the Labour Party Leader Sir Keir Starmer is a member of that organisation. An organisation that believes, we the people have too much freedom, too much democracy.
An organisation that believes the working class, the masses should be removed from any democratic process leaving the issues of democracy and government to the elite, the establishment.
Labour Party members should understand that Sir Keir Starmer is a member of such an organisation, this very powerful undemocratic organisation that advocates a 'New world order' one of which the people's role in government and democracy is greatly reduced.
Critics accuse the Commission of promoting a global consensus among the international ruling classes in order to manage international affairs in the interest of the financial and industrial elites under the Trilateral umbrella.
Democracy has to be about more than just casting a vote. An informed society creates a better more open democracy. A democracy that does not have an informed public is destined to decay. Unjust legislation would be passed, laws would be unequally enforced and elected officials would fall to corruption.
Related articles:
The Labour Party is in the grip of the iron law of oligarchy.
The Crisis of Democracy: Sir Keir Starmer and the Trilateral Commission
Sir Keir Starmer: The Trilateral Commission and Jeffrey Epstein
Who is 'Mandelson' and how are they all connected
Support Labour Heartlands
PLEASE HELP US KEEP GOING AD-FREE
HELP US GROW.
This is a "Pay as You Feel" website.
This blog has no source of state, corporate or institutional finance whatsoever. It runs entirely on voluntary subscriptions from its readers – many of whom do not necessarily agree with every article, but welcome the alternative voice, insider information and debate.
You can have access to all of our online work for free. However if you want to support what we do, you could make a small donation to help us keep writing and staying ad-free. The choice is entirely yours.