Gabriel Boric will become the youngest president in the country's history
"If Chile was the cradle of neoliberalism, it will also be its grave,"
Former student protest leader Gabriel Boric has won a historic victory to become Chile's youngest ever president. The 35-year-old has promised ambitious changes for a country that has been rocked in recent years by mass demonstrations against inequality and corruption.
When Mr Boric won the candidacy of his leftist bloc to run for president, he made a bold pledge. "If Chile was the cradle of neoliberalism, it will also be its grave," he said. "Do not be afraid of the youth changing this country."
And so he ran on a platform promising radical reforms to the free-market economic model imposed by former dictator Gen Augusto Pinochet. One that, he says, is the root of the country's deep inequality, imbalances that came to the surface during protests in 2019 that triggered an official redraft of the constitution.
After a polarising campaign, Mr Boric defeated far-right rival José Antonio Kast in the second round of the presidential election by a surprisingly large margin, ushering in a new chapter in the country's political history.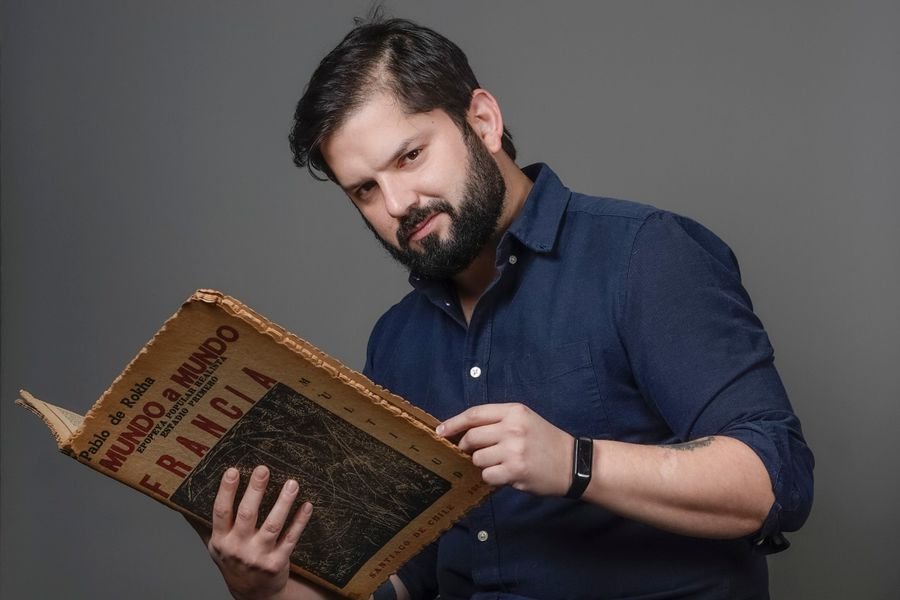 "We are a generation that emerged in public life demanding our rights be respected as rights and not treated like consumer goods or a business," Mr Boric said in his victory speech to thousands of supporters, most of them young people.
"We know there continues to be justice for the rich, and justice for the poor, and we no longer will [we] permit that the poor keep paying the price of Chile's inequality."
According to Chile's electoral service, after counting almost 100% of the votes, 55.87% of the ballots were cast for Boric who represented the leftist Apruebo Dignidad (or Approve Dignity) coalition. Meanwhile, his rival, the ultraconservative politician Jose Antonio Kast, has garnered 44.19% of the vote.
The inauguration will take place on March 11, 2022 with Boric becoming the youngest president in the country's history.
The election was held against the background of a crisis caused by the COVID-19 pandemic and a high level of social tension which erupted into protests and disturbances in October 2019 with their consequences felt to this day.
"We are united," Boric tweeted shortly after his election victory was confirmed. "We are hope. We are more when we are together. We continue!"
Somos unidad. Somos esperanza. Somos más cuando estamos juntos.
Seguimos! pic.twitter.com/66HRlWTvcK

— Gabriel Boric Font (@gabrielboric) December 19, 2021
"I am going to be a president of all Chileans, whether you voted for me or not," Boric, who will take office in March, said in a call with outgoing President Sebastian Pinera on Sunday night. "I am going to do my best to get on top of this tremendous challenge."
Boric had garnered 56% of the votes with almost 99% of polling stations reporting, with Kast at 44%.
Chilean far-right presidential candidate Jose Antonio Kast conceded defeat to leftist Gabriel Boric late Sunday.
"I just spoke with Gabriel Boric and congratulated him on his great success," Kast tweeted. "From today he is the elected President of Chile and deserves all our respect and constructive collaboration. Chile is always first."
Acabo de hablar con @gabrielboric y lo he felicitado por su gran triunfo. Desde hoy es el Presidente electo de Chile y merece todo nuestro respeto y colaboración constructiva. Chile siempre está primero ??✌️ pic.twitter.com/AvpBKs0GFT

— José Antonio Kast Rist ?? (@joseantoniokast) December 19, 2021
Boric vows to oppose the controversial mining project. Chile has a population of 19 million and is the world's largest producer of copper.
With his election victory confirmed, Boric said on Sunday he will oppose mining initiatives that
"destroy" the natural environment, including the controversial Dominga iron, copper and gold mining project which is worth $2.5 billion (€2.2 billion).
Tens of thousands of people took to the streets of Santiago to celebrate Boric's victory.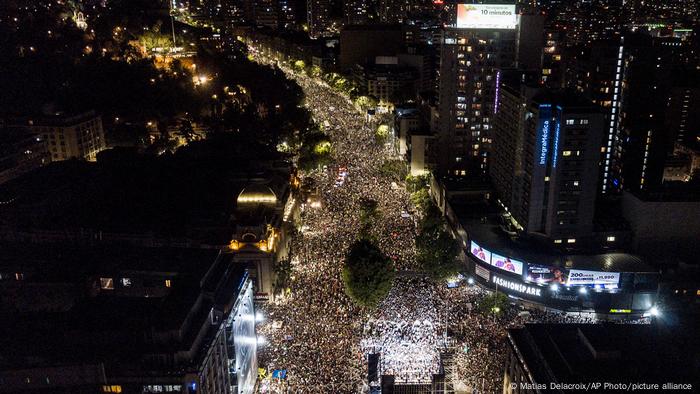 In his victory speech, when he was joined by his girlfriend, he promised to be a "president for all Chileans", saying: "Today hope trumped fear".
A quote I was taken with stated: "I have and strongly defend my convictions, but I don't know them all" –Gabriel Boric
Support Labour Heartlands
PLEASE HELP US KEEP GOING AD-FREE
HELP US GROW.
This is a "Pay as You Feel" website.
This blog has no source of state, corporate or institutional finance whatsoever. It runs entirely on voluntary subscriptions from its readers – many of whom do not necessarily agree with every article, but welcome the alternative voice, insider information and debate.
You can have access to all of our online work for free. However if you want to support what we do, you could make a small donation to help us keep writing and staying ad-free. The choice is entirely yours.