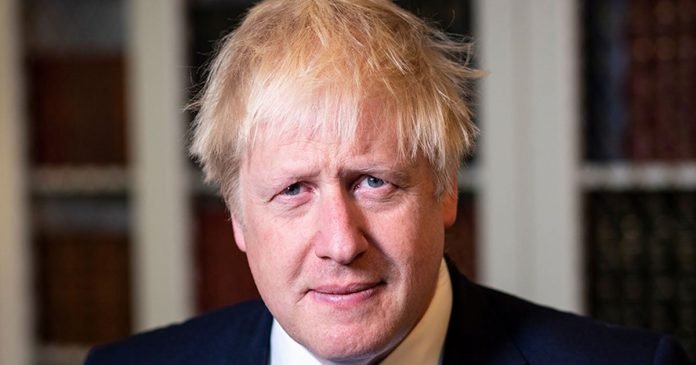 Boris Johnson has responded to a questionnaire from the Metropolitan Police about Downing Street gatherings during coronavirus restrictions.
A Number 10 spokesperson confirmed to Sky News that the prime minister has returned the document.
Mr Johnson had seven days to respond to the questionnaire, which was sent to him last Friday.
The prime minister was one of more than 50 people to be sent the document by the Metropolitan Police, which is looking at potential Covid rule-breaking.
Mr Johnson had until 22:00 GMT on Friday to answer the survey.
He has said he did not believe he was breaking any rules but apologised "for the things we simply didn't get right".
Mr Johnson has received legal advice about his response.
The Met is investigating 12 events held across government and said a fine would be issued to anyone found to have breached Covid regulations. A decision is not expected for weeks.
The force previously said the questionnaires would ask what had happened and "must be answered truthfully".
The documents, which were sent by email, require an "account and explanation of the recipient's participation in an event", the Met said.
But it added that being contacted did not mean a fine would always be issued.
The questionnaire has the same status as information given in an interview under caution.
Of course, this is all about letting enough water go under the bridge in the hopes the public will move on.
The police investigation was launched in late January after an internal inquiry led by civil servant Sue Gray passed information to the force.
According to Sky News, a total of 14 Tory MPs have so far called for Mr Johnson to resign, but the momentum behind the internal party pressure for the PM to go has waned in recent weeks.
Many MPs are thought to be waiting for the outcome of the police investigation into partygate.
If Mr Johnson is fined, this would likely provoke a fresh wave of calls for him to go.
Johnson has so far dismissed the notion of resigning over the row, meaning Conservative critics will have to force a no-confidence vote in his leadership of the party.
A total of 54 letters – from 15% of the party's 360 MPs – are needed to trigger a leadership vote.
If Mr Johnson were to win such a ballot, he would be immune from another leadership challenge for a year.
Were he to lose, he would have to resign and a successor as party leader and PM would be chosen.
Support Labour Heartlands
PLEASE HELP US KEEP GOING AD-FREE
HELP US GROW.
This is a "Pay as You Feel" website.
This blog has no source of state, corporate or institutional finance whatsoever. It runs entirely on voluntary subscriptions from its readers – many of whom do not necessarily agree with every article, but welcome the alternative voice, insider information and debate.
You can have access to all of our online work for free. However if you want to support what we do, you could make a small donation to help us keep writing and staying ad-free. The choice is entirely yours.