Nine UK regions are in the top ten of northern Europe's most deprived areas.
The findings centered around data produced by Eurostat, the E.U.'s data agency. Eurostat measured GDP per head in regions throughout Britain, taking into account different costs in different areas. These stats have not changed for 3 years.
The report revealed that West Wales is the poorest area in Northern Europe, followed by seven other U.K. regions. Number nine on the poorest regions list is Hainaut, in Belgium, followed by the U.K.'s East Yorkshire and North Lincolnshire.
Somewhat astonishingly – though entirely understandable given the trends of inequality – inner London mapped out as the very richest region in Northern Europe, followed by Luxembourg, Brussels, Hamburg, Ile de France, Groningen in the Netherlands, Stockholm, Oberbayern in Germany, Vienna and Darmstadt in Germany.
According to Inequality Briefing, although U.K. citizens think of themselves as enjoying similar living standards as neighboring Northern European countries like France, Germany, Belgium and Holland, in reality Great Britain is much poorer. This is because much higher levels of inequality exist here than in those countries.
Figure the contrast: While nine British regions represent the 10 most economically deprived areas in northern Europe, inner London is basking in the limelight as the absolute richest place on or off the continent.
This is the fifth richest country in the world and we have 9 of Northern Europe's poorest regions.
With the exception of Northern Ireland these regions represent strong leave voting areas, of course, London is 'Central Remainia' itself and benefitted far more than any of the poorer regions during the UK's EU membership.
This situation has worsened over time. In 2008, there were just three UK regions with GDP per capita below 75% of the EU average. Similarly, only six regions were below 80% of the EU average in 2008, compared with 11 in the most recent figures. The number of regions below 90% of the EU average
This is taking back control and it starts with your local councils.
Although the UK has left the EU these statistics are still relevant and also in part the very reason, Red wall voters voted to leave the EU. They felt not only had consecutive national governments failed them but that our EU membership gave them little value. If taking back control meant anything it meant holding our elected representatives to account.
Inner London is ranked as the richest area in northern Europe, meaning the gap between the richest and poorest region in the UK is the widest in the EU.
The UK is more unequal than other nearby countries. There is no longer the excuse of EU legislations and articles holding us back, Britain is free to invest in our poorer regions to a much larger extent.
Ask what your council will be doing to bring in investment.
Are your council building houses? If not ask why not!
Councils can now build more social housing caps were lifted in 2018. With no borrowing cap, more councils can now be built on their own land.
Councils are able to use more of their Right to Buy receipts and commuted sums, which can be combined with borrowing to build social homes rather than sitting unspent in Treasury or council coffers.
They'll have the means to take advantage of their strong position to borrow – with ultra-low borrowing costs and many underleveraged assets – to bring forward housing schemes that no one else could.
On Thursday don't just give your vote make the candidate earn it. take away a promise at least or make them understand you want change.
It is precisely at this point before elections, we the people have power. We have the power of our vote, our only real leverage at this point. Unfortunately, we have become lazy in how we lend this power to our representatives, we no longer question their intentions, we accept the soundbites and the repetitive pledges posted through our letterboxes. We vote on faith, mainstream parties have relied on 'Political tribalism' or the old chestnut of alternatives splitting the vote, they have taken us for granted and we have fallen into apathy.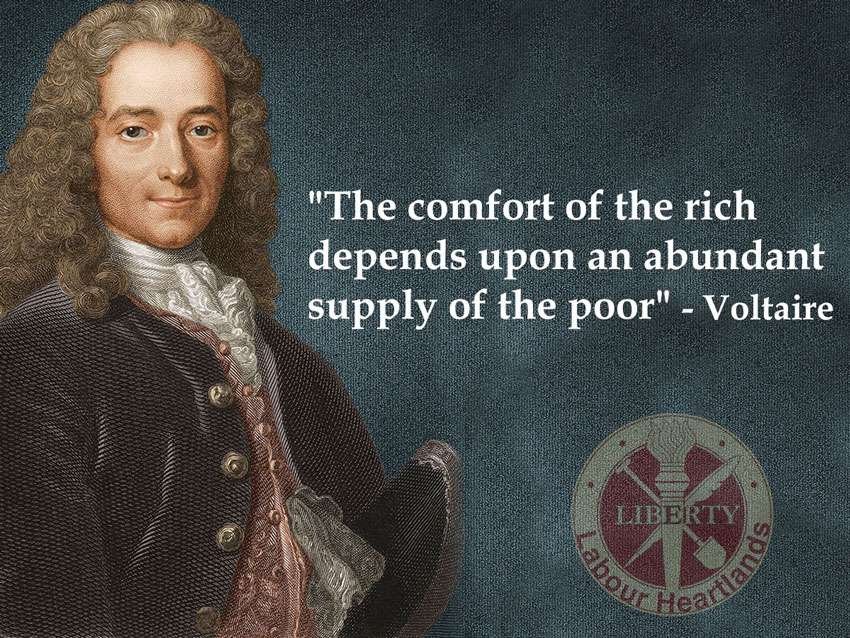 If parties and politicians want your vote make them earn it.
Ask what your council is doing to help alleviate the poor, the homeless, ask what schemes they support, ask about green investment. Make them earn your support because one thing is for sure the statistics show something is failing in your area and unless you start asking the hard questions then they will keep failing you.
Ask your candidate what he will do to bring change for you, your family and your community, let them know your support depends on real change, not just promises but on real change.
If you live in any of these area's ask why your region is so poor. After all the UK is the 5th richest country in the world.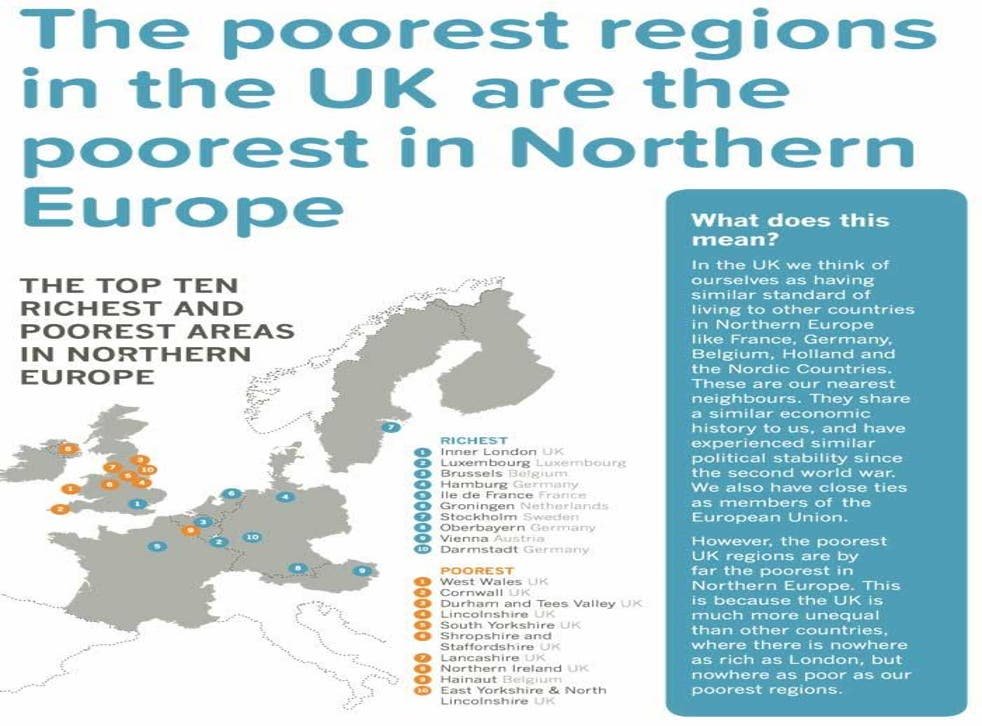 Northern Europe's top ten poorest regions
1. West Wales UK
2. Cornwall UK
3. Durham and Tees Valley UK
4. Lincolnshire UK
5. South Yorkshire UK
6. Shropshire and Staffordshire UK
7. Lancashire UK
8. Northern Ireland UK
9. Hainaut Belgium
10. East Yorkshire & North Lincolnshire UK
* Northern Europe includes France, Germany, Belgium, the Netherlands, Lithuania, Denmark, Sweden, Finland, Latvia, Estonia, Iceland, Norway and the Faroe Islands. Information from Eurostat, the data agency of the European Union.
All of the local authorities with the highest proportion of deprived neighbourhoods are in the north – Middlesbrough, Knowsley, Hull, Liverpool and Manchester.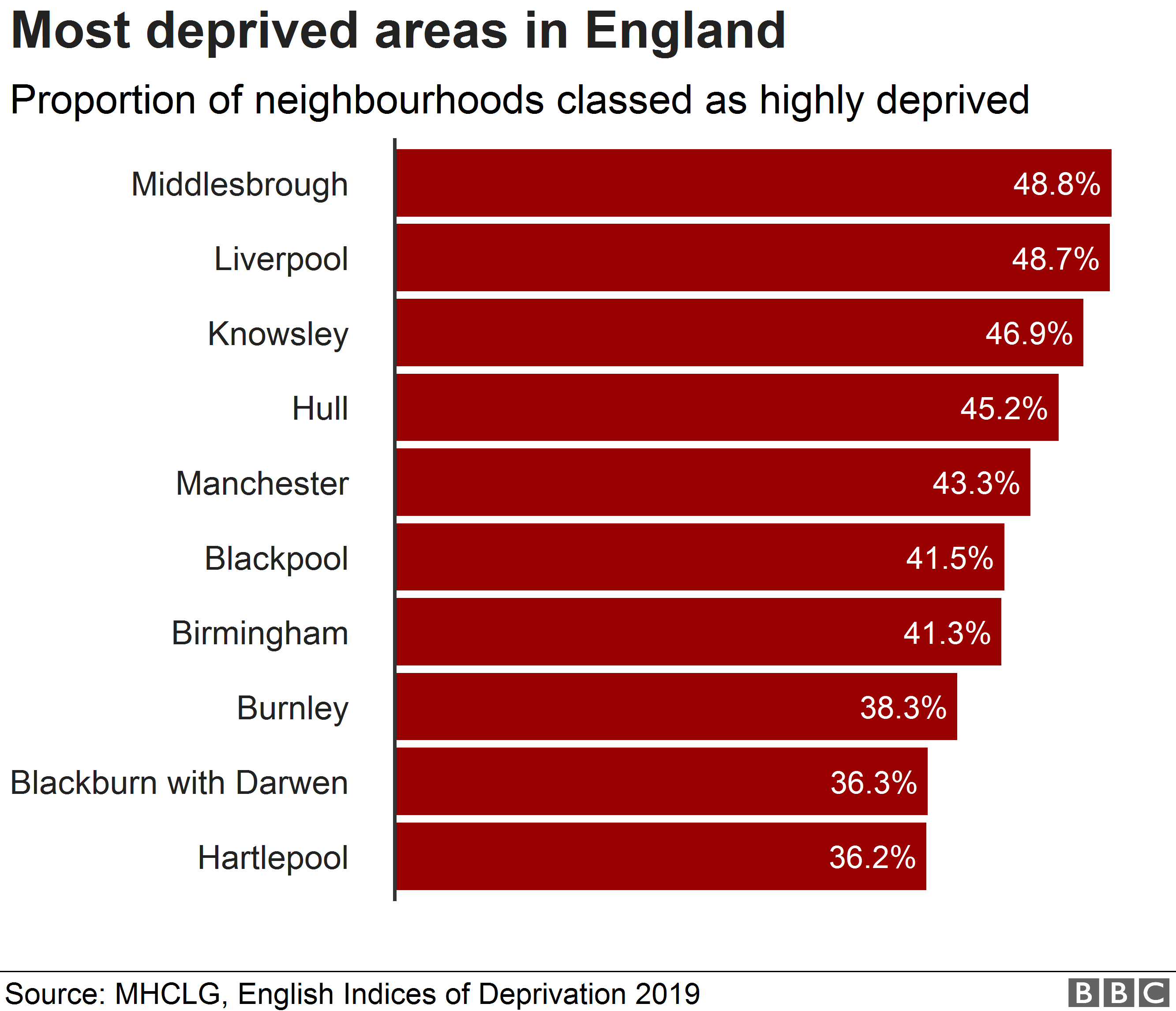 Why are the majority all in the north of England?
A report from, MHCLG said the study revealed "concentrations of deprivation in large urban conurbations, areas that have historically had large heavy industry manufacturing and/or mining sectors (such as Birmingham, Nottingham, Hartlepool), coastal towns (such as Blackpool or Hastings), and parts of east London".
Councils can make a difference ask them how.
Support Labour Heartlands
PLEASE HELP US KEEP GOING AD-FREE
HELP US GROW.
This is a "Pay as You Feel" website.
This blog has no source of state, corporate or institutional finance whatsoever. It runs entirely on voluntary subscriptions from its readers – many of whom do not necessarily agree with every article, but welcome the alternative voice, insider information and debate.
You can have access to all of our online work for free. However if you want to support what we do, you could make a small donation to help us keep writing and staying ad-free. The choice is entirely yours.