Kim Leadbeater has narrowly held the Batley and Spen by-election for Labour, defeating her Conservative rival by just 323 votes.
Keir Starmer welcomed the byelection as a 'fantastic' victory for Labour's 'positive campaign of hope' and later said: "Labour is coming home."
It's a bit of a stretch to suggest a reduced majority and a Labour hold is anything like a fantastic victory. But if your leadership is hanging by your fingertips even a hold with a majority of 323 votes would seem fantastic no matter how fanciful the word.
Labour can no longer rely on the 'democracy of the dead', people will not just vote for the Party because it was the Party of our forefathers, other parties are filling the vacuum, Labour is being held to account for its failings and its continued persecution of the Left.
The reality is it was a shocking result for Labour. The Party have seen the constituency fall from a very comfortable majority under Jeremy Corbyn of 8961 in 2017 to this pitiful hold. Corbyn's Labour garnered 55% of the vote with a whopping 29,844 votes overall, today under Starmer that majority has been reduced ten-fold to 323, Labour's vote share fell to 35.3%, a drop of seven percentage points from the last general election and a 20 point decline since the 2017 election.
The predominantly Leave-voting area witnessed a fall in the vote during the 2019 general election, dropping to 22,594 votes with a vote share of 42.7% that's a -12.8% swing away from Labour. The constituency was still held with a Labour majority of 3,525 but over the last year and a half under Starmer's watch, the Labour constituency has haemorrhaged even more voters.
The party has barely mustered a hold only managing to retain 13,296 votes, however, it was just enough to see the Tories off by that smallest of margins, 323 voters.
You cannot help wonder what the mainstream media headlines would be if Corbyn was still the leader of the Party with such a fag paper-thin hold on a constituency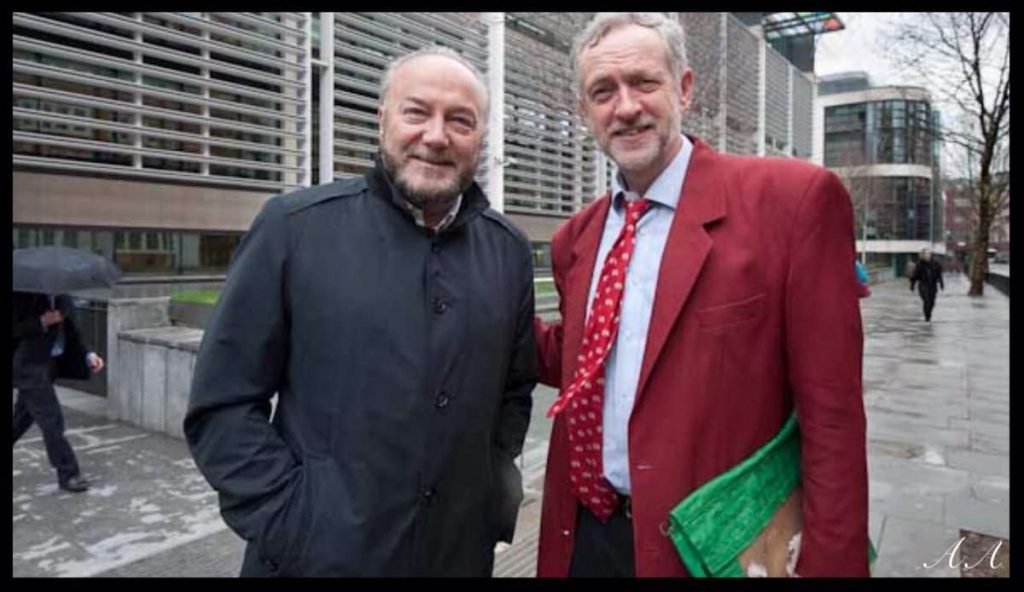 As a rule, opposition parties do not lose by-elections to the government especially not one that has been in power for more than a decade. After the embarrassing defeat at Hartlepool in May, when the Tories routed Labour by a huge margin, Sir Keir Starmer feared a second humiliation. As it turned out, support for the Conservatives dropped mainly due to the despicable behaviour of the former Health secretary Matt Hancock. Labour's vote share also dropped, though not to the same extent. The only candidate to have gained support was a maverick outsider, George Galloway, who came from nowhere to win more than a fifth of the vote.
George Galloway and the Workers Party were the real winners making a bold fight in the area, they pushing both the Tories and the Labour Party to up their game and fight for every possible vote. The Workers Party headed by George Gallaway made an impressive breakthrough. Gaining 21% of the vote share knocking the Lb Dem's into fourth position with a low 3% of the vote.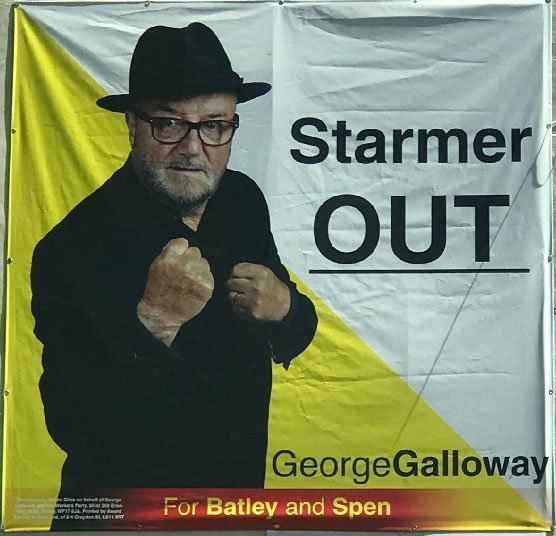 Getting out and speaking to the people of Batley and Spen, I was left both saddened and excited for the future of British politics. The most notable conversations with voters were the constant admittance of confusion, not knowing which Party to vote for. Somewhere deep down I felt a little sad that the people of Batley and Spen would ever be confused on where to place their vote. Traditionally it was a no-brainer, Labour was the Party of our parents and the party of the working class but now there was a question, that absolute could never be relied upon again. Finally, the people have started to hold the Labour Party to account and politicians from all parties must fight for every vote, nothing can be taken for granted.
It was clear the battlefront on this campaign had many facets, notwithstanding the cynical move made by Labour to field Jo Cox's sister Kim Leadbeater as their candidate ignoring Labour rules on membership.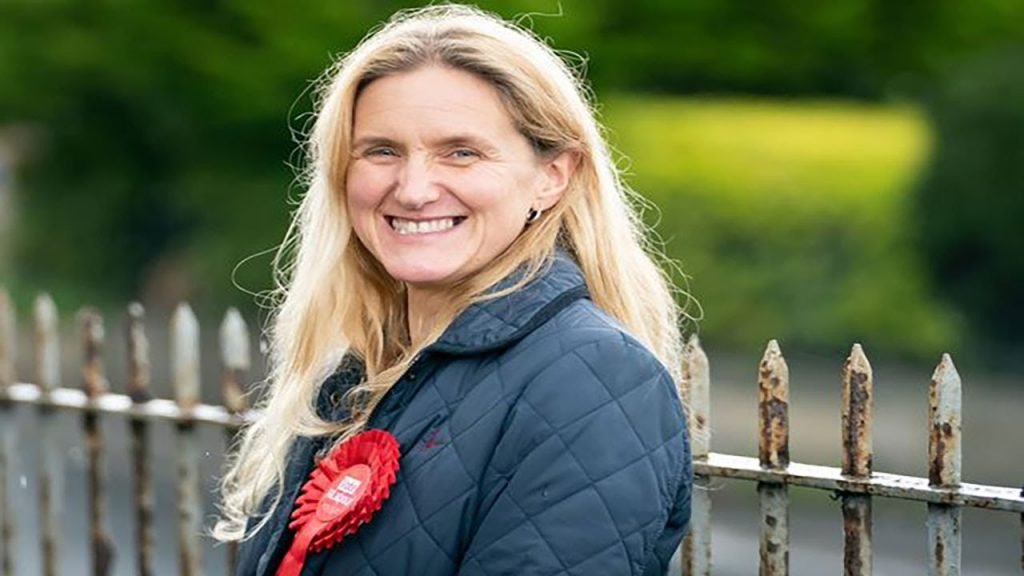 In choosing her as its candidate, Batley and Spen Labour party waived the normal rules, which usually demand candidates are a member for at least a year before standing for office.
The Local Democracy Reporting Service revealed earlier this week that Leadbeater has only just joined the Party.
There had been accusations from all sides of intimidation but most striking was the allegations against Kirklees council who removed the Workers party posters and flyers during the campaign.
George Galloway has advised he will be taking legal action against a council in a row over font sizes on his by-election posters.
The adverts for his campaign as the Workers Party candidate in Thursday's Batley and Spen ballot were taken down by the council.
Many locals were understood to believe on the posters being taken down then the message on Labour flyers that George Galloway had run out of steam actually meant he was no longer in the race.
Kirklees Council said the adverts broke election rules but Mr Galloway accused the Labour-run authority of a "blatantly partisan move".
It said the posters "did not meet the standards required".
According to the council, mandatory text, known as an imprint, identifying the source of the campaign material appears too small.
Mr Galloway also claimed "Labour issued a leaflet that claimed our campaign was running out of steam" on the same day the posters were allegedly removed.
The Workers Party of Britain leader added: "I did help write the law that lays out very clearly the requirement for posters on lamp posts.
"This law was broken by Kirklees Council and they have preferred to implement what they said is their policy, which was applied to only our posters.
"Taking down thousands of our election posters while also describing us as running out of steam, is a significant part of the legal action that we will begin.
"On multiple grounds, we will apply to the courts for this election result to be set aside."
Mr Galloway said the local authority had "used taxpayer money and council staff to remove hundreds of posters" and had not returned them to his campaign headquarters.
"But it is clear there are no levels to which Labour won't stoop in this by-election," he said.
"Gone is the notion of a free and fair election".
James Giles, Mr Galloway's campaign manager, said it had instructed lawyers and reported the removal to West Yorkshire Police and the Electoral Commission.
What is very clear is the Labour party can no longer take the working class vote for granted and future elections will become very interesting.
Support Labour Heartlands
Help Us Sustain Ad-Free Journalism
Welcome to the Heartlands of Independent Journalism
At Labour Heartlands, we are committed to delivering independent news, views, and opinions. Our mission is to hold those in power accountable, and we can't do it without your support. As a non-profit independent organisation, we rely on our donors to keep our journalism ad-free and impactful.
Like everyone else, we're facing challenges, and we need your help to stay online and continue providing crucial journalism. Every contribution, no matter how small, goes a long way in helping us thrive. By becoming one of our donors, you become a vital part of our mission to uncover the truth and uphold the values of democracy.
While we maintain our independence from political affiliations, we stand united against corruption, injustice, and the erosion of free speech, truth and democracy. We believe in the power of accurate information in a democracy, and we consider facts non-negotiable.
Your support, no matter the amount, can make a significant impact. Together, we can make a difference and continue our journey toward a more informed and just society.
Thank you for supporting Labour Heartlands
Just click the donate button below