Julian Assange a political prisoner in one of Britain's Maximum security Prison Belmarsh.
Julian Assange's fiancée Stella Moris has called his incarceration in one of England's highest security prisons 'intolerable and grotesque'.
The partner of the WikiLeaks founder, 38, and the couple's two young sons Gabriel, four, and Max, two, visited Assange in prison for the first time in eight months on Last Saturday morning for the first time since the pandemic.
Despite winning his long-running extradition battle in January against the US, Assange remains in HMP Belmarsh in south London pending the outcome of an appeal.
Though he has not been found guilty of any crime, Assange has spent over two years in Her Majesty's Prison Belmarsh, a maximum-security jail which has housed some of the UK's most infamous and dangerous criminals, including several high-profile terrorists, serial killers, and rapists. Assange remains at Belmarsh despite a judge ruling in January that he could not be extradited to the United States due to mental health concerns.
Visits to the prison have been limited due to Covid-19 restrictions.
The US are still fighting to have Julian Assange extradited on an 18-count indictment, facing allegations of plotting to hack computers and conspiracy to obtain and disclose national defence information.
If convicted in the United States, he faces a maximum sentence of 175 years in jail.
The prosecution followed WikiLeaks' publication of hundreds of thousands of leaked documents in 2010 and 2011 relating to the Afghanistan and Iraq wars, as well as diplomatic cables.
On 11 April 2019, Julian Assange's asylum was withdrawn following a series of disputes with the Ecuadorian authorities.
The police were invited into the embassy, and he was arrested. He was found guilty of breaching the Bail Act and sentenced to 50 weeks in prison.
The United States government unsealed an indictment against Assange, related to the leaks provided by Chelsea Manning. On 23 May 2019, the United States government further charged Assange with violating the Espionage Act of 1917.
It is the first time the US government have used the Espionage Act to justify the prosecution of a publisher — a step that reflects the crossing of a perilous legal frontier. Baraitser's ruling, which raises no objections to this frontier having been breached, is a further indication that a vise is tightening. It would be naïve to believe that these changes in prosecutorial practice and judicial interpretation will not have a significant effect on the ability of journalists to do their work.
On 4 January 2021, District Judge Vanessa Baraitser ruled against the United States' request to extradite him and stated that doing so would be "oppressive" given his mental health.
On 6 January 2021, Assange was denied bail, pending an appeal by the United States.
In February 2021, human rights organisations, including the American Civil Liberties Union and Center for Constitutional Rights, published a letter to the Biden administration's Acting Attorney General Monty Wilkinson to drop the appeal of Judge Baraitser's decision and to dismiss the underlying indictment.
Of course, there is a new administration in the wings, and it could revisit the Trump administration's decisions. The Washington Post reported in 2015 that the Obama administration's Justice Department had decided against indicting Assange under the Espionage Act because of concerns relating to press freedom. The Trump administration apparently did not share these concerns, but the Biden administration should.
This week a bipartisan coalition of Australian parliamentarians from across the political spectrum called for proceedings against publisher Julian Assange to be dropped #auspol#Assange saying:
"Voters expect us to hold accountable those who commit wrongdoing, not punish those who expose it"
Editors from newspapers, including The Washington Post and The New York Times, as well as press freedom organisations, criticised the government's decision to charge Assange under the Espionage Act, characterising it as an attack on the First Amendment to the United States Constitution, which guarantees freedom of the press.
Added pressure also came from a cross-party UK group of politicians including Jeremy Corbyn who had signed a letter demanding access to see Julian Assange
Socialist MPs hand letter to Belmarsh prison governor demanding meeting with Julian Assange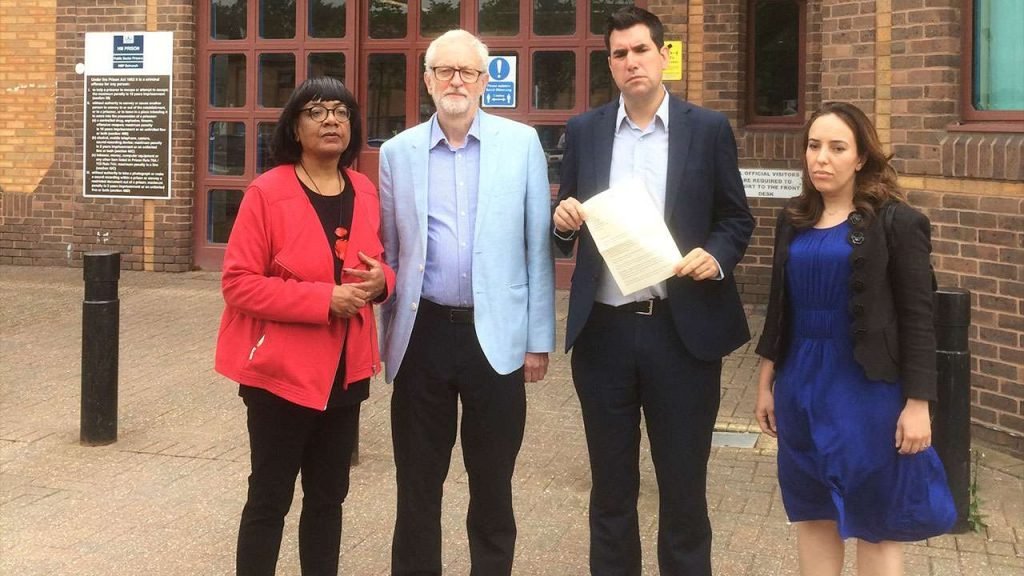 A maj­or wit­n­ess in the United States' Depart­ment of Justice ca­se against Ju­li­an Assange has admitted to fabricat­ing key accusati­ons in the indict­ment against the Wiki­leaks found­er.
On 26 June 2021, Stundin, an Icelandic newspaper, reported a key witness in the United States' Department of Justice case against Assange had admitted to making up accusations in the U.S. indictment.
The newspaper ran an article that surely undermines the US case, a major witness in the United States Department of Justice case against Julian Assange has admitted to fabricating key accusations in the indictment against the Wikileaks founder. The witness, who has a documented history with sociopathy and has received several convictions for sexual abuse of minors and wide-ranging financial fraud, made the admission in a newly published interview in Stundin where he also confessed to having continued his crime spree whilst working with the Department of Justice and FBI and receiving a promise of immunity from prosecution.
The man in question, Sigurdur Ingi Thordarson, was recruited by US authorities to build a case against Assange after misleading them to believe he was previously a close associate of his. In fact he had volunteered on a limited basis to raise money for Wikileaks in 2010 but was found to have used that opportunity to embezzle more than $50,000 from the organization. Julian Assange was visiting Thordarson's home country of Iceland around this time due to his work with Icelandic media and members of parliament in preparing the Icelandic Modern Media Initiative, a press freedom project that produced a parliamentary resolution supporting whistleblowers and investigative journalism.
The United States is currently seeking Assange's extradition from the United Kingdom in order to try him for espionage relating to the release of leaked classified documents. If convicted, he could face up to 175 years in prison. The indictment has sparked fears for press freedoms in the United States and beyond and prompted strong statements in support of Assange from Amnesty International, Reporters without borders, the editorial staff of the Washington Post and many others.
US officials presented an updated version of an indictment against him to a Magistrate court in London last summer. The veracity of the information contained therein is now directly contradicted by the main witness, whose testimony it is based on.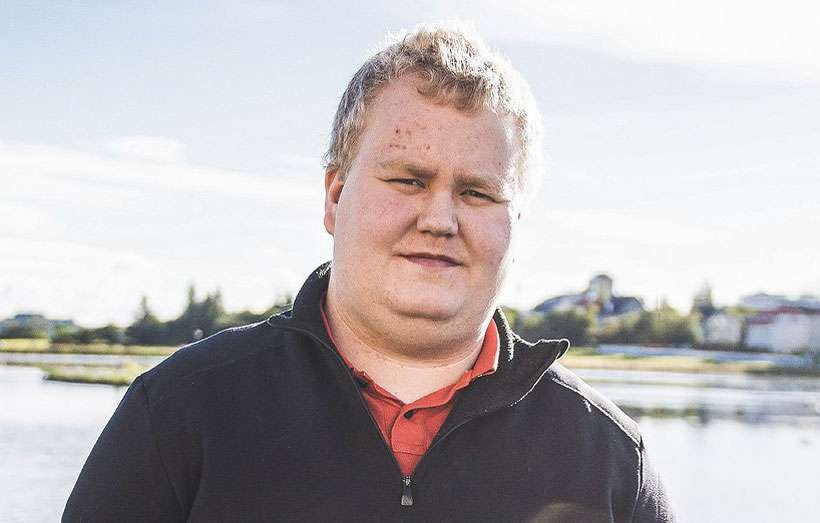 No instruction from Assange
The court documents refer to Mr Thordarson simply as "Teenager" (a reference to his youthful appearance rather than true age, he is 28 years old) and Iceland as "NATO Country 1" but make no real effort to hide the identity of either. They purport to show that Assange instructed Thordarson to commit computer intrusions or hacking in Iceland.
The aim of this addition to the indictment was apparently to shore up and support the conspiracy charge against Assange in relation to his interactions with Chelsea Manning. Those occurred around the same time he resided in Iceland and the authors of the indictment felt they could strengthen their case by alleging he was involved in illegal activity there as well. This activity was said to include attempts to hack into the computers of members of parliament and record their conversations.
In fact, Thordarson now admits to Stundin that Assange never asked him to hack or access phone recordings of MPs. His new claim is that he had in fact received some files from a third party who claimed to have recorded MPs and had offered to share them with Assange without having any idea what they actually contained. He claims he never checked the contents of the files or even if they contained audio recordings as his third party source suggested. He further admits the claim, that Assange had instructed or asked him to access computers in order to find any such recordings, is false. More on that article here…
Julian Assange is a political prisoner held in a UK prison, a victim of revenge orchestrated on a journalist for exposing government crimes. We wish him all the best and our continued support on his 50th birthday, today.
Support Labour Heartlands
WAIT! BEFORE YOU GO
PLEASE HELP US KEEP GOING AD-FREE
This is a "Pay as You Feel" website.
Your support for Labour Heartlands is greatly appreciated. As an independent nonprofit news outlet, we rely on our members to hold the powerful accountable. Our kind of reporting is essential to democracy, but it is not easy, cheap, or profitable.
To continue providing impactful journalism, we need your help. It's getting really hard for us all. Becoming one of our donors. It's simple and doesn't have to cost a lot. With as little as £2, £3, or £5 a month, you can support the journalism you rely on.
While we do not align ourselves with any particular political party, we stand firmly against corruption, injustice, and the erosion of truth and the rule of law. We believe that accurate information is the lifeblood of a democracy and that facts are not up for debate.
Your contribution, no matter how small, goes a long way in helping us continue our mission. Together, we can make a difference.
Thank you, The Labour Heartlands Team
PLEASE HELP US KEEP GOING AD-FREE