Ukrainian President Volodymyr Zelensky said he would be willing to hold talks with Russia but rejected the Russian proposal for a meeting to be held in Belarus, a staging ground for Moscow's invasion of Ukraine.
"We've heard a lot of talk about a meeting between Ukraine and Russia that might end this war and bring the peace back to us. Quite often [Minsk] is mentioned as the place for these negotiations," Zelensky said in an address posted on the presidency website on Sunday morning.
"The location was not chosen by [Ukraine] nor by [Belarus]. It was chosen by the Russian leadership."
Belarus has played a key role in Russia's invasion of Ukraine. Russian troops invaded through the Belarus border with support from Belarus' government, according to Ukrainian officials. The Biden administration has sanctioned nine Belarusian defense firms for their support of the invasion.
Addressing Belarus directly, Zelensky said: "If there were no aggressive actions from your territory, we could talk in Minsk, your city. When you were neutral, we talked in Minsk. That's why we're not talking in Minsk now."
In 2015, Ukrainian and Russian officials met in the Belarus capital to draw up the Minsk Agreements, which included a fragile ceasefire in two areas of Ukraine taken over by pro-Russian separatists the year before.
"Of course we want peace and want to meet. We want to end the war. Warsaw, Bratislava, Istanbul and Baku were offered to Russia. Any other cities are fine with us as long as there are no missiles flying from this country," Zelensky said.
Meanwhile US tells nationals to consider leaving Russia immediately
Americans in Russia should consider leaving the country immediately, the US Embassy in Russia said, pointing to multiple airlines canceling flights to and from Russia. Many countries, including all of the EU, have already closed their airspace to Russian aircraft. US diplomats said Americans in Russia should use commercial flights that are "still available."
The US State Department has also told its citizens not to travel to Russia.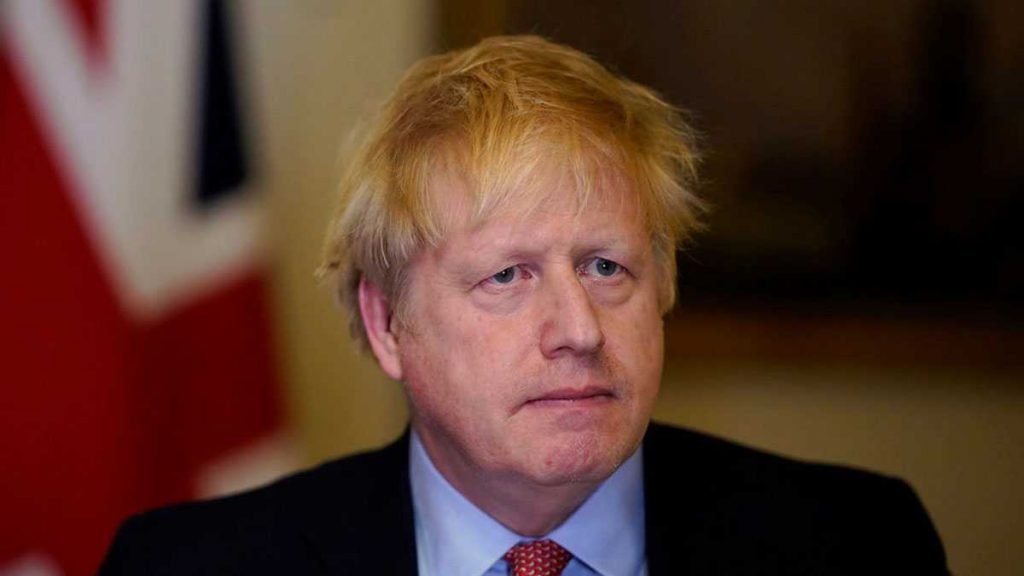 Boris Johnson has said he "doubts" Russian President's Vladimir Putin's "sincerity" in entering talks with Ukraine.
Talks between Ukrainian and Russian representatives are set to begin at the Belarus border on Monday morning local time, according to Ukrainian officials.
Speaking to reporters in the Ukrainian Catholic Cathedral in London on Sunday, Johnson said Putin has "decided to wage a war of choice against the people of Ukraine:
"If he wants to stop, if he wants to withdraw, if he wants to negotiate, that's very good news. I have my doubts, I've got to tell you. Nothing I've seen so far in his behavior that leads me to think that he could possibly be sincere," Johnson said.
The prime minister continued if his Russian counterpart is sincere, he "needs to withdraw his war machine from Ukraine."
Johnson said Putin's decision to place his country's deterrence forces, including nuclear arms, on high alert is "a distraction from the reality of what's going on in Ukraine."
He pointed toward "some of the logistical difficulties that the Russian forces are experiencing," also referencing recent Russian concessions of casualties.
"This is a disastrous, misbegotten venture by President Putin. It can lead to no good whatever, for Russia, as we in the West have said continuously from the beginning. It needs to end. If he has a proposal to negotiate and withdraw, then all the better," Johnson emphasised.
Support Labour Heartlands
PLEASE HELP US KEEP GOING AD-FREE
HELP US GROW.
This is a "Pay as You Feel" website.
This blog has no source of state, corporate or institutional finance whatsoever. It runs entirely on voluntary subscriptions from its readers – many of whom do not necessarily agree with every article, but welcome the alternative voice, insider information and debate.
You can have access to all of our online work for free. However if you want to support what we do, you could make a small donation to help us keep writing and staying ad-free. The choice is entirely yours.