Germany has announced a plan to prioritize military spending in light of Russia's invasion of Ukraine. A "special fund" will be set up to better equip the Bundeswehr.
The Bundeswehr is to receive 100 billion euros as a special fund. In addition, according to Chancellor Scholz, NATO's two percent target should be met in the future. Defense Minister Lambrecht also insists on reducing bureaucracy.
The Bundeswehr is to receive 100 billion euros as a special fund for investments and armament projects. The money will be provided with the 2022 federal budget, Chancellor Olaf Scholz (SPD) announced in a special session of the Bundestag on the Ukraine war. At the same time, he promised that "from now on, year after year, Germany will invest more than two percent of its gross domestic product in our defence."
In view of the turning point caused by the Russian attack on Ukraine, the Bundeswehr needs "new, strong capabilities," said Scholz. The benchmark must be that everything is done that is needed to secure peace in Europe. "One thing is clear: we have to invest significantly more in the security of our country in order to protect our freedom and our democracy in this way," said Scholz. The goal is an efficient, highly modern and progressive Bundeswehr. That will cost a lot of money, but it must be achievable "for a country of our size and importance in Europe".
"We need to support Ukraine in its hour of desperate need," the chancellor said.
"In attacking Ukraine, [Russian President Vladimir] Putin does not just want to eradicate a country from the world map, he is destroying the European security structure," Scholz told German lawmakers.
European rearmament cooperation
With the rearmament that is now planned, the Federal Government is relying on cooperation with its allies in the EU and NATO. Scholz said it was important for Europe to keep up technologically and build the next generation of combat aircraft and tanks together with European partners – and especially with France. "These projects have top priority for us," emphasized the Chancellor.
For so-called nuclear sharing, the government will procure a modern replacement for the outdated Tornado jets in good time. The Eurofighter will be further developed until the aircraft that can deliver US nuclear weapons to the target in the event of a conflict are ready for use. Scholz did not specify which aircraft Germany would procure as a successor to the Tornado. "The Eurofighter is to be enabled for electronic warfare. The F-35 combat aircraft can be considered as a carrier aircraft," he said.
---
Of course, if you are going to spend over 100 billion at the arms fair you really need a good excuse, however, to many, it just seems like more manufactured consent, another reason to fill the pockets of the rich while the working classes not only bear the cost but die for their greed and profit.
Why is the defense boost important?
"It's clear we need to invest significantly more in the security of our country in order to protect our freedom and our democracy," Scholz said.
Germany reported a record high in NATO defence spending for 2021, submitting a budget of €53 billion for the current year.
That figure marks a 3.2% increase over the year before. In 2020, spending was capped at an estimated €51.4 billion.
The €100 billion Scholz said would be dedicated for the armed forces this year is a one year boost though the move is significant, as Germany has often been criticized by the United States and other NATO allies for not investing enough in defence. 
"We are not alone in defending peace," Scholz said, adding Germany would be deploying more forces to NATO's eastern flank.
Former German defence leaders have been publicly circumspect about the country's lack of military readiness since Putin gave a speech last Monday announcing his intentions and motivations for invading Ukraine.
The decision to step up and meet NATO's target for defence spending of 2% of GDP came as bitter medicine to some lawmakers, who could be heard reacted negatively to the chancellor's announcement during the Bundestag address.
If we can find the money to kill people, we can find the money to help people -Tony Benn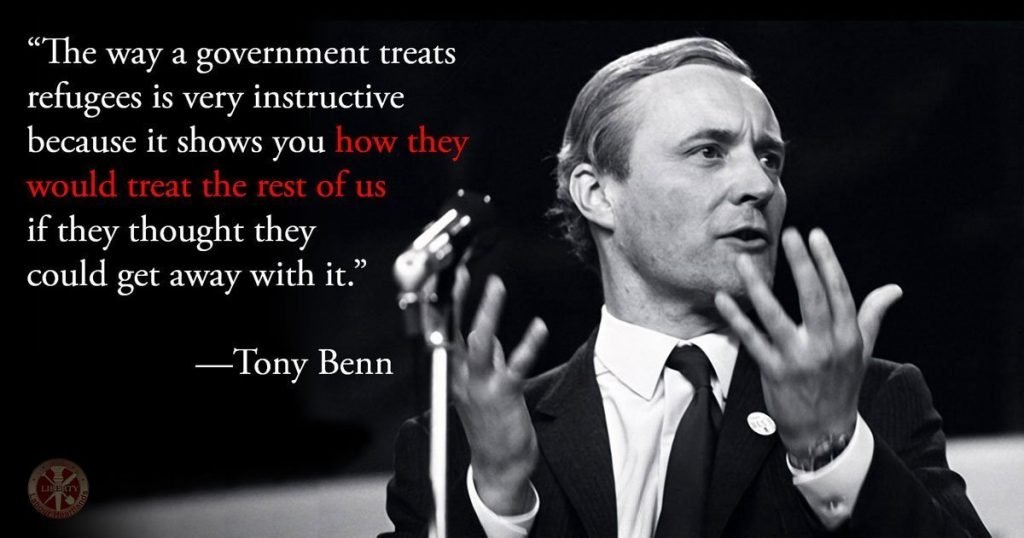 Germany's inequality has been one of the highest in Europe since 2000
Let's not be naive this is a new arms race, Germany is just the first to commit. the rest of the western world will soon up their budgets. Austerity will continue but only when it comes to the public good, services, the NHS, housing welfare, these things there will never be money for.
Germany may well be a rich country when it comes to GDP however it suffers from the same infliction as most western neoliberal countries, its trickle-down is blocked. The wealth of nations is never the wealth of its citizens.
Being poor despite work is becoming an increasingly common reality in Germany. That much is confirmed by the German Labor Ministry's latest poverty and wealth report. 
The government compiles the 500-page report every four years, and it is supposed to give an overview of the social situation in Germany. At the moment, this looks rather bleak: The gap between rich and poor in Germany is widening, a situation that has been aggravated by the coronavirus pandemic. For opposition parties, trade unions, and social associations, this is an alarm signal.
For Joachim Rock, researcher and labor department head at the Paritätische Wohlfahrtsverband, one of Germany's largest associations of charity organizations, "the report shows that the crisis has hit the poorest the hardest."
Rock told DW that during the coronavirus crisis more than ever, people with low incomes would have had a high risk of "losing their jobs and income." Rich people, he says, would have struggled significantly less.
Poor in Germany
But what does being poor mean in Germany? Are people only poor if they don't have a roof over their heads, collect deposit bottles to make ends meet, or live on state support? Or could it also include the people who have a full-time job but cannot live on their wages?
In Germany, this is precisely defined. A person is categorized as poor if they live on less than 60% of the median net wage, which is currently €1,176 ($1,429) a month. The rich are those who receive a monthly net salary of more than €3,900. However, this would also include the super-rich, such as the owner of the Lidl supermarket chain, Dieter Schwarz, whose private wealth is estimated at over €20 billion.
The proportion of rich people in Germany has continued to rise in recent years, the latest poverty and wealth report shows, as has the proportion of poor people. Meanwhile, the middle-income bracket continues to shrink.
This is the beginning of a new arms race. The manufactured consent will allow governments around the world to prioritise their military. Again the working classes will suffer not only will there be threats of war, rumours of war but every penny will now be spent on war.
Support Labour Heartlands
Help Us Sustain Ad-Free Journalism
Welcome to the Heartlands of Independent Journalism
At Labour Heartlands, we are committed to delivering independent news, views, and opinions. Our mission is to hold those in power accountable, and we can't do it without your support. As a non-profit independent organisation, we rely on our donors to keep our journalism ad-free and impactful.
Like everyone else, we're facing challenges, and we need your help to stay online and continue providing crucial journalism. Every contribution, no matter how small, goes a long way in helping us thrive. By becoming one of our donors, you become a vital part of our mission to uncover the truth and uphold the values of democracy.
While we maintain our independence from political affiliations, we stand united against corruption, injustice, and the erosion of free speech, truth and democracy. We believe in the power of accurate information in a democracy, and we consider facts non-negotiable.
Your support, no matter the amount, can make a significant impact. Together, we can make a difference and continue our journey toward a more informed and just society.
Thank you for supporting Labour Heartlands
Just click the donate button below