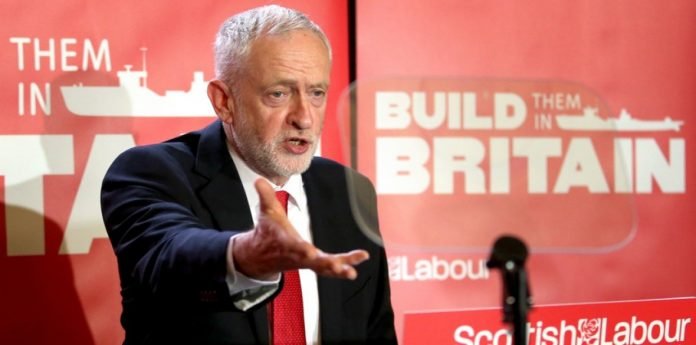 The government's lack of clear commitment to shipbuilding could kill off the industry in Britain, defence workers warned.
Unite, which represents shipyard workers, said ministers' lack of solid support for maintaining a British base for naval construction is creating anxiety in shipbuilding communities.
The union expressed particular fear over the future of shipbuilding in Appledore, North Devon, where the shipyard has lost a significant works contract to Italian firm Fincantier, and in Belfast, where government hesitation over agreeing new construction contracts is causing widespread concern.
The union also criticised the Tories' "obsession" with offshoring shipbuilding despite Britain having the capacity for such work .
Unite assistant general secretary Steve Turner said: "Our future capability to build for the Royal Navy in UK shipyards hangs by a thread, so it is imperative that the government makes support for these yards a keystone of any post-Brexit industrial strategy.
"Defence Secretary Gavin Williamson and Business Secretary Greg Clark must now wake up and smell the coffee.
"They must act now to defend UK yards and what's left of any defence and wider industrial strategy.
"Otherwise, the future of these yards and all those who work at them, alongside thousands more jobs in the UK-wide supply chain, could be shipwrecked."
Unite regional officer Heathcliffe Pettifer, responsible for the Appledore works, has secured a meeting with local Tory MP Geoffrey Cox as well as the owners of the site, Babcock, and local council leaders to discuss securing the future of work there.
Labour leader Jeremy Corbyn, a consistent opponent of the shipyard closures, launched the Build it in Britain campaign earlier this year over the threats to more than 6,500 shipbuilding jobs.
The Ministry of Defence did not respond to requests for comment.
Support Labour Heartlands
This is a "Pay as You Feel" website. You can have access to all of our online work for free. However if you want to support what we do, you could make a small donation to help us keep writing and staying ad-free. The choice is entirely yours.
PLEASE HELP US KEEP GOING AD-FREE
HELP US GROW.
The future can be ours - but only if we work together to make it happen. We've been fighting to make the Labour Heartlands a better, more fairer and equal place for over two years now. With a dedicated team and the commitment from our generous supporters giving small regular donations each month, more if they can afford it, we're winning. But there is still so much to do. We're ambitious, but we can only continue to make positive change and shape our country if more of our supporters join us on this journey. If you believe in the issues we fight for please take action and join Labour Heartlands grassroots think-and-do-tank today. It will make all the difference. And then we can make all the difference for everyone.
Not funded by millionaires or advertisers.
Labour Heartlands funded by the people.