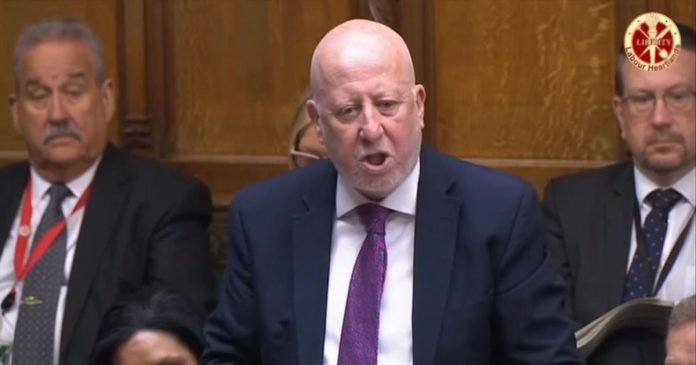 How on earth does he sleep at night with so much blood on his filthy, privileged hands?
Following the release of the Sue Gray report the public has been subjected to what was little more than an American style 'Comedy Central Roast of Boris Johnson' by MPs.
However, a few MPs actually managed to get their licks in despite Starmer and the sham opposition playing the pantomime of #Partygate vs #Beergate commonly known as the kettle calling the pot grimy arse.
Andy McDonald one of Labour's last remaining Left-wing MPs called out both Boris Johnson and this kleptocratic government in a one-minute truth spurt with a brief moment of frankness and real opposition rarely seen by Labour today. I'm sure the 'thought Police' will be investigating the statement later.
It comes at a time when the truth of the pandemic is being laid bare, a time that now shows the cost of covid is years of poverty for those that suffered most, a time that has seen Billionaires' wealth risen more in the first 24 months of COVID-19 than in previous 23 years combined.
The total wealth of the world's billionaires is now equivalent to 13.9 percent of global GDP. This is a three-fold increase (up from 4.4 percent) in 2000.
Andy Mcdonald was unequivocal in his response to the blatant theft of public wealth by this government, he rightly points out…
"Under cover of the pandemic, we have seen a massive shift in wealth from the poorest to the richest. A partying Prime Minister and a law-breaking rich list Chancellor have lined the pockets of their wealthy pals while upwards of 175,000 of our fellow citizens have died from covid, and they are now sitting on their hands and laughing in our faces as the cost of living crisis and fuel poverty could well leave thousands more to die of cold in their own homes. So when we saw pictures of the Prime Minister partying in the middle of the pandemic was he toasting his assault on the working class, and how on earth does he sleep at night with so much blood on his filthy, privileged hands?"
Pandemic creates new billionaire every 30 hours — now a million people could fall into extreme poverty at same rate in 2022
As the cost of essential goods rises faster than it has in decades, billionaires in the food and energy sectors are increasing their fortunes by $1 billion every two days.
For every new billionaire created during the pandemic — one every 30 hours — nearly a million people could be pushed into extreme poverty in 2022 at nearly the same rate, reveals a new Oxfam brief. "Profiting from Pain" is published as the World Economic Forum — the exclusive get-together of the global elite in Davos — takes place for the first time face-to-face since COVID-19, a period during which billionaires have enjoyed a huge boost to their fortunes.
"Billionaires are arriving in Davos to celebrate an incredible surge in their fortunes. The pandemic and now the steep increases in food and energy prices have, simply put, been a bonanza for them. Meanwhile, decades of progress on extreme poverty are now in reverse and millions of people are facing impossible rises in the cost of simply staying alive," said Gabriela Bucher, Executive Director of Oxfam International.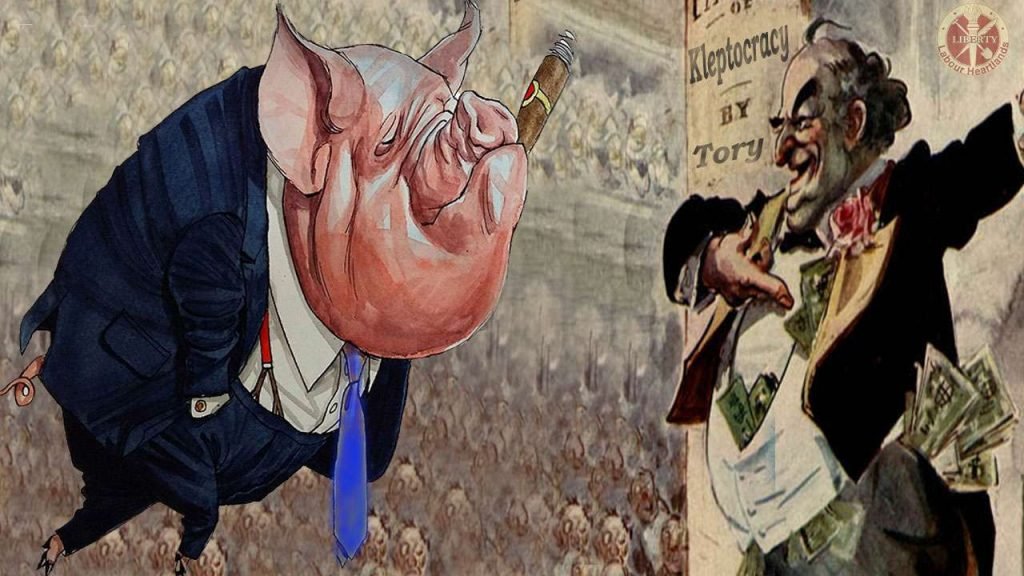 The brief shows that 573 people became new billionaires during the pandemic, at the rate of one every 30 hours. We expect this year that 263 million more people will crash into extreme poverty, at a rate of a million people every 33 hours.

Billionaires' wealth has risen more in the first 24 months of COVID-19 than in 23 years combined. The total wealth of the world's billionaires is now equivalent to 13.9 percent of global GDP. This is a three-fold increase (up from 4.4 percent) in 2000.
"Billionaires' fortunes have not increased because they are now smarter or working harder. Workers are working harder, for less pay and in worse conditions. The super-rich have rigged the system with impunity for decades and they are now reaping the benefits. They have seized a shocking amount of the world's wealth as a result of privatization and monopolies, gutting regulation and workers' rights while stashing their cash in tax havens — all with the complicity of governments," said Bucher.
"Meanwhile, millions of others are skipping meals, turning off the heating, falling behind on bills and wondering what they can possibly do next to survive. Across East Africa, one person is likely dying every minute from hunger. This grotesque inequality is breaking the bonds that hold us together as humanity. It is divisive, corrosive and dangerous. This is inequality that literally kills."
Oxfam's new research also reveals that corporations in the energy, food and pharmaceutical sectors — where monopolies are especially common — are posting record-high profits, even as wages have barely budged and workers struggle with decades-high prices amid COVID-19. The fortunes of food and energy billionaires have risen by $453 billion in the last two years, equivalent to $1 billion every two days. Five of the largest energy companies (BP, Shell, TotalEnergies, Exxon and Chevron) are together making $2,600 profit every second, and there are now 62 new food billionaires.
Together with just three other companies, the Cargill family controls 70 percent of the global agricultural market. Last year Cargill made the biggest profit in its history ($5 billion in net income) and the company is expected to beat its record profit again in 2022. The Cargill family alone now has 12 billionaires, up from eight before the pandemic.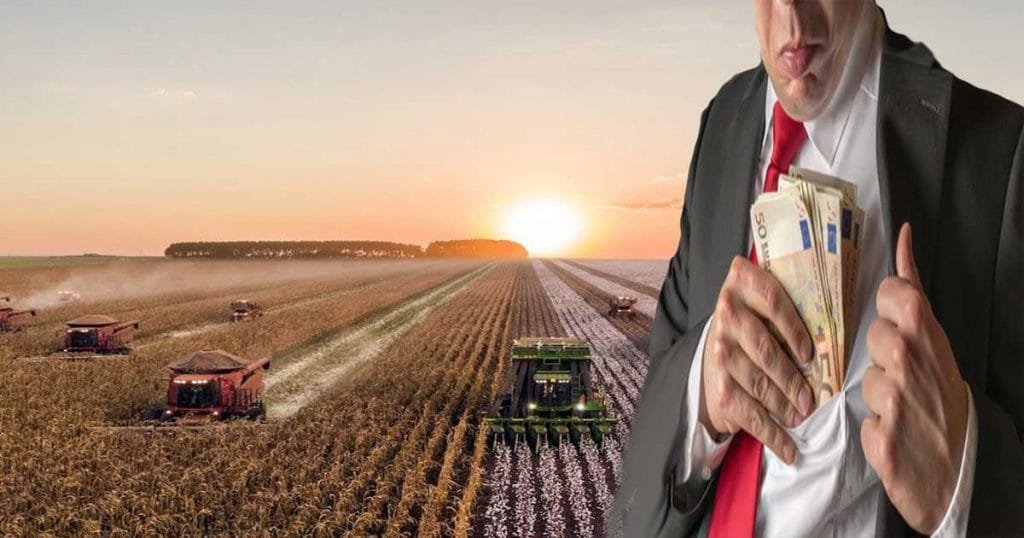 From Sri Lanka to Sudan, record-high global food prices are sparking social and political upheaval. 60 percent of low-income countries are on the brink of debt distress. While inflation is rising everywhere, price hikes are particularly devastating for low-wage workers whose health and livelihoods were already most vulnerable to COVID-19, particularly women, racialized and marginalized people. People in poorer countries spend more than twice as much of their income on food than those in rich countries.
Today, 2,668 billionaires — 573 more than in 2020 — own $12.7 trillion, an increase of $3.78 trillion.
The world's ten richest men own more wealth than the bottom 40 percent of humanity, 3.1 billion people.
The richest 20 billionaires are worth more than the entire GDP of Sub-Saharan Africa.
A worker in the bottom 50 percent would have to work for 112 years to earn what a person in the top 1 percent gets in a single year.
High informality and overload due to care tasks have kept 4 million women in Latin America and the Caribbean out of the workforce. Half of working women of color in the US earn less than $15 an hour.

The pandemic has created 40 new pharma billionaires. Pharmaceutical corporations like Moderna and Pfizer are making $1,000 profit every second just from their monopoly control of the COVID-19 vaccine, despite its development having been supported by billions of dollars in public investments. They are charging governments up to 24 times more than the potential cost of generic production. 87 percent of people in low-income countries have still not been fully vaccinated.
"The extremely rich and powerful are profiting from pain and suffering. This is unconscionable. Some have grown rich by denying billions of people access to vaccines, others by exploiting rising food and energy prices. They are paying out massive bonuses and dividends while paying as little tax as possible. This rising wealth and rising poverty are two sides of the same coin, proof that our economic system is functioning exactly how the rich and powerful designed it to do," said Bucher.
"Over two years since the pandemic began, after more than 20 million estimated deaths from COVID-19 and widespread economic destruction, government leaders in Davos face a choice: act as proxies for the billionaire class who plunder their economies, or take bold steps to act in the interests of their great majorities.
One common economic sense measure above all will put this to the test: whether governments will finally tax billionaire wealth".
Support Labour Heartlands
Help Us Sustain Ad-Free Journalism
Sorry, I Need To Put Out the Begging Bowl
Independent Journalism Needs You
Our unwavering dedication is to provide you with unbiased news, diverse perspectives, and insightful opinions. We're on a mission to ensure that those in positions of power are held accountable for their actions, but we can't do it alone. Labour Heartlands is primarily funded by me, Paul Knaggs, and by the generous contributions of readers like you. Your donations keep us going and help us uphold the principles of independent journalism. Join us in our quest for truth, transparency, and accountability – donate today and be a part of our mission!
Like everyone else, we're facing challenges, and we need your help to stay online and continue providing crucial journalism. Every contribution, no matter how small, goes a long way in helping us thrive. By becoming one of our donors, you become a vital part of our mission to uncover the truth and uphold the values of democracy.
While we maintain our independence from political affiliations, we stand united against corruption, injustice, and the erosion of free speech, truth and democracy. We believe in the power of accurate information in a democracy, and we consider facts non-negotiable.
Your support, no matter the amount, can make a significant impact. Together, we can make a difference and continue our journey toward a more informed and just society.
Thank you for supporting Labour Heartlands
Just click the donate button below