An Independent Expert Panel found Rob Roberts had made repeated and unwanted sexual advances towards the man who made the complaint
The former employee told BBC Wales Rob Roberts repeatedly propositioned him and asked him to be "less alluring".
The Delyn MP said he apologised for a "completely improper" breach of trust "in the MP-staff relationship".
MPs must decide whether to back the recommended suspension, but Labour and Plaid Cymru urged Mr Roberts to resign.
A Conservative Party spokesperson apologised to the staff member for the "inappropriate and unwarranted treatment they were subjected to by someone in a position of authority".
Number 10's official spokesman said Mr Roberts had had the Conservative whip suspended, meaning he now sits as an independent MP in the Commons.
The independent panel was instructed to look at the case following a complaint made under the Independent Complaints and Grievance Scheme of the House of Commons by a male ex-staff member in June 2020.
The individual alleged that during the brief period he worked for Mr Roberts, the Conservative MP made repeated and unwanted sexual advances and used his position as his employer to place him under pressure to accede.
The Parliamentary Commissioner for Standards found that Mr Roberts had acted in breach of parliament's sexual misconduct policy.
But Mr Roberts appealed the commissioner's decision and the case was subsequently referred to the IEP.
Publishing the report on Tuesday, Sir Stephen said: "The misconduct demonstrated here was significant."
He added: "Our conclusion is that the determination of six weeks suspension from the service of the House was proper and proportionate."
Despite having the whip removed and the proposed suspension Mr Roberts, who was elected to his Delyn seat in 2019, will not face the prospect of a by-election due to the sanction being set by the IEP rather than a Commons committee.
Responding to the IEP's findings, Labour's chair Anneliese Dodds said: "The report fully upholds the sexual harassment allegations made against Rob Roberts MP.
"He should therefore resign his seat with immediate effect."
She added: "That such serious and proven abuse doesn't automatically result in the recall of a sitting member of parliament is both absurd and unjust."
The case involving Mr Roberts is one of the first to be judged by the panel appointed last November to look at bullying and harassment cases.
---
MP could avoid losing his seat due to a loophole in Parliament's rules.
A recall petition to allow constituents to vote for a by-election is automatically triggered when an MP is suspended for more than 10 sitting days or they are convicted of a criminal offence.
But this process only begins on the recommendation of the Commons Standards Committee or another parliamentary committee – as the independent panel didn't exist when the law was passed.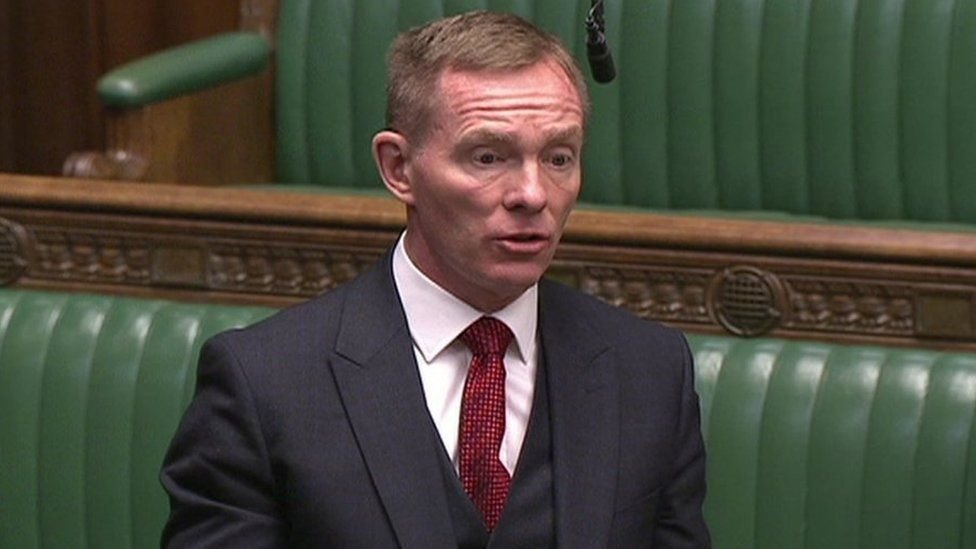 Chris Bryant, who chairs the Standards Committee, said the law needed to be changed urgently to close the loophole.
He told the Mirror: "It makes it look like we just aren't taking sexual harassment seriously if you can trigger a recall petition because of failing to declare something in the register of member's interests but not in these cases.
"It looks appalling."
Speaking exclusively to the Mirror, Welsh Labour leader Mark Drakeford said Mr Roberts should "absolutely" trigger a by-election so Labour can "restore decency to Delyn".
"Of course he should resign – given the findings, given the scale of the penalty that's been imposed on him, he should do the right thing," said the First Minister.
"There should not be some technicality behind which he is able to shelter.
"He should resign himself and allow people in that constituency to make a fresh choice.
"If it is a technicality that is preventing that, then I know that my party will offer to support a piece of emergency legislation to put that technicality right."
While Mr Roberts won the seat for the Tories from sitting Labour MP David Hanson in the December 2019 general election with an 865-vote majority, Labour's Hannah Blythyn held the constituency in this month's(MAY) Welsh Senedd poll with a 3,711 majority.
Mr Drakeford said: "We won the seat in the Senedd election and if there is – and I hope there will be – a by-election then we would aim to restore decency to Delyn."
Many people will be stunned that this is not being called sexual harassment
Of course, sexual harassment would be breaking the equality act…
Under s.26 (2) of the Equality Act 2010 harassment is unwanted conduct of a sexual nature which has the purpose or effect of violating the recipient's dignity or creating an intimidating, hostile, degrading, humiliating or offensive environment. It is a prohibited conduct under the Equality Act 2010, for which redress lies in the civil courts.
There is no criminal offence of sexual harassment in English law. The types of behaviours or conduct which make up sexual harassment are varied and may include: verbal harassment such as whistling, catcalling, sexual comments, sexual innuendo, telling sexual jokes and stories, spreading rumour about a person's sex life; non-verbal harassment such as looking someone up and down, displaying pictures of a sexual nature, sending emails with a sexual content, making sexual gestures, asking for sexual favours. Sexual harassment will overlap with the criminal law on sexual offences once any touching of the other person is involved for example, physical unwanted sexual advances, kissing, touching, hugging, stroking, patting of someone's clothes, body, hair, rubbing up against someone, where the touching is sexual. Thus patting someone on the bottom may constitute both a sexual assault and sexual harassment and could be pursued in the criminal courts as a sexual assault. Some forms of sexual harassment may overlap with other criminal offences such as harassment and stalking, revenge porn.
In the workplace
Under the Equality Act 2010: Sexual harassment is unwanted conduct of a sexual nature.
It has the purpose or effect of violating the dignity of a worker, or creating an intimidating, hostile, degrading, humiliating or offensive environment for them.
Something can still be considered sexual harassment even if the alleged harasser didn't mean for it to be. It also doesn't have to be.
What is sexual harassment?
Sexual harassment is any unwanted behaviour of a sexual nature that makes you feel distressed, intimidated or humiliated. It can take lots of different forms. It can include or be called sexualised bullying.
You don't have to have objected to a certain kind of behaviour in the past for it to be unwanted and constitute harassment.
Sexual harassment can include:
someone making sexually degrading comments or gestures
your body being stared or leered at
being subjected to sexual jokes or propositions
e-mails or text messages with sexual content
physical behaviour, including unwelcome sexual advances and touching
someone displaying sexually explicit pictures in your space or a shared space, like at work
offers of rewards in return for sexual favours
Although sexual harassment happens everywhere, it is common in the workplace.
Support Labour Heartlands
Help Us Sustain Ad-Free Journalism
Sorry, I Need To Put Out the Begging Bowl
Independent Journalism Needs You
Our unwavering dedication is to provide you with unbiased news, diverse perspectives, and insightful opinions. We're on a mission to ensure that those in positions of power are held accountable for their actions, but we can't do it alone. Labour Heartlands is primarily funded by me, Paul Knaggs, and by the generous contributions of readers like you. Your donations keep us going and help us uphold the principles of independent journalism. Join us in our quest for truth, transparency, and accountability – donate today and be a part of our mission!
Like everyone else, we're facing challenges, and we need your help to stay online and continue providing crucial journalism. Every contribution, no matter how small, goes a long way in helping us thrive. By becoming one of our donors, you become a vital part of our mission to uncover the truth and uphold the values of democracy.
While we maintain our independence from political affiliations, we stand united against corruption, injustice, and the erosion of free speech, truth and democracy. We believe in the power of accurate information in a democracy, and we consider facts non-negotiable.
Your support, no matter the amount, can make a significant impact. Together, we can make a difference and continue our journey toward a more informed and just society.
Thank you for supporting Labour Heartlands
Just click the donate button below