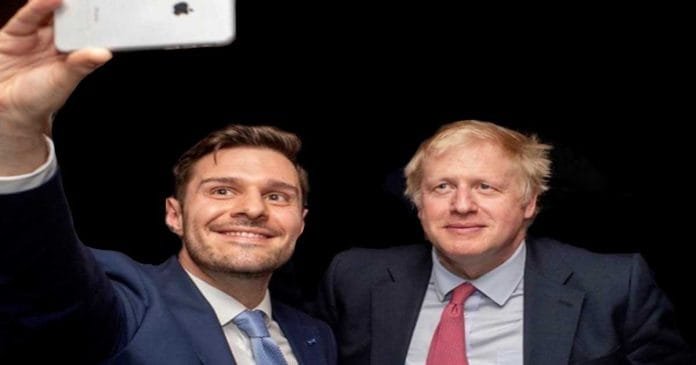 Tory MP Ross Thomson quits after grope claim by Labour MP Paul Sweeney
Thomson denies any wrongdoing but announced he would not contest his seat at the coming general election.
Mr Sweeney, who is the MP for Glasgow North East, told the Scottish Mail on Sunday he was left feeling "mortified" by the alleged attack in the Strangers' Bar at Westminster.
Labour MP Paul Sweeney claimed the Tory MP Ross Thomson 'tried to stick his hand down my trousers when he was so drunk he could barely stand' in Commons bar.
Paul Sweeney said he was 'paralysed' with shock after Ross Thomson groped him while he spoke to friends in the Strangers' Bar.
Mr Thomson is now under investigation by Westminster's standards watchdog over the alleged late-night incident – but he strenuously denies he has done anything wrong.
Mr Sweeney said he repeatedly told Mr Thomson to stop touching him and asked him to leave.
Sweeney was left in shock and reaching out for help
The Labour MP said that he later asked for advice from the Women's Aid charity before approaching the Standards watchdog.
A House of Commons spokeswoman said: "Parliament's Independent Complaints and Grievances Scheme (ICGS) operates on the basis of absolute confidentiality.
"Therefore we cannot provide answers about any complaint that may or may not have been made."
A number of alleged sexual assaults were recorded.
Mr Thomson said dealing with the allegations had been "nothing short of traumatic"
In February, Mr Thomson was publicly accused of groping a man in the same Commons bar. The Tory MP also strongly denies any wrongdoing relating to that alleged incident.
It comes after Mr Thomson, MP for Aberdeen South, was removed by police from the same bar in February after allegedly groping other men.
He denied all wrongdoing and referred himself to a Conservative Party disciplinary panel.
Mr Sweeney said he was finally speaking out in public more than a year after the alleged assault because the investigations had "barely progressed".
A spokesman for the MP said: "This assault, which took place last October, was reported to the appropriate authorities after similar but entirely separate allegations were made by other men against Ross Thomson in February.
"Thomson's denials today fly in the face of what was witnessed by other MPs and visitors and show him to be utterly unrepentant."
Mr Thomson had issued a statement on Twitter on Sunday morning in which he strenuously denied Mr Sweeney's allegations, but insisted he would be a Tory candidate in the 12 December general election.
However, he later confirmed he was standing down from the job he "loved more than any other".
This June Boris Johnson appointed an Thomson even though he was being probed over complaints and allegations about "sexual touching" as his campaign manager in Scotland.
Support Labour Heartlands
PLEASE HELP US KEEP GOING AD-FREE
This is a "Pay as You Feel" website.
Hey there! Thanks for stopping by. If you've enjoyed reading the articles on Labour Heartlands so far, We would be incredibly grateful if you could consider making a small donation. Labour Heathlands is not your typical news outlet. We are not here to simply regurgitate the daily news cycle, that's for the rest of them. Our focus is on delving deeper, uncovering the untold stories and shedding light on the issues that the mainstream media chooses to ignore.
Our unwavering commitment to journalistic integrity means that we are not influenced by any external forces. We are not beholden to PR companies, advertisers or press barons, and we refuse to let anyone dictate what we report on. Our editorial independence is sacrosanct, and our only allegiance is to the truth.
While we do not align ourselves with any particular political party, we stand firmly against corruption, injustice and the erosion of truth and the rule of law. We believe that accurate information is the lifeblood of a democracy and that facts are not up for debate.
Once again, thank you for your support – We truly couldn't do this without you!
PLEASE HELP US KEEP GOING AD-FREE