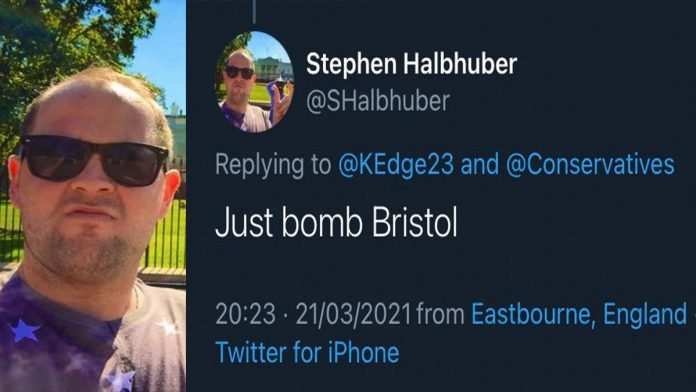 A Tory candidate has had to apologise after he called for Bristol to be bombed following the unrest caused by the protest and riots in the city on Sunday.
A Tory candidate has had to apologise after he called for Bristol to be bombed following the unrest caused by the riots in the city on Sunday.
Stephen Halbhuber, who is hoping to represent St Anthony's ward in Eastbourne and also works within the NHS, tweeted 'just bomb Bristol' in reaction to the violent scenes.
Mr Halbhuber is the Conservative Party candidate for the St Anthony's Ward in Eastbourne, with local elections on the town due to take place on May 6.
His comments drew criticism from a number of people.
One Twitter user described it as "utterly disgraceful behaviour", and questioned whether Mr Halbhuber could be trusted.
The user wrote: "Local council candidate calling for people to be bombed? Disgraceful behaviour. You can't even be trusted with a Twitter account, let alone a council state. Utterly disgraceful behaviour."
Another user named Martin called it a "very inappropriate tweet", and tagged Home Secretary Priti Patel to ask whether she supported Mr Halbhuber's comments.
After his tweet went viral, Halbhuber tweeted an unreserved apology before shutting his account down: "I want to apologise unreservedly for my comments last night, and for any offence caused. Needless to say, it is not something that I believe or would advocate for. In the cold light of day, I completely regret them.
"I have a responsibility to residents to act with propriety and tolerance. Yesterday, I fell beneath that standard, and can only apologise and promise to learn from my mistake."
Some MP's were also quick to put their foot in their mouths like the Labour MP for Chesterfield Toby Perkins. The centrist and ally of Sir Keir Starmer tweeted in reference to the police using Batons on protesters: "This looks to me like entirely appropriate use of the baton. A good example of proportionate policing under extreme pressure. Well done."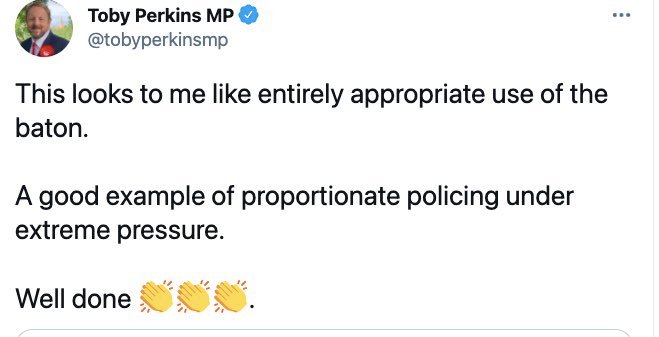 Paul Mason Tweeted a response to Perkins stating: "Your comments are politically disgraceful and illiterate even from a public order point of view. The commanders of those officers will have been desperate to de-escalate and return to normal policing. We need an inquiry into what happened."
Mr Perkins has now deleted the offending Tweet.
It should be understood from the onset, this is an attack on our civil liberties.
The Protests came in response to the Police, Crime, Sentencing and Courts Bill, which will grant police significant powers to place restrictions on protests.
What started as a non-violent demonstration in the city centre against the government's Police, Crime, Sentencing and Courts Bill turned ugly after hundreds of protesters marched from College Green to the New Bridewell police station.
The event was dubbed 'Kill the Bill', in reference to the attempts to stop the Government's proposed law which would give police and the Home Secretary increased powers to stop protests.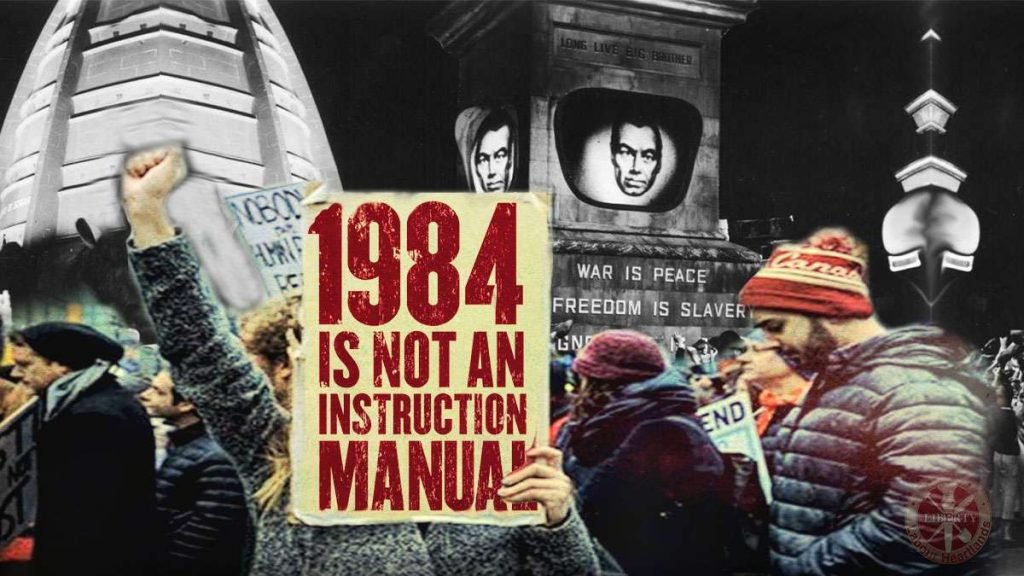 "Those who make peaceful revolution impossible will make violent revolution inevitable."- John F. Kennedy
There is an inevitable truth in the words of JFK, its not a justification of violence but it is a warning of more protest and a rejection of a system that has overstretched in its intrusions onto peoples liberties and lives.
This is not a Left or Right issue, this is an issue that affects all people of all persuasions. Thomas Paine once said: "He that would make his own liberty secure must guard even his enemy from oppression." in that light it's understood ensuring our liberties are not taken from us or restricted in any way is 'common cause'.
The British people are many things and have many layers of complexities but the one thing that binds us all is our freedoms, those hard fought battles from the Magna Carta of 1215 to the Human Rights Act 1998, were not given they were won.
Freedom of speech and the right to protest peacefully are protected by the law both the common law and the Human Rights Act 1998 cover these fundamental rights.
Common law stipulates our rights: personal security, personal liberty and private property, and auxiliary rights necessary to secure them, such as access to justice. Rights to a fair trial, right to open justice and to freedom of speech are recognised both in the common law and in the Convention of Human rights.
The British people will and must guard their freedoms fiercely least they be taken away.
The Bill also makes a special new law to protect monuments and statues, in the wake of the toppling of the statue of Edward Colston, with the crime of damaging them punishable by up to ten years in prison.
There is no justification for wanton violence and destruction wherever it comes from but its safe to say after the restrictions of lockdown and the injustice of this Bill it will be a very hot summer.
This bill can only lead to more civil unrest, it does not just effect the Left but all citizens.
"Our right to protest is not and should never be viewed as a gift from the state."
Support Labour Heartlands
Help Us Sustain Ad-Free Journalism
Sorry, I Need To Put Out the Begging Bowl
Independent Journalism Needs You
Our unwavering dedication is to provide you with unbiased news, diverse perspectives, and insightful opinions. We're on a mission to ensure that those in positions of power are held accountable for their actions, but we can't do it alone. Labour Heartlands is primarily funded by me, Paul Knaggs, and by the generous contributions of readers like you. Your donations keep us going and help us uphold the principles of independent journalism. Join us in our quest for truth, transparency, and accountability – donate today and be a part of our mission!
Like everyone else, we're facing challenges, and we need your help to stay online and continue providing crucial journalism. Every contribution, no matter how small, goes a long way in helping us thrive. By becoming one of our donors, you become a vital part of our mission to uncover the truth and uphold the values of democracy.
While we maintain our independence from political affiliations, we stand united against corruption, injustice, and the erosion of free speech, truth and democracy. We believe in the power of accurate information in a democracy, and we consider facts non-negotiable.
Your support, no matter the amount, can make a significant impact. Together, we can make a difference and continue our journey toward a more informed and just society.
Thank you for supporting Labour Heartlands
Just click the donate button below