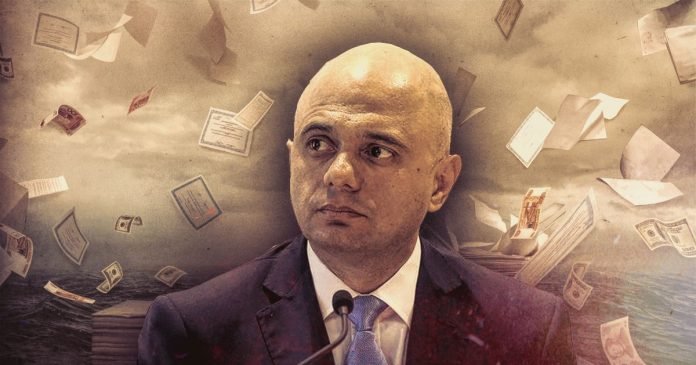 Former Health Secretary Sajid Javid withdraws from the contest to be the next Conservative Party leader.
He says: "Serving in government is a true privilege. It has been just seven days since I took the difficult decision to resign from the most important job I have ever had, as health secretary during a pandemic."
"Since then, I have set out the values and policies I think are right for the future of our great country."
"I believe the party must now look outwards, not inwards, if we are to win again."
"There is an abundance of both ideas and talent in our party. One of the candidates will be given the honour of becoming prime minister."
"I look forward to seeing the debate unfold and to see colleagues working together as a united Conservative Party once the leadership election is concluded."
Of course, the recent revelations about his little fiddle and none dome status had nothing to do with it.
We now know that there are eight people officially in the race to be the next Conservative party leader – and the next prime minister.
Rishi Sunak, the former chancellor, is now the joint favourite with Penny Mordaunt, according to betting odds. They're followed by Liz Truss, Tom Tugendhat and Kemi Badenoch.
Support Labour Heartlands
PLEASE HELP US KEEP GOING AD-FREE
HELP US GROW.
This is a "Pay as You Feel" website.
This blog has no source of state, corporate or institutional finance whatsoever. It runs entirely on voluntary subscriptions from its readers – many of whom do not necessarily agree with every article, but welcome the alternative voice, insider information and debate.
You can have access to all of our online work for free. However if you want to support what we do, you could make a small donation to help us keep writing and staying ad-free. The choice is entirely yours.