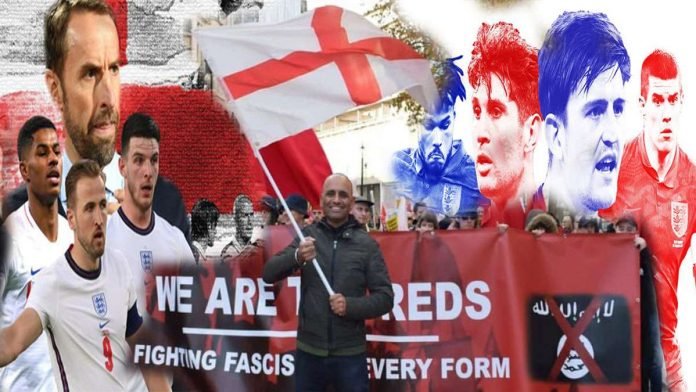 We need to articulate socialist patriotism a genuine love of our country and its people — in opposition to the militarism and imperialism.
As we draw close to the finals of the Euro 2020 kick-off with England facing Italy we see Social media awash with a mixture of liberal disdain (mainly from those with EU flags in their Twitter handles – apparently, not all flag-waving is bad) and the typical misplaced complaints about "socialism in one country." coming from Lefties that get their Marxist Leninist theory from Facebook comments or memes.
It reminded me of a very insightful article by Matt Widdowson for the Morning Star a few years ago, he wrote an article in reaction to comments made against Rebecca Long-Bailey call to "revive this progressive patriotism"
Widdowson writes: The truth is that patriotism can be compatible with socialism and internationalism — in fact, in the current age of nation states, it is necessary to achieving socialism. To utterly dismiss every form of patriotism is to dismiss the entire history of national liberation which struggled (and, in some cases, still struggles) to overthrow colonial rule by imperialist powers such as Britain.
Outright dismissal of patriotism also stems from a lack of class analysis which fails to discern the difference between the nationalism of the ruling class and the hidden history and aspirations of the working class.
Perhaps some critics dismiss patriotism due to a commitment instead to "international socialism." As much as the ideal of global socialism is desirable and an eventual necessity, we still live in an age when the nation state remains the only realistic vehicle for the first steps towards socialism: there is no other existing political community capable of delivering the transformation required to bring about socialism; there is no better means of defending socialism.
The true Proletarian internationalism, the one that says 'workers of the world unite', is an internationalism of workers, not corporations and Bankers. Neither is it the internationalism uttered by politicians that translates to globalisation, true Proletarian internationalism comes when the trade unions form the 'International Workers Association' who have the interest of all workers in mind, where they work together to negotiate for the best interest of all workers and when those interests are denied then the right to carry out appropriate industrial action in every country is practised, true international solidarity such as we have witnessed with both the Bakers Union and the McStrike and the RMT who practice Proletarian internationalism and while not necessarily taking industrial action almost always bringing to light the plight of workers throughout the world.
Socialist patriotism is a form of patriotism promoted by Marxist–Leninist movements. Socialist patriotism promotes people living within Marxist-Leninist countries to adopt a "boundless love for the socialist homeland, a commitment to the revolutionary transformation of society [and] the cause of communism". Marxist-Leninists claim that socialist patriotism is not connected with nationalism, as Marxists and Marxist-Leninists denounce nationalism as a bourgeois ideology developed under capitalism that sets workers against each other. Socialist patriotism is commonly advocated directly alongside proletarian internationalism, with communist parties regarding the two concepts as compatible with each other.
Lenin separated patriotism into what he defined as proletarian, socialist patriotism from bourgeois nationalism. Lenin promoted the right of all nations to self-determination and the right to unity of all workers within nations, however he also condemned chauvinism and claimed there were both justified and unjustified feelings of national pride.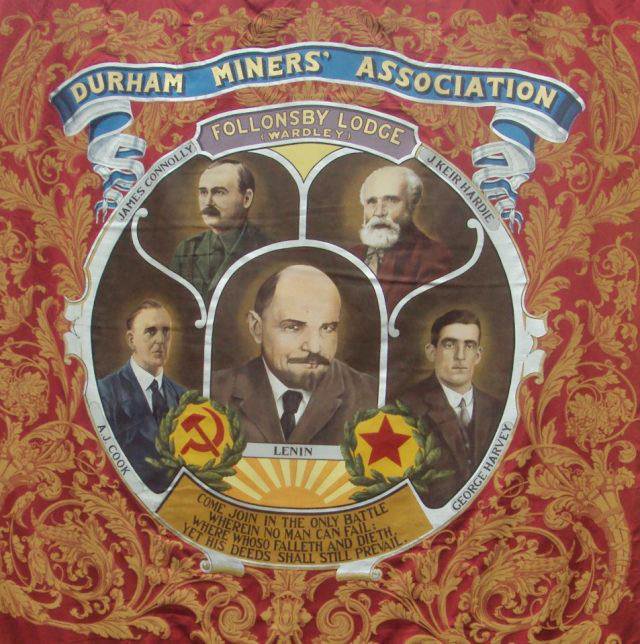 And, while some may look to international forums such as the UN to reform or defend certain rights, the fact is that the specific struggle for socialism and democracy only happens within the framework of the state – it remains the "only game in town."
Perhaps there is also fear among the opponents of "progressive patriotism" about ceding ground to reactionary nationalism (particularly the ethno-nationalism of the far right). This is perhaps understandable as there has been a noticeable and troubling shift towards the hard right around the world. But again, this misses the difference between the "official" nationalism promoted by the ruling class and the potential for a socialist patriotism based on popular sovereignty and international solidarity.
Perhaps it's because we are all most familiar with the official nationalisms of the ruling class. This is either the nationalism of right – the stories of great Britons, great battles and the "achievements" of Empire; or the softer, liberal – more business friendly – "Cool Britannia" style nationalism cultivated during the New Labour period.
Both of these nationalisms draw on nostalgia for a so-called Golden Age – whether it be a fantasy version of the 1950s (think Heartbeat) or a simulacrum of '60s Carnaby Street (think Austin Powers). Both of these nationalisms tend to overlook the horrors of Empire — with the right-wing version celebrating Britain's imperial past and the "Cool Britannia" version attempting to sanitise the symbols of Empire — a Spice Girl wearing a butcher's apron miniskirt.
Dear England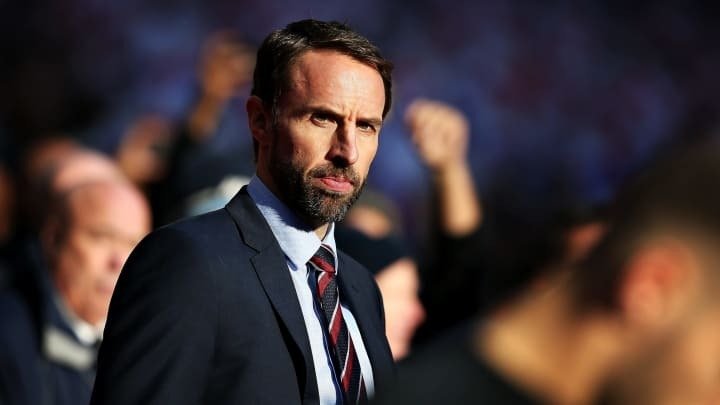 Garth Southgate beautiful public letter 'Dear England' is a skilful essay on patriotism that bridges the sense of nation inspired by royal weddings and jubilees, and that of second-generation immigrant players larking about on inflatable unicorns.
Southgate writes of his identity being rooted in memories of his Second World War veteran grandfather, a "fierce patriot", and the idea of representing "Queen & country".
But he writes that isn't the only way of expressing national pride.
"I understand that on this island, we have a desire to protect our values and traditions – as we should – but that shouldn't come at the expense of introspection and progress."
For Southgate that means his players engaging unapologetically with issues of equality and social justice.
When the team were booed for taking the knee in pre-tournament friendlies, Southgate was unequivocal.
The players would continue to take the knee throughout the tournament not, as some suggested, in support of the political leadership of the Black Lives Matter organisation, but as a simple symbolic act of anti-racism.
Southgate's position cast those booing the knee as anti-racists (for which some might use another word) and can only have endorsed his standing with his players.
Almost half of this squad is black or from ethnically diverse backgrounds and all of them know what it is to be abused on social media.
It's tempered, though, with an understanding that "on this island, we have a desire to protect our values and traditions – as we should – but it shouldn't come at the expense of introspection and progress.
"We've had unbelievable inventions in this country. We've had standards of decency, I suppose, that would be expected.
"At heart I go back to the values that my parents gave me and treating people as you would want to be treated. Just respectful, really.
"But also people have tried to invade us and we've had the courage to hold that back. You can't hide that some of the energy in the stadium against Germany was because of that.
"I never mentioned that to the players but I know that's part of what that story was. There is an intertwining of all those things, that generations of… respect for our elders and just values I think we should have.
"We have so many things here that we should be proud of that we probably underestimate that."
Regardless of your upbringing and politics, what is clear is that we are an incredible nation — relative to our size and population — that has contributed so much to the arts, science and sport.
We do have a special identity and that remains a powerful motivator.
In a funny way, I see the same Englishness represented by the fans who protested against the Super League. We are independent thinkers. We speak out on the issues that matter to us and we are proud of that.
Nationalist sentiment relies on stories and symbols and, a progressive vision needs to rely on the peoples' counter-narrative to the official story of Britain. This is the radical history of Britain. It is the story of the Levellers, the Tolpuddle Martyrs, the Suffragettes, Red Clydeside, the Greenham Common camps and the miners' strikes.
It is an inclusive national history, as the struggles of minority groups intertwine and become an important part of the story of radical Britain — the Bristol Bus Boycott; the Imperial Typewriters Strike; the Battle of Cable Street. It is also an internationalist history which includes a plethora of solidarity movements and a strong tradition of peace activism.
With a left-wing government in power, an alternative patriotism would need to build on this radical past in order to look to the future: what sort of society should we build? How should we strive towards a more peaceful and co-operative world?
Patriotism then becomes a commitment to a national project; a patriotism which is inclusive as it would not be dependent on ethnicity or the country of one's birth, but on commitment to the collective goal. What else was the NHS but a collective national project involving people from around the world who were galvanised by a commitment to its founding principles?
Flagg Shaggers
Of course, no one likes Flagg shaggers especially the cynical condescending type like that shown by Sir Keir Starmer.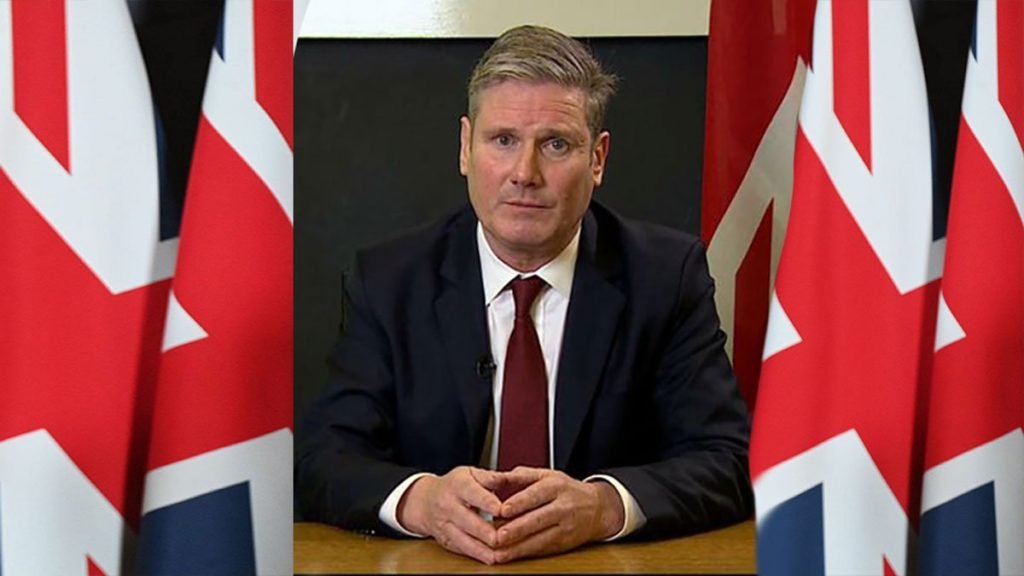 If the left is to succeed then we need to start talking about concepts such as patriotism and nationalism without simply reaffirming inflexible dogma or resorting to hysteria. In a world where the nation state remains a reality and the only realistic path to socialism, the British left needs to articulate its own socialist patriotism in contrast to the chauvinism, conservativism and militarism which characterises the nationalism of the right.
Alex Niven is the author of "New Model Island" : It is this postmodern English narrative that informs the "progressive patriot" call to arms. According to this line of thinking, it should be possible to forge a left-leaning national identity out of radical historical precedents such as the Peasants' Revolt, the Chartists and the foundation of the NHS. For progressive patriots such as Billy Bragg or the former Labour MP John Denham, this sublimated form of English nationalism has the potential to triumph over the uglier ethno-nationalisms of the far right. Even an internationalist left must make some allowance for both identification with place and the basic democratic impulse to build a new homeland that is rooted in the humane traditions of the past.
If the 2019 general election has taught us anything, it's that the left must devise alternative narratives to the simple nativist fantasies that have colonised the former Labour heartlands of the North and Midlands. If a new Labour leader chooses watered-down nationalism, they will always be fighting a losing battle with the right.
Instead, whoever spearheads the party's rebuilding project should encourage a love of place and home that looks forward to a revival of pride in civic institutions and allows people to dream that their immediate environment might be the driving force behind a better, fairer new nation.
Support Labour Heartlands
PLEASE HELP US KEEP GOING AD-FREE
This is a "Pay as You Feel" website.
Hey there! Thanks for stopping by. If you've enjoyed reading the articles on Labour Heartlands so far, We would be incredibly grateful if you could consider making a small donation. Labour Heathlands is not your typical news outlet. We are not here to simply regurgitate the daily news cycle, that's for the rest of them. Our focus is on delving deeper, uncovering the untold stories and shedding light on the issues that the mainstream media chooses to ignore.
Our unwavering commitment to journalistic integrity means that we are not influenced by any external forces. We are not beholden to PR companies, advertisers or press barons, and we refuse to let anyone dictate what we report on. Our editorial independence is sacrosanct, and our only allegiance is to the truth.
While we do not align ourselves with any particular political party, we stand firmly against corruption, injustice and the erosion of truth and the rule of law. We believe that accurate information is the lifeblood of a democracy and that facts are not up for debate.
Once again, thank you for your support – We truly couldn't do this without you!
PLEASE HELP US KEEP GOING AD-FREE