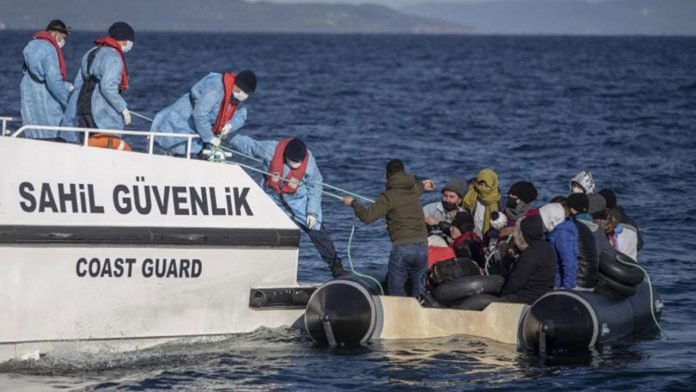 At least six EU countries insist that the forced deportation of migrants back to Afghanistan continues despite the Taliban's alarming gains in recent weeks.
Afghanistan had in July urged Europe to stop deportations for three months, as Finland, Sweden and Norway had done, due to the deteriorating security situation on the grounds.
Austria, Belgium, Denmark, Germany, Greece, and the Netherlands wrote to the European Commission claiming that halting returns "sends the wrong signal and is likely to motivate even more Afghan citizens to leave their home for the EU."
Taliban insurgents have captured five out of the country's 34 provincial capitals in less than a week in a relentless campaign against government forces.
They have been emboldened by the withdrawal of US and NATO troops from the country.
Cities claimed by the Taliban include strategically important Kunduz in the north that has transport links to many other cities including the capital Kabul.
Afghan security forces, which have been backed, trained, and financed with billions of dollars in a 20-year-long Western military effort that included many EU countries, appear unable to cope with the offensive.
British commanders have urge PM to expand scheme to allow former Afghan interpreters to resettle in UK
In an open letter, they warned if any of the UK's former interpreters or other staff are murdered by the Taliban as British and other NATO forces withdraw from the country "the dishonour would lay squarely at our nation's feet".
Forced repatriation
Adalbert Jahnz, the Commission's spokesman for home affairs explained that "it's up to each member state to make an individual assessment of whether the return is possible in a specific set of circumstances, that needs to take into account the principles, notable the principle of rule of law and other fundamental rights."
"But it's not something that the EU specifically regulates," he added.
Many EU member states are nervous that developments in Afghanistan could trigger a replay of Europe's 2015/16 migration crisis when the chaotic arrival of more than a million people from the Middle East stretched security and welfare systems and fuelled support for far-right groups.
The European Commission said it had received the letter from the six countries and would reply when ready.
Asked if the Commission considers Afghanistan a safe country to which asylum seekers can be returned, a spokesman said it is up to member states to make that judgement.
The issue is expected to come up at a crisis meeting of EU domestic affairs ministers on Aug. 18, which was arranged mainly to discuss a surge of illegal border crossings from Belarus to EU member state Lithuania, Poland and Latvia.
Support Labour Heartlands
Help Us Sustain Ad-Free Journalism
Welcome to the Heartlands of Independent Journalism
At Labour Heartlands, we are committed to delivering independent news, views, and opinions. Our mission is to hold those in power accountable, and we can't do it without your support. As a non-profit independent organisation, we rely on our donors to keep our journalism ad-free and impactful.
Like everyone else, we're facing challenges, and we need your help to stay online and continue providing crucial journalism. Every contribution, no matter how small, goes a long way in helping us thrive. By becoming one of our donors, you become a vital part of our mission to uncover the truth and uphold the values of democracy.
While we maintain our independence from political affiliations, we stand united against corruption, injustice, and the erosion of free speech, truth and democracy. We believe in the power of accurate information in a democracy, and we consider facts non-negotiable.
Your support, no matter the amount, can make a significant impact. Together, we can make a difference and continue our journey toward a more informed and just society.
Thank you for supporting Labour Heartlands
Just click the donate button below