Brussels Bureaucrats Fiddle While Borders Crumble
European justice and home affairs ministers met in Brussels this week amid growing pressure for the bloc to agree on a new migration and asylum pact. But again they failed to come to any meaningful agreement.
Thursday's summit of interior ministers in Brussels was about the rules that apply when a migrant first arrives on the external border of the EU. It came amid a rise in the number of people arriving in Italy from Tunisia and but also increased arrivals to the Greek islands of Samos and Lesbos, the EU said.
This EU failure to seal its porous borders sees the bloc fracture under existential pressures, signs emerge that national identities and interests retain their primacy after all, well who'd have thought?
So as the EU flounders, national governments have now taken migration matters into their own hands. As always Brussels bureaucrats pontificate and dither, but frontier states face realities demanding action, not platitudes.
In this case, the Eurocrats failed to finalise a bloc-wide migration pact, but that didn't stop other pragmatic deals from emerging along the Mediterranean borders.
Greek and Turkish ministers hashed out an agreement to halt asylum seekers crossing by land or sea. Similarly, Germany unilaterally imposed border checks to staunch rising illegal inflows from Poland and the Czech Republic, so much for 'Freedom of Movement' within the EU.
For the broader agreement or should I say disagreement it centred on two issues. Sources say Germany objected to a new clause, supported by Italy, that would allow minimum standards in detention centres to be breached in exceptional circumstances.
It is understood that Italy's far-right government also objected to a clause, which Germany supported, in relation to migrants assisted by NGOs to reach an EU country. Giorgia Meloni, the Italian prime minister, was reported to have expressed her "astonishment" to Scholz earlier this week at the news that Germany was funding charities to rescue people in the Mediterranean Sea.
Fragmentation and Unilateralism Define EU's Migration Crisis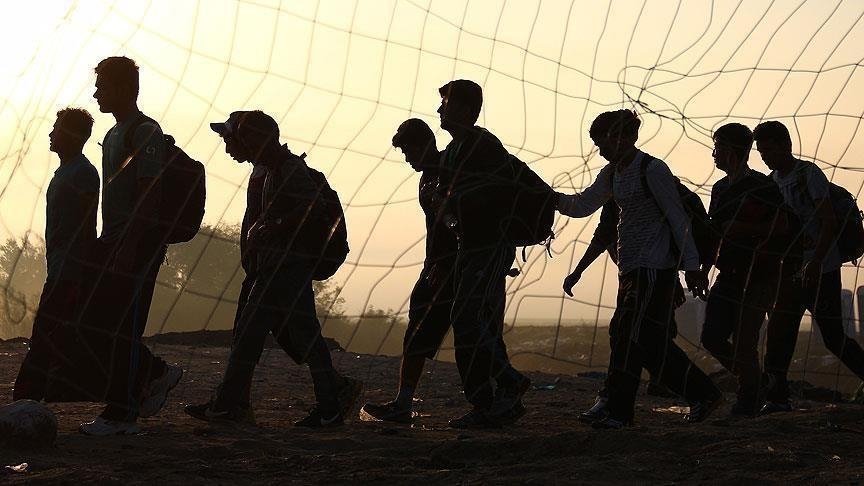 Last week France closed its border to Italy amid a recent surge in migrant arrivals to the Italian island of Lampedusa. The European Court of Justice announced that those actions breached the EU's rules on migrant returns.
France's centre-right Home Affairs Minister Gerard Darmanin vowed that "France will not take in a single migrant from Lampedusa" after meeting his Italian counterpart Matteo Piantedosi in Rome.
But EU rules compel member countries to initiate a formal procedure when expelling an irregular migrant, and give that person sufficient time to leave the country.
So-called pushbacks of migrants, or forcing a migrant directly back across a border, may only be carried out as a last resort, the judges in Luxembourg ruled.
They also noted that non-EU citizens who lack permission to stay may not be turned away at internal EU borders.
With the EU's policy paralysis plain to see, member states edge toward unilateralism to safeguard national interests. As migration pressures mount, principles give way to necessity and sovereignty reasserts itself.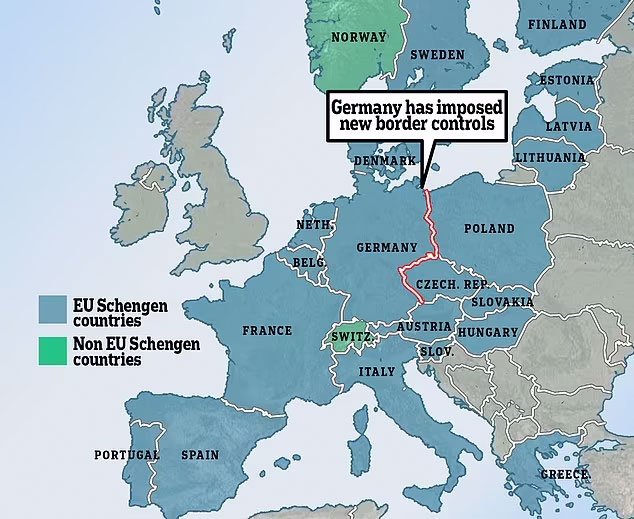 In German leaders have come under increasing pressure to crack down on the growing numbers of asylum seekers, many of whom are now crossing the borders of Poland and the Czech Republic. Some 204,000 people requested asylum in Germany within the first eight months of 2023, 77 percent more than the same period last year.
The issue of border controls promises to be of particular sensitivity in Poland, which is holding a parliamentary election on October 15. In the lead up to the election, members of the PiS party have tried to whip up Polish voters with anti-German rhetoric and by demanding reparations for Nazi Germany's crimes.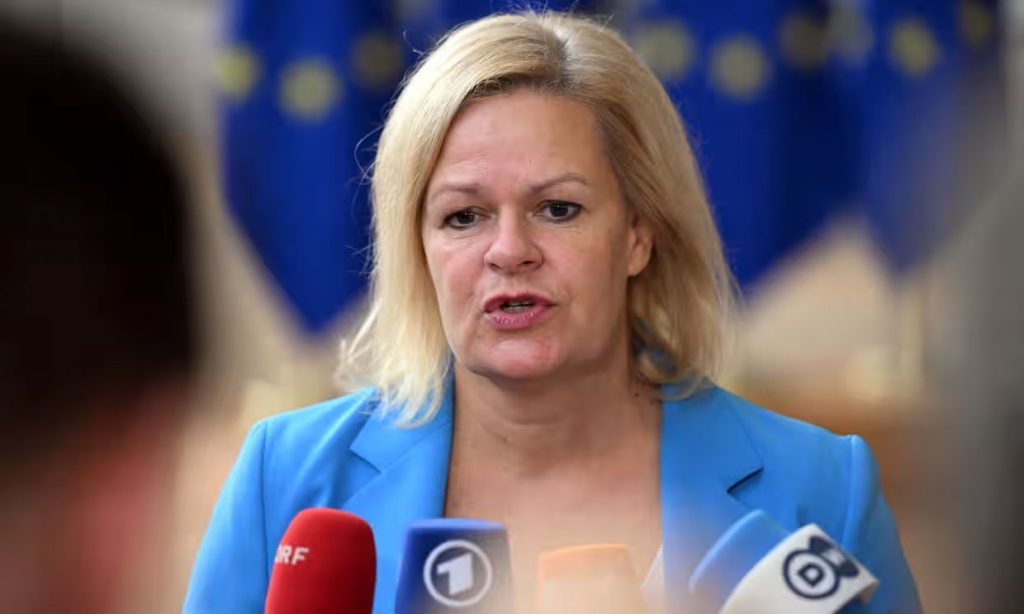 Warsaw is even weighing up whether to go one step further by threatening to "seal" the border with Germany from its side to deter any migrants in Germany from trying to come into Poland.
Using spot checks rather than more comprehensive border controls allows Germany to circumvent rules that require European Union member states to give one-month notification to the Commission before introducing border controls within the EU's Schengen passport-free travel area.
This new idea of EU pragmatism may offend Brussels idealists but in the EU the most vulnerable nations move first to defend their crumbling ramparts. While Brussels dithers, frontier states face stark realities demanding difficult decisions, not legalistic quibbling. And while many may think we should have open borders the reality is so much different and in the EU it seems theories matter little until the walls are reinforced.
Of course, Europe and the West did not invite this so-called migrant surge out of nowhere. Short-sighted policies carry consequences. Western military adventurism and predatory capitalism have destabilised many regions, spurring the flow of refugees.
Rather than addressing root causes, Europe scrambles to fortify once-open frontiers against the blowback of its own actions. Crumbling societies in the Mideast and North Africa trace directly back to regime change schemes and resource plunder that fueled instability and conflict, all of which we created.
Had Western nations invested constructively in developing economies, not spread war and graft, perhaps this churning cycle of turmoil could have been avoided. If missile strikes and corporate pillaging continue, neither walls nor deals will stymie the tides of people fleeing chaos sown by the West's own hands.
If you want stability it requires an ethical foreign policy that elevates human dignity over myopic realpolitik and profiteering. The demise of international law in a bellicose era fosters turmoil from which the vulnerable should and will always flee. Europe must recognise that its own short-termist agendas and the lickspittle policy of following the US have multiplied this crisis. No wall or barrier can sever cause and effect.
With the EU project faltering, European peoples are reminded that a bureaucrat's pen cannot conjure away geopolitical realities. Faced with mounting demographic pressures from Asia and Africa, the continent must relearn the virtue of self-assertion or perish. Suitors of political fashion must again court the gritty reason of state.
Support Labour Heartlands
Help Us Sustain Ad-Free Journalism
Sorry, I Need To Put Out the Begging Bowl
Independent Journalism Needs You
Our unwavering dedication is to provide you with unbiased news, diverse perspectives, and insightful opinions. We're on a mission to ensure that those in positions of power are held accountable for their actions, but we can't do it alone. Labour Heartlands is primarily funded by me, Paul Knaggs, and by the generous contributions of readers like you. Your donations keep us going and help us uphold the principles of independent journalism. Join us in our quest for truth, transparency, and accountability – donate today and be a part of our mission!
Like everyone else, we're facing challenges, and we need your help to stay online and continue providing crucial journalism. Every contribution, no matter how small, goes a long way in helping us thrive. By becoming one of our donors, you become a vital part of our mission to uncover the truth and uphold the values of democracy.
While we maintain our independence from political affiliations, we stand united against corruption, injustice, and the erosion of free speech, truth and democracy. We believe in the power of accurate information in a democracy, and we consider facts non-negotiable.
Your support, no matter the amount, can make a significant impact. Together, we can make a difference and continue our journey toward a more informed and just society.
Thank you for supporting Labour Heartlands
Just click the donate button below