A Tribute to Bob Crow: A Champion for Workers' Rights
On this day, as we mark what would have been his 62nd birthday, we pay tribute to the indomitable spirit of Bob Crow, the charismatic trade union leader who fearlessly championed the rights of the working class until his untimely departure in 2014.
As the General Secretary of the National Union of Rail, Maritime and Transport Workers (RMT), Crow left an indelible mark on the British trade union movement, embodying the spirit of a true socialist and champion of democracy.
Born in Epping, Essex, into a working-class family, Crow's humble upbringing instilled in him a deep understanding of the struggles faced by ordinary people. Raised by a docker father who was a lifelong member of the Transport and General Workers Union, he learned the value of solidarity and the importance of fighting for a fairer society from an early age.
It was stated that Crow's father taught him to read both the Morning Star and the Financial Times but to disbelieve everything in the latter.
His father's influence, combined with the teachings of prominent trade union figures of his time, such as Jack Jones, Hugh Scanlon, Joe Gormley, and Len Murray, shaped Crow's unwavering commitment to the working class cause.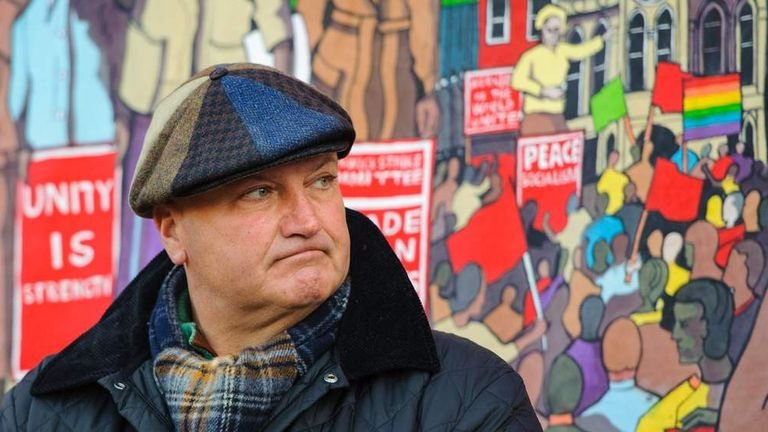 Crow's rise within the union ranks was swift, driven by his passion for trade unionism and his unyielding determination to improve the lives of workers. From his humble beginnings as a tea maker and a track worker, he climbed the ladder of union politics, eventually assuming the role of General Secretary of the RMT in 2002. It was a position he held until his tragic demise.
Bob Crow was a man of extraordinary stature, both physically and politically. Not only did he possess a commanding physical presence, but his intellectual prowess and emotional intelligence were equally remarkable. While many viewed him as a troublemaker and a bully, this perception failed to capture the true essence of Crow.
Behind his militant demeanour and media-savvy approach, there lay a man of humility and shyness. He preferred to shy away from the limelight of radio and television studios, where he would often portray an unapologetic militant character.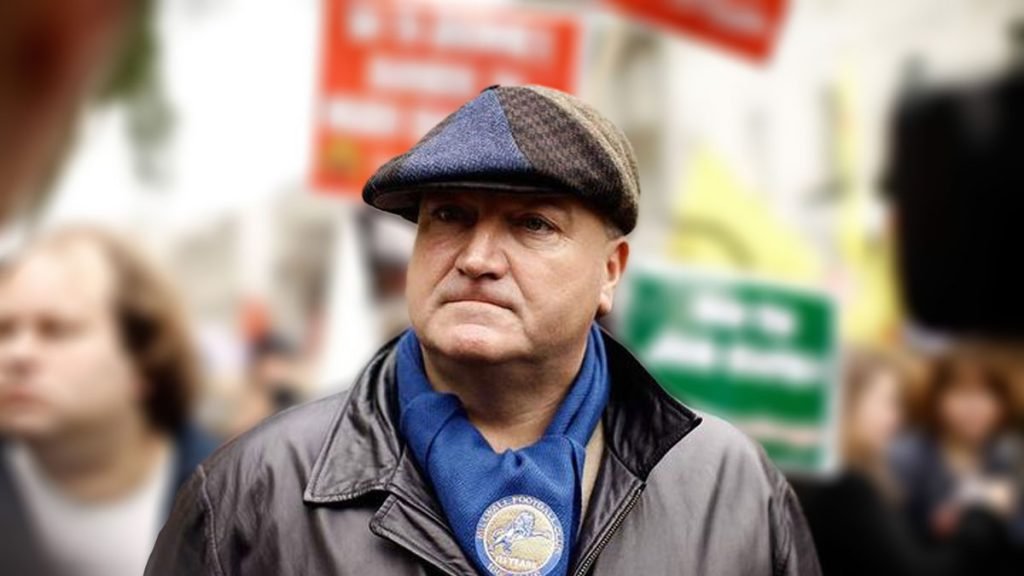 It was in the personal interactions and practical actions that Crow's true character shone through, endearing him to his members and allowing him to assume a prominent role on the political left.
A lifelong follower of Millwall FC, he confessed that if he had not been a union official he would have liked to have been a footballer or a weather expert.
Crow's love for boxing and his dedication to physical fitness were emblematic of his larger-than-life persona. In a 2011 interview, he revealed his rigorous workout routine, which included exercising six days a week and bench-pressing an impressive 120 kilograms (260 lb).
These physical attributes, combined with his sharp intellect and emotional acumen, made him a force to be reckoned with.
While Crow could adopt an aggressive tone in the media to rally support for his cause and garner solidarity from his members, it would be a mistake to equate this with his true nature. Behind the scenes, he exuded humility and an earnest commitment to the welfare of his members. It was this amalgamation of forcefulness and sincerity that endeared him to his followers and positioned him as a leading figure on the political left.
Bob Crow's remarkable presence and multifaceted persona left an indelible mark on both the labour movement and the political landscape. He was far more than a mere troublemaker or bully boy; as the media tried to paint him, he was a formidable leader whose legacy continues to inspire and motivate those who fight for workers' rights.
However, Crow's tenacity and forthrightness in pursuing the rights of his members did not come without controversy.
He openly clashed with the Labour Party, severing the RMT's ties with them in 2004, citing a breach of democratic rights. This move showcased Crow's willingness to stand up against political forces that he believed failed to prioritise the interests of the working class.
Throughout his career, he remained a fierce critic of the Labour Party, considering their policies to be a mere continuation of Conservative ideals, of course, today he would be positively fuming at the direction Keir Starmer has taken Labour, especially after the rollback to the Left under Jeremy Corbyn.
n 2010, Bob played a pivotal role as a co-founder of the Trade Unionist and Socialist Coalition (TUSC), recognizing the urgent need for a fresh avenue that could effectively represent the political interests of the working class.
His involvement extended to serving on the TUSC national steering committee, initially in a personal capacity. However, following the RMT's decision at the 2012 annual general meeting to have official representation within TUSC, Bob became one of the union's official nominees, solidifying his commitment to the cause.
While Bob staunchly supported those within the Labour Party who championed the working class and embraced socialist ideals, he made a clear distinction between them and the proponents of capitalism within the party. His criticism of the latter was uncompromising and scathing, reflecting his unwavering dedication to advancing the interests of the working class and advocating for a socialist agenda.
Uncompromising Stance for Democracy and Workers' Rights
Beyond his role as a trade union leader, Bob Crow was a staunch socialist and an advocate for leftist political movements.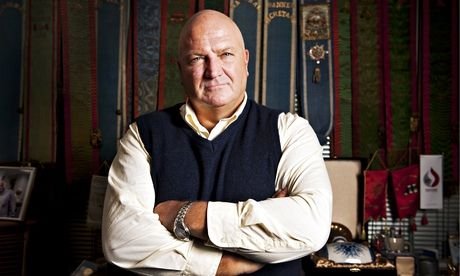 From his early involvement with the Communist Party to his support for the Socialist Labour Party and the Scottish Socialist Party, Crow consistently championed the cause of workers and sought to build a united left-wing front.
His unwavering commitment to socialist principles and his belief in the potential for a political alternative to challenge the status quo set him apart from other union leaders of his time.
He believed that nothing was too good for the workers. He was unapologetic when Fleet Street headlined him for enjoying expensive meals at the Mayfair restaurant Scott's. In January 2014, Crow went on a cruise from Barbados to Brazil and was photographed by paparazzi on Copacabana Beach. Crow commented: "What do you want me to do? Sit under a tree and read Karl Marx all day?"
Again the misconception is that socialists want everyone to be poor, they don't want everyone to have the opportunity for a better life.
Campagne to leave the EU
Beyond his labour activism, Crow was also known for his strong stance on European integration. Crow advocated for the UK to withdraw from the European Union. He spearheaded the No to EU – Yes to Democracy campaign, advocating for an independent and democratic Europe that prioritised public services and workers' rights over corporate interests.
Yes to Democracy stood for a Europe of "independent, democratic states that value its public services and does not offer them to profiteers; a Europe that guarantees the rights of workers and does not put the interests of big business above that of ordinary people".
As the party leader and lead candidate in London, Crow was "not against workers coming into the country", unlike other Eurosceptic groupings, but he was against "two workers from different countries competing against each other on different rates of pay" and added that "Our main role will be out there among working people, giving them our support and helping to save their industries from privatisation".
His ability to connect with working people and champion their causes made him a powerful advocate for the downtrodden.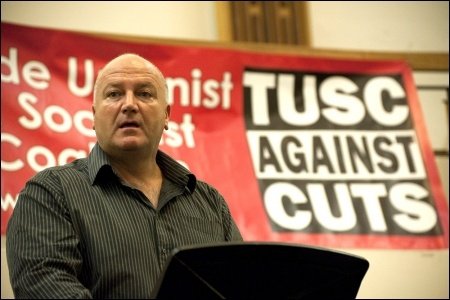 Unfortunately, Bob Crow's life was cut short when he passed away on the 11th of March, 2014, due to an aneurysm and heart attack. His death left a void in the labour movement, but his legacy lives on.
To his supporters, he remains a working-class hero, a man who fearlessly fought for the rights of workers. Though polarizing, Bob Crow's influence cannot be denied. His impact on the RMT and the wider labour movement shaped the discourse around workers' rights and the power of unions.
As we commemorate the life and legacy of Bob Crow on this day, it is important to reflect on his contributions to the labour movement and his unwavering dedication to the working class. While his presence may be sorely missed, his impact endures through the continued fight for workers' rights by union leaders who have followed in his footsteps. Leaders like Mick Lynch, Eddie Dempsey, Alex Gordon and former senior assistant general secretary of the RMT Steve Hedley, all carry forward Crow's torch, representing the same virtues and injecting their unique personalities into the working class struggle.
Bob Crow may have departed from this world, but his spirit lives on, reminding us of the power that lies within the collective strength of the working class. In a political landscape that is ever-changing, his legacy serves as a reminder that unwavering dedication and principled action can bring about real change. Bob Crow, the working-class hero, may be gone, but his influence remains an inspiration for generations to come.
Support Labour Heartlands
WAIT! BEFORE YOU GO
PLEASE HELP US KEEP GOING AD-FREE
This is a "Pay as You Feel" website.
Your support for Labour Heartlands is greatly appreciated. As an independent nonprofit news outlet, we rely on our members to hold the powerful accountable. Our kind of reporting is essential to democracy, but it is not easy, cheap, or profitable.
To continue providing impactful journalism, we need your help. It's getting really hard for us all. Becoming one of our donors. It's simple and doesn't have to cost a lot. With as little as £2, £3, or £5 a month, you can support the journalism you rely on.
While we do not align ourselves with any particular political party, we stand firmly against corruption, injustice, and the erosion of truth and the rule of law. We believe that accurate information is the lifeblood of a democracy and that facts are not up for debate.
Your contribution, no matter how small, goes a long way in helping us continue our mission. Together, we can make a difference.
Thank you, The Labour Heartlands Team
PLEASE HELP US KEEP GOING AD-FREE