Belgian police arrested Greek MEP Eva Kaili, vice-presidents of the European Parliament.
Five arrests and at least 17 searches were carried out this Friday in Brussels as part of a vast anti-corruption investigation carried out by the federal prosecutor's office.
Among them, Luca Visentini, newly elected Secretary General of the International Trade Union Confederation, the former S&D MEP Pier-Antonio Panzeri as well as FG, former parliamentary assistant to Mr Panzeri, current collaborator linked to the S&D group and companion of Ms Eva Kaili, 44, a former Greek television presenter now MEP since 2014 and EU Vice-president.
The arrest is in connection with an investigation into corruption implicating World Cup, hosts Qatar, following the detention of four other suspects earlier Friday, said the source.
The Vice-president of the EU, Eva Kaili was arrested in Brussels on Friday evening by police investigating alleged lobbying by World Cup hosts Qatar at the European Parliament.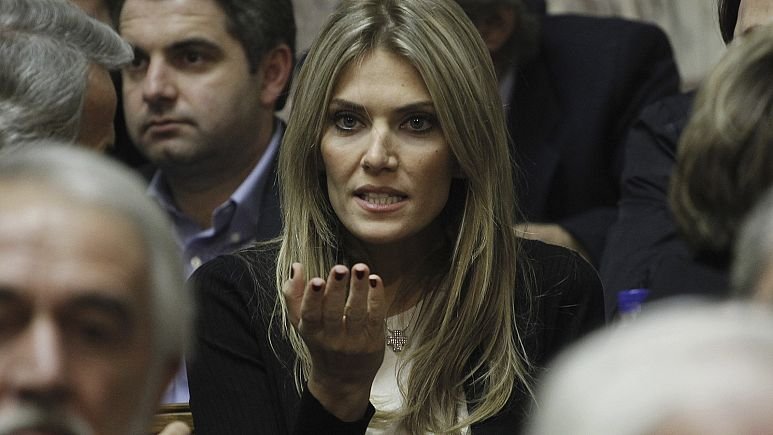 The Greek centre-left MEP Eva Kaili, 44, is being questioned after the arrests of four other people as officers searched 17 properties earlier on Friday.
This is said to include Ms Kaili's partner Luca Visentini, 53, who is the current General Secretary of the International Trade Union Confederation, ITUC.
Belgium's Federal Prosecutor's Office said it recovered €600,000 in cash and seized computers and mobile phones in Friday's swoop.
The Greek centre-left party PASOK, of which Kaili is a member, immediately announced on Friday evening that she was "expelled" from its membership following investigations by the Belgian authorities into allegations of corruption. The party stated:
"Following the latest developments and the investigation of the Belgian authorities into the corruption of European officials, PASOK's MEP Eva Kaili has been expelled from the party by decision of President Nikos Androulakis."
The Belgian newspaper Le Soir reports that the authorities have conducted searches in the MEP's apartment, and have arrested her partner in connection to the scandal.
The EU Parliament Vice-president Eva Kaili claimed Qatar a "frontrunner in labor rights
Kaili recently called Qatar a "frontrunner in labor rights" after meeting with Qatar's labor minister, despite deep international concerns about conditions for stadium construction. She did not immediately reply to requests for comment Friday evening.
The office of Belgian socialist MEP Marc Tarabella was sealed off, according to a Parliament official. Only last month, he described Qatar as "a good example to follow for the other countries in the neighbourhood."
A former S&D MEP and a high-ranking trade union official were among those detained by police and brought in for questioning, according to Belgian outlet Knack.
Ms Kaili recently called Qatar a 'frontrunner in labour rights' after meeting with the nation's labour minister, Politico reports.
Despite international concerns about after it was revealed thousands of migrant workers could have died building the tournament's stadiums.
Migrant workers make up more than 2.5 million of Qatar's 2.9 million population and labour conditions have been strongly criticised – particularly in the lead-up to the World Cup.
The Gulf state has been the subject of recent controversy as the host of the ongoing 2022 World Cup, during which it has been criticized for its regressive policies toward LGBTQ+ rights and migrant workers.
"For several months, investigators from the Federal Judicial Police suspect a Gulf country of influencing the European Parliament's (EP) economic and political decisions," the prosecutor's statement added.
Qatar is accused of targeting officials "with a significant political and/or strategic position" at the Parliament, sending them "substantial amounts of money" and "important gifts," according to the prosecutor's statement.
Qatar is a massive liquefied natural gas producer and Western politicians have been trying to keep the country sweet as they try to find alternative sources of energy amid Russia's war on Ukraine.
Belgian investigators are looking into whether Qatar sought to influence positions in the Parliament in ways that "go beyond classic lobbying," according to Knack. The police seized "roughly €600,000 in cash," cellphones and computer equipment in the raids.
In a statement, the S&D Group said it was "appalled by the allegations of corruption in the European institutions" and would "fully cooperate with all investigating authorities."
The statement added, "Given the seriousness of the allegations, until the competent authorities provide relevant information and clarification, we are requesting the suspension of work on any files and plenary votes regarding the Gulf States, particularly visa liberalisation and planned visits."
Support Labour Heartlands
Help Us Sustain Ad-Free Journalism
Welcome to the Heartlands of Independent Journalism
At Labour Heartlands, we are committed to delivering independent news, views, and opinions. Our mission is to hold those in power accountable, and we can't do it without your support. As a non-profit independent organisation, we rely on our donors to keep our journalism ad-free and impactful.
Like everyone else, we're facing challenges, and we need your help to stay online and continue providing crucial journalism. Every contribution, no matter how small, goes a long way in helping us thrive. By becoming one of our donors, you become a vital part of our mission to uncover the truth and uphold the values of democracy.
While we maintain our independence from political affiliations, we stand united against corruption, injustice, and the erosion of free speech, truth and democracy. We believe in the power of accurate information in a democracy, and we consider facts non-negotiable.
Your support, no matter the amount, can make a significant impact. Together, we can make a difference and continue our journey toward a more informed and just society.
Thank you for supporting Labour Heartlands
Just click the donate button below