Owen Paterson has resigned as an MP and spoken out against what he calls "the cruel world of politics"
Just one day after Parliament controversially voted to lift his 30-day suspension. A suspension brought about after the former Tory cabinet minister was found to have breached guidelines by lobbying on behalf of companies paying him more than £100,000.
Mr Paterson, MP for North Shropshire, earlier vigorously defended himself in the face of criticism of the vote in the House of Commons, which saw MPs back a Tory amendment calling for a review of Mr Paterson's case, by 250 votes to 232. In a statement issued subsequently to explain his decision, the 65-year-old said: "I will remain a public servant but outside the cruel world of politics."
In a statement announcing his decision, Mr Paterson said: "I have today, after consultation with my family, and with much sadness decided to resign as the MP for North Shropshire.
It's almost laughable to see Owen Paterson playing the victim.
Here is Mr Paterson's resignation statement in full:
I have today, after consultation with my family, and with much sadness decided to resign as the MP for North Shropshire.
The last two years have been an indescribable nightmare for my family and me.
My integrity, which I hold very dear, has been repeatedly and publicly questioned.
I maintain that I am totally innocent of what I have been accused of and I acted at all times in the interests of public health and safety.
I, my family and those closest to me know the same. I am unable to clear my name under the current system.
Far, far worse than having my honesty questioned was, of course, the suicide of my beloved and wonderful wife, Rose.
She was everything to my children and me. We miss her everyday and the world will always be grey, sad and ultimately meaningless without her.
The last few days have been intolerable for us.
Worst of all was seeing people, including MPs, publicly mock and deride Rose's death and belittle our pain.
My children have therefore asked me to leave politics altogether, for my sake as well as theirs.
I agree with them.
I do not want my wife's memory and reputation to become a political football. Above all, I always put my family first.
This is a painful decision but I believe the right one.
I have loved being the MP for North Shropshire and have considered it a privilege to have been elected to serve my constituents for 24 years.
I would like to thank my staff who have worked for me so loyally over many years.
I also want to thank those who have stood by me so staunchly.
I wish them all the best in that difficult but vital job of being a Member of Parliament.
I will remain a public servant but outside the cruel world of politics.
I intend to devote myself to public service in whatever ways I can but especially in the world of suicide prevention.
At this incredibly difficult time for my family, we ask that the media respects our privacy and lets us grieve my beloved Rose, the best person I ever met.
Guilty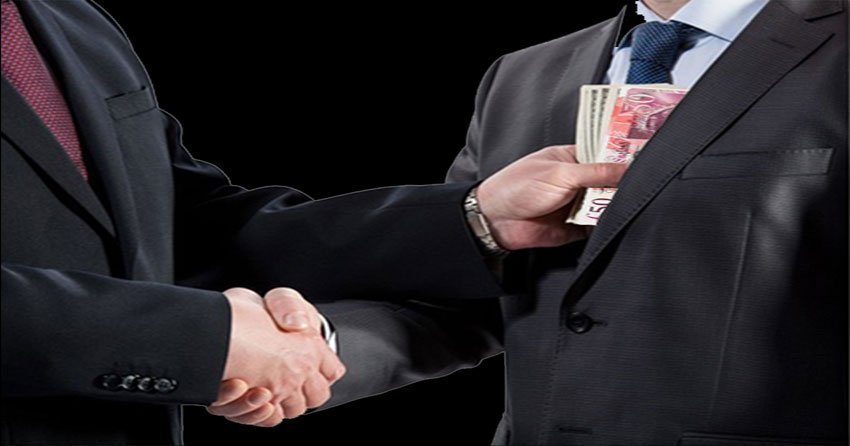 The Commons Standards Committee concluded last week that Mr Paterson had misused his position as an MP to benefit two firms he worked for, after a damning report on his behaviour by standards commissioner Kathryn Stone.
They recommended he be suspended from the Commons for 30 sitting days – a sanction that could also lead to a recall petition in his constituency, and the possibility of him facing a by-election.
Such recommendations – which have to be signed off by MPs – are usually accepted without much discussion.
But on Wednesday, the government ordered its members to vote for an amendment to halt Mr Paterson's case and to rejig the standards system.
With Boris Johnson ordering his MPs to back an amendment to reform the Commons standards system and to save Mr Paterson from sanction it was seen as little more than a "grubby stitch-up" the vote on the amendment passed by 250 votes to 232, a majority of 18.
Some MPs shouted "shame" as the result was read out.
246 Conservative MPs were listed as having supported the amendment along with Independent MP Rob Roberts – who recently lost the Tory whip over his behaviour – and DUP MP Sammy Wilson.
Labour, the SNP and Lib Dems voted against the plans, along with 13 conscientious Tory MPs who found this travesty just too bitter a taste for their vote.
Opposition parties accused the Conservatives of corruption and sleaze, saying they were just looking out for their own MP, and Labour, the SNP and the Liberal Democrats refused to take part in any new process.
On Thursday morning, Commons leader Jacob Rees-Mogg announced a u-turn, saying no new process would go ahead without cross-party support and any changes would not be made retrospectively in Mr Paterson's case.
Mr Paterson did not know the government was going to ditch the proposals ahead of Mr Rees Mogg's announcement and was in a supermarket when told the news by a BBC journalist.
A spokesman for Boris Johnson said the PM had "recognised the strength of feeling on all sides of the House around the issue and changed his mind when it became clear that a cross-party consensus on the changes was not possible".
The committee concluded that Mr Paterson had breached this rule on paid advocacy by:
Making three approaches to the Food Standards Agency relating to Randox and the testing of antibiotics in milk
Making seven approaches to the Food Standards Agency relating to Lynn's Country Foods
Making four approaches to Ministers at the Department for International Development relating to Randox and blood testing technology
Mr Paterson was also found to have broken conduct rules by:
Failing to declare his interest as a paid consultant to Lynn's Country Foods in four emails to officials at the Food Standards Agency
Using his parliamentary office on 16 occasions for business meetings with his clients
And in sending two letters relating to his business interests, on House of Commons headed notepaper
For many of us in the genreal public, Patterson is typical of the politicians we have come to expect.
Support Labour Heartlands
PLEASE HELP US KEEP GOING AD-FREE
HELP US GROW.
This is a "Pay as You Feel" website.
This blog has no source of state, corporate or institutional finance whatsoever. It runs entirely on voluntary subscriptions from its readers – many of whom do not necessarily agree with every article, but welcome the alternative voice, insider information and debate.
You can have access to all of our online work for free. However if you want to support what we do, you could make a small donation to help us keep writing and staying ad-free. The choice is entirely yours.