While the World begins sending off the year of the pandemic in the traditional way, socially mixing, first footing and street parties the British are stopping in.
Unfortunately for the UK, due to what can be explained in no other way than bad government and bad policies, there is no 'out, out' not even an out! The British people are stopping in tonight.
Most of the UK is now in Tier 4, all hopes of some normality on this celebrated day have disappeared the nearest we can get to any normality is to watch Jools Holland's' Annual Hootenanny live. Everything else is simply cancelled.
The inadequacies of government to get a grip of the coronavirus and its refusal to listen to teachers Unions about keeping children at home has nothing but exasperate the spread of the virus.
Government mismanagement can be seen with just a provisional look back at 2020, it shows their gross negligence in our care.
Back in March and April, lockdown rules were widely observed more or less to the letter. At first, regulations which banned crowds at sporting events and closed pubs were accepted as being reasonable. Later, the entire nation accepted the government's message to stay at home except in extremely limited circumstances.
Throughout June, on average more than 1,000 people each day tested positive for the virus.
However, as the summer unfolded, the authorities began to give a more mixed message.
Large crowds gathered some in protest over lockdown the so-called Anti-vaxxers, other movements like the thousands of Extinction Rebellion protesters who descended on Parliament Square in London even mass movements like Black lives matter came together in their thousands, irrespective of the reasons why they where still mass gatherings of thousands of people. and the government were muted in their condemnation.
The Tory government allowed doubts to creep in about the reliability of its information. Mass gatherings were a Bad Thing, but the police did nothing to stop them. As such, the information they are giving out now about the importance of self-isolation is being viewed with scepticism.
It was not inevitable that the public message would be undermined. But thanks to other communication debacles (the wildly misleading Whitty-Valance charts, for example), momentum is now firmly moving against government messaging and scepticism growing.
Such a trend can only be reversed by drastic action. The justice secretary should look close to home for the culprits of our current predicament. Sacking some prominent scientific advisers could get the "information cascade" flowing back in the government's direction.
In July, the UK had more Covid-19 deaths than the combined total of France, Sweden, Italy, Poland, Germany, Portugal, Spain, Belgium, Austria, Greece and Denmark.
Yet despite this, the government not only pushed ahead with easing lockdown restrictions but actively incentivised people to socialise.
Evidence already shows a link between the Chancellor's Eat Out to Help Out scheme and the rise in Covid-19 cases.
At the same time, in deference to the profits of companies like Pret A Manger, the government encouraged workers to return to offices, even where they had been happily working from home.
During these months, the government should have been putting right the failures of the first wave.
It should have been building a test, track and trace system that could withstand and combat a rise in cases. Instead, it gave away millions with its blatant cronyism to Tory friends and family.
When the NHS test-and-trace system was launched in late May, Boris Johnson promised it would help "move the country forward". We would be able to see our families, go to work and stop the economy crumbling.
The prime minister Boris Johnsons "world-beating" system would be worth every penny of the £10bn funding that Rishi Sunak announced in July. The chancellor said it would enable people to carry on normal lives.
Instead, of a "world-beating" the track and trace app testing system has gone into meltdown the moment demand increased.
Now as pubs are ordered to close, extended families are forced to stop meeting and intensive care beds fill up fast, the government's Sage scientific advisers have concluded NHS test and trace is not working and for millions in the UK our New year is diminished.
Poor leadership from all sides.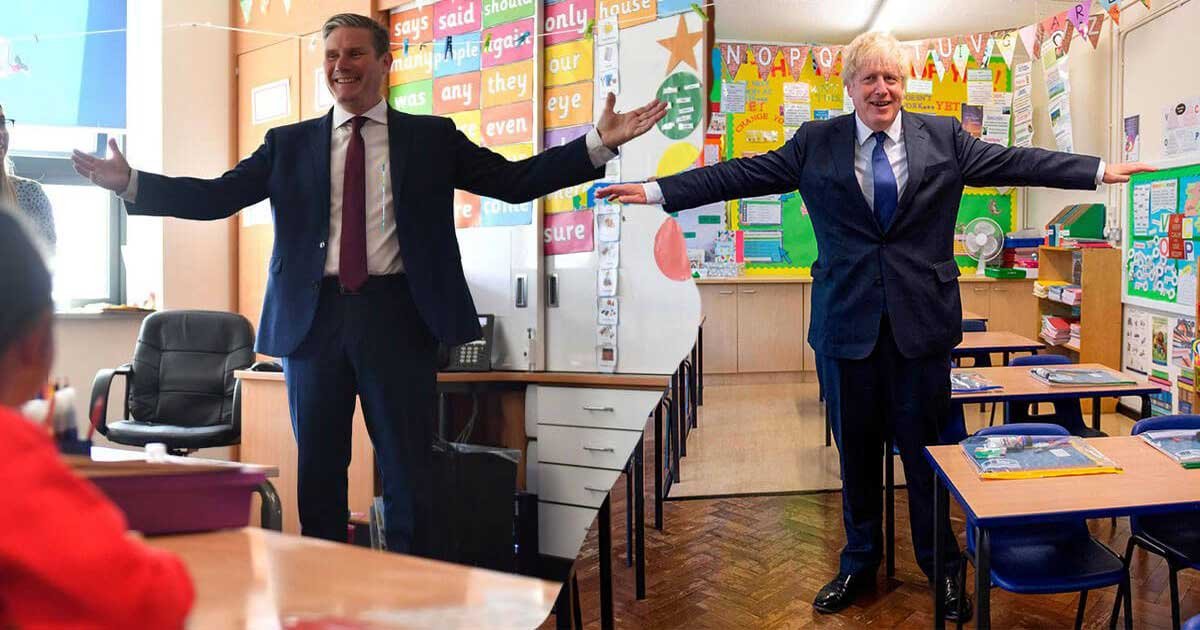 The stupidity of allowing students and children back to school as seen those age groups being the biggest carriers of the virus. The most recent estimates from the Office for National Statistics show that the prevalence of infection with Sars-CoV-2 – the virus that causes Covid-19 – is highest among secondary school-age children, which suggests they are a considerable source of community transmission, said Dr Stefan Flasche, an associate professor at the London School of Hygiene and Tropical Medicine.
The rise of the virus in school-age children is a concern because transmission inevitably amplifies into staff and the wider community, including vulnerable adults, noted Susan Michie, a professor of health psychology at University College London and member of the government's Scientific Advisory Group for Emergencies (Sage).
The official opposition must also accept some responsibility. Labour has continually backed the government even after pointing out what they have seen as mistakes Sir Keir Starmer still voted to support the Tories. But worst still was his demanding even against the advice from teachers unions with his message to the Prime Minister: "I don't just want all children back at school next month, I expect them back at school. No ifs, no buts, no equivocation." was and still is unforgivable for an opposition leader.
My message to the Prime Minister: I don't just want all children back at school next month, I expect them back at school.

No ifs, no buts, no equivocation. https://t.co/Q00nsGFH8u

— Keir Starmer (@Keir_Starmer) August 16, 2020
If you are reading this on New years eve and missing your friends and wider family understand who's to blame, our inept politicians and this Tory government.
Support Labour Heartlands
This is a "Pay as You Feel" website. You can have access to all of our online work for free. However if you want to support what we do, you could make a small donation to help us keep writing and staying ad-free. The choice is entirely yours.
PLEASE HELP US KEEP GOING AD-FREE
HELP US GROW.
The future can be ours - but only if we work together to make it happen. We've been fighting to make the Labour Heartlands a better, more fairer and equal place for over two years now. With a dedicated team and the commitment from our generous supporters giving small regular donations each month, more if they can afford it, we're winning. But there is still so much to do. We're ambitious, but we can only continue to make positive change and shape our country if more of our supporters join us on this journey. If you believe in the issues we fight for please take action and join Labour Heartlands grassroots think-and-do-tank today. It will make all the difference. And then we can make all the difference for everyone.
Not funded by millionaires or advertisers.
Labour Heartlands funded by the people.