Of course, there can never be unity within the Labour Party, the goal of the right is not to challenge the status quo but to uphold the establishment.
Watson has jumped on a bandwagon alongside Dame Margret Hodge in a bid to undermine not only the Left of the Labour Party but the Left-wing candidate for Unite the union' general secretary position, Howard Beckett.
The brass-necks of former Labour deputy leader Tom Watson and Dame Margret Hodges having accused Unite of playing "hard left games" that alienate mainstream voters is contemptible, especially considering their part in the downfall of the Labour Party and its present condition.
Hodge claimed it was outrageous that Steve Price a well known and liked Labour activist should advocate a plan to fight back against the continued attacks the right-wing of the Labour party had orchestrated throughout Jeremy Corbyn's tenure.
Hodge a master of soundbites ironically claimed: "It's outrageous when all our efforts should have been on defeating the conservative government."
She must have a short memory or hope we do!
The Watson and Hodge's double act and feigned righteous indignation has left many Labour members and supporters in shock knowing their part in feeding the ongoing Labour civil war. Although let's be fair, the BBC Newsnight episode was not for Labour members but has Tom Watson astutely points out, the program was intended for mainstream voters, voters who are not privy to this ongoing Labour Party civil war.
The mainstream voters would only be vaguely aware that for the last 6 years, Watson and Hodge have constantly battled within the Labour Party to create division and animosity between all sides, including the unions.
Rightly so the mainstream voters watching the program may well be shocked at the accusations that an activist would have suggested ways of wrestling control of the Labour Party from the right-wing, they may also be shocked the Labour party has a right-wing! Then again the mainstream may well look at Steve Price and say at least someone had the gumption to try and stop the Blairites destroying the Party from within even if that was a forlorn hope and his suggestions were not taken up by Unite.
However, for many of our readers, they must find it funny that Hodge seems to have conveniently forgotten how The Labour party descended into open conflict as it launched disciplinary action against her after an angry public confrontation in which she 'Dame Margret Hodge' branded Jeremy Corbyn an antisemite.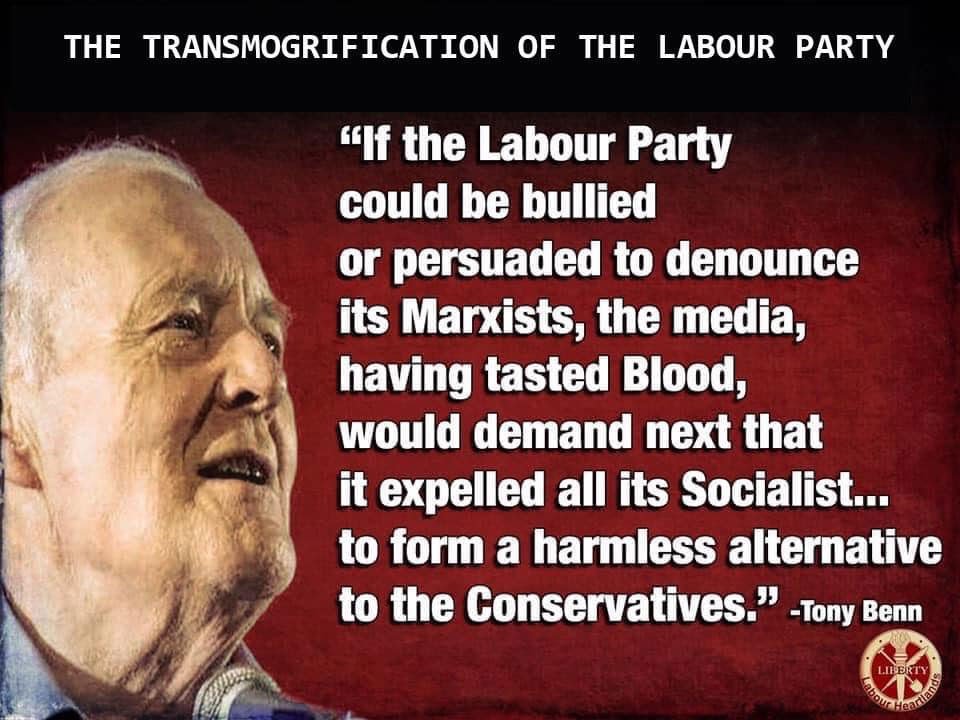 It was back in n 2018 the same period of time Steve Price sent his email to Unite that the MP for Barking Dame Margaret Hodge found herself defending her decision to confront the Labour leader Jertemy Corbyn in the Commons with her uncouth attack where she found herself at the wrong end of disciplinary action taken against for her public outburst, not really fighting the conservatives was she!
Dame Margret Hodge also caused much controversy with her open and hostile attacks on other Labour MP's such as the Left-winger and former Labour MP Chris Williamson who she briefed against openly on Newsnight, stating: "It is appalling, outrageous, unacceptable that he should be allowed back into the party."
"It is appalling, outrageous, unacceptable that he should be allowed back into the party."

Labour MP Dame Margaret Hodge says Chris Williamson's suspension being lifted is a "cynical move" that means "we will have Jew haters sitting as Labour MPs"#newsnight | @margarethodge pic.twitter.com/5Q8J059ULa

— BBC Newsnight (@BBCNewsnight) June 26, 2019
Coincidently the BBC's Lizzi Watson now Deputy Editor for BBC News at Six and Ten. Previously Head of News, BBC Asian Network and Executive Producer, BBC Newsnight is in fact the daughter of Dame Margaret Hodge, Of course, that connection does not create a bias or influence from the impartial BBC.
We all know if there is skullduggery being played Watson would come out of whatever shed he is writing his memoirs or this weeks version of them, at any rate. Anything to attack Unite or the Left, after all, there is no love lost there, Len McCluskey the outgoing Unite general sectary has taken every opportunity over the years to point out Watson's Machiavellian attempts to undermine the Left-wing of the Labour Party.
In 2018 McCluskey stated: "For the last three months I have been touring the country meeting working men and women as I campaign to be re-elected as Unite's General Secretary… But there is another world in our movement, alas. A world of skullduggery, smears and secret plots.
That is where you will find Tom Watson. When Labour has needed loyalty he has been sharpening his knife looking for a back to stab. When unity is required, he manufactures division. It is small surprise that he has then worked to split the Party again this week. He has form as long as his arm. And now his sights are set on abusing the internal democracy of Unite."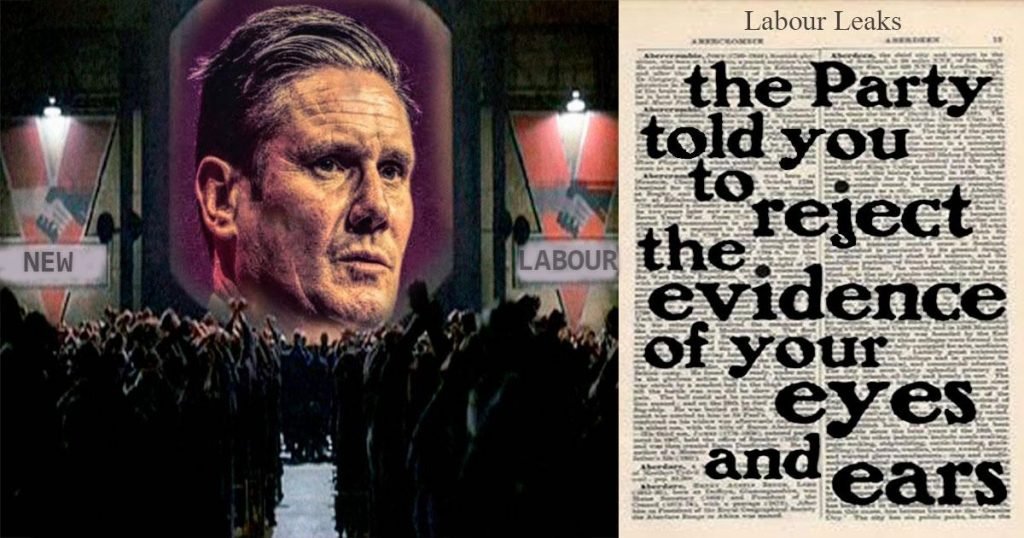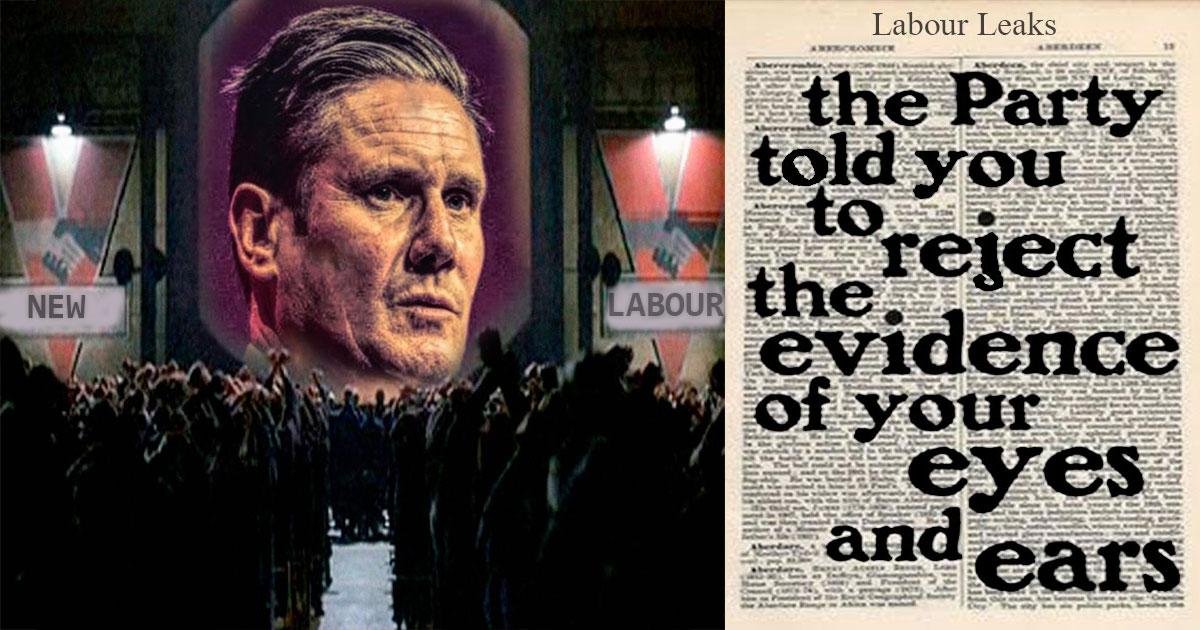 For many, this is also a very poor attempt at diverting attention away from the suppressed Forde inquiry that ultimately shows the darker side to the right-wing of the Labour party in their continued plotting to oust Jeremy Corbyn even when it meant losing a general election we did in 2017.
Beckett needed no help in putting the record straight.
Howard Beckett, one of Unite's assistant general secretaries who hopes to replace Len McCluskey as the union's general secretary, told Newsnight that the ideas outlined in the emails from Steve Price addressed to him were never followed.
Beckett said: "Steve made a proposal to me and I decided to go in a different direction.
"There was nothing wrong with the proposal that Steve made. The idea that Tom Watson is shocked by this is quite extraordinary.
But I decided to go in a different direction…So no the arrangement was never formalised with Steve."
Former Labour minister Dame Margaret Hodge has reported Unite to the police after Steve Price wrote in one of his emails that it had been agreed he would be paid via a third party. Trade unions have to declare spending on political matters.
Howard Beckett dismissed the police complaint by Margaret Hodge as "laughable" and "risible".
"Margaret Hodge is making a political stunt. She's obviously doing it because of the fact that there is a Unite general secretary election. She opposes my candidature, she supports someone else in the race."
Support Labour Heartlands
Help Us Sustain Ad-Free Journalism
Sorry, I Need To Put Out the Begging Bowl
Independent Journalism Needs You
Our unwavering dedication is to provide you with unbiased news, diverse perspectives, and insightful opinions. We're on a mission to ensure that those in positions of power are held accountable for their actions, but we can't do it alone. Labour Heartlands is primarily funded by me, Paul Knaggs, and by the generous contributions of readers like you. Your donations keep us going and help us uphold the principles of independent journalism. Join us in our quest for truth, transparency, and accountability – donate today and be a part of our mission!
Like everyone else, we're facing challenges, and we need your help to stay online and continue providing crucial journalism. Every contribution, no matter how small, goes a long way in helping us thrive. By becoming one of our donors, you become a vital part of our mission to uncover the truth and uphold the values of democracy.
While we maintain our independence from political affiliations, we stand united against corruption, injustice, and the erosion of free speech, truth and democracy. We believe in the power of accurate information in a democracy, and we consider facts non-negotiable.
Your support, no matter the amount, can make a significant impact. Together, we can make a difference and continue our journey toward a more informed and just society.
Thank you for supporting Labour Heartlands
Just click the donate button below