President Emmanuel Macron said on Wednesday it was "legitimate" to pay tribute to Marshal Philippe Petain, who led the French army to victory in World War One's Battle of Verdun but decades later collaborated with Nazi Germany during World War Two.
With the country poised to fall to German forces in the second world war, Pétain was appointed prime minister of France. His administration, based in the unoccupied part of the country known as Vichy France.
The French Vichy turned back the clock on emancipate Jews and collaborated with the Nazis and their deportation and extermination of the Jews.
French background
After the 1789 Revolution, France was the first European country to emancipate Jews, and despite periodic resurgences of anti-Semitism the country had Europe's second biggest Jewish community – 330,000 – by 1939. About half were recent refugees from elsewhere in Europe, convinced that they would be protected by France's commitments on political and religious asylum.
By the turn of the century, however, anti-Semitism was being encouraged by the anti-republican movement Action Francaise, which had a strong following in the Catholic Church, as well as in the army, civil service and the judiciary. The movement supported extremists who believed that Jews could never integrate into a Christian country and were potential traitors.
… fears … France was on the verge of a Bolshevik revolution …
A virulent racist campaign intensified in 1936, when the Socialist Popular Front government was led by a Jewish prime minister, Léon Blum. His appointment added to the fears of those convinced that France was on the verge of a Bolshevik revolution, aided by Jews. These fears intensified, and dominated the French administration during the years of World War Two.
The lightning defeat of the French army by the Germans in June 1940 brought down the democratic Third Republic, which was replaced by a French state, headed by 84-year-old Maréchal Philippe Pétain, who had fought in World War One. He set up his capital at Vichy, a spa in the Auvergne. The Germans had divided France into occupied and non-occupied zones, leaving Pétain's administration in charge of about two-fifths of the country – including the cities of Lyon and Marseille.
Jewish Statute
Despite autonomy from German policies, Pétain brought in legislation setting up a Jewish Statute in October 1940. By then about 150,000 Jews had crossed what was known as the Demarcation Line to seek protection from Vichy in the south – only to find they were subjected to fierce discrimination along lines practised by the Germans in the north.
… 3,000 died of poor treatment …
Jews were eventually banned from the professions, show business, teaching, the civil service and journalism. After an intense propaganda campaign, Jewish businesses were 'aryanised' by Vichy's Commission for Jewish Affairs and their property was confiscated. More than 40,000 refugee Jews were held in concentration camps under French control, and 3,000 died of poor treatment during the winters of 1940 and 1941. The writer Arthur Koestler, who was held at Le Vernet near the Spanish frontier, said conditions were worse than in the notorious German camp, Dachau.
During 1941 anti-Semitic legislation, applicable in both zones, was tightened. French police carried out the first mass arrests in Paris in May 1941 when 3,747 men were interned. Two more sweeps took place before the first deportation train provided by French state railways left for Germany under French guard on 12 March 1942.
The July 1942 Vel'd'hiv Round-Up
In July 1942, the French police, under the orders of René Bousquet and his second in Paris, Jean Leguay, organised, along with 'responsibles' from the SNCF train company, the Vel'd'hiv raid which took place on July 16 and 17 July. The police arrested 12,884 Jews — including 4,051 children which the Gestapo had not asked for — 5,082 women and 3,031 men, all sent to Drancy. By its own, this action represented more than a quarter of the 42,000 French Jews sent to Auschwitz in 1942, of which only 811 would come back after the end of the war. In 1995, president Jacques Chirac recognised the responsibility of the French state for this raid.
In total, the Vichy government helped in the deportation of 76,000 Jews, although this number varies depending on the account, to German extermination camps; only 2,500 survived the war
On 16 July 1942, French police arrested 12,884 Jews, including 4,501 children and 5,802 women, in Paris during what became known as La Grande Rafle ('the big round-up'). Most were temporarily interned in a sports stadium, in conditions witnessed by a Paris lawyer, Georges Wellers.
'All those wretched people lived five horrifying days in the enormous interior filled with deafening noise … among the screams and cries of people who had gone mad, or the injured who tried to kill themselves', he recalled. Within days, detainees were being sent to Germany in cattle-wagons, and some became the first Jews to die in the gas chambers at Auschwitz.
Vichy crimes
German troops parade down the Champs D'Elysee in Paris, 1940  ©Many historians consider that an even worse crime was committed in Vichy-controlled southern France, where the Germans had no say. In August 1942, gendarmes were sent to hunt down foreign refugees. Families were seized in their houses or captured after manhunts across the countryside. About 11,000 Jews were transported to Drancy in the Paris suburbs, the main transit centre for Auschwitz. Children as young as three were separated from their mothers – gendarmes used batons and hoses – before being sent to Germany under French guard, after weeks of maltreatment.
During 1942, officials sent 41,951 Jews to Germany, although the deportations came to a temporary halt when some religious leaders warned Vichy against possible public reaction. Afterwards, arrests were carried out more discreetly. In 1943 and 1944, the regime deported 31,899 people – the last train left in August 1944, as Allied troops entered Paris. Out of the total of 75,721 deportees, contained in a register drawn up by a Jewish organisation, fewer than 2,000 survived.
After the war..
After the war, Pétain was sentenced to death for treason, though President Charles de Gaulle, a longtime admirer of Pétain, reduced the punishment to life in prison.
"It is shocking that France can pay tribute to a man deemed unworthy of being French in a trial held in the name of the people," said Francis Kalifat, the president of Crif, the body that represents France's 400,000 Jews.
Jean-Luc Melenchon, the head of the hard-left France Insoumise (France Unbowed) party, wrote on Twitter: "Marshal Joffre was the military victor of the 1914-18 war. Pétain was a traitor and an antisemite. His crimes and his betrayal cannot be erased from history. Macron, this time, you've gone too far."
Pétain died in prison in 1951 aged 95.
Macron's plan to honour Petain alongside seven other French marshals who directed military campaigns during World War One, which ended 100 years ago on Nov. 11, has unleashed criticism from Jewish groups, political opponents and on social media.
In the eastern town of Charleville-Mezieres that once lay on the front line between French and German troops. Macron said "I consider it entirely legitimate that we pay homage to the marshals who led our army to victory."
Jean-Luc Melenchon, the head of the left France Insoumise (France Unbowed) party, wrote on Twitter: "Marshal Joffre was the military victor of the 1914-18 war.
Pétain was a traitor and an antisemite. His crimes and his betrayal cannot be erased from history. Macron, this time, you've gone too far."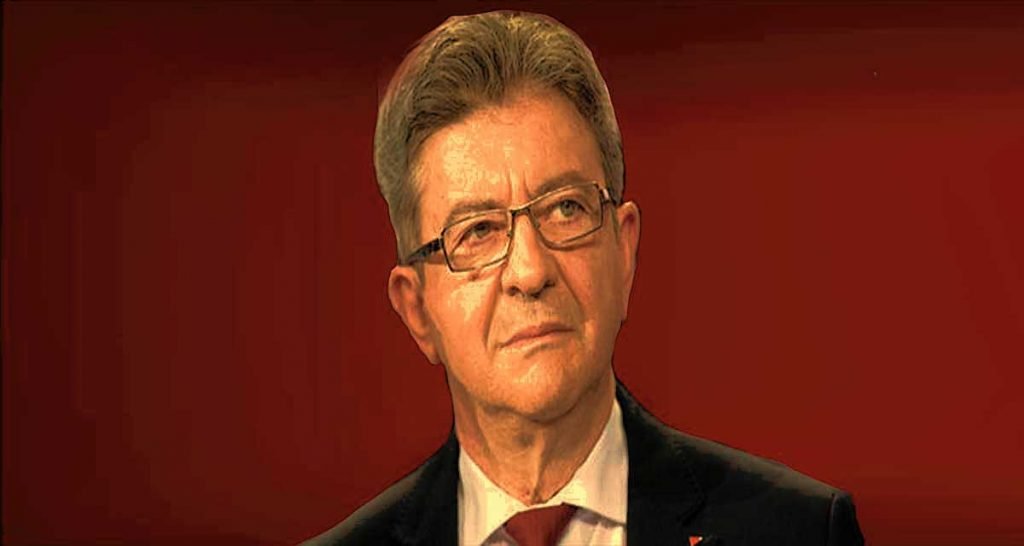 Jean-Luc Melenchon, the head of the left France Insoumise. French socialist Party. 
French Nazi Collaborators Are Tried & Executed | War Archives
Support Labour Heartlands
PLEASE HELP US KEEP GOING AD-FREE
This is a "Pay as You Feel" website.
Hey there! Thanks for stopping by. If you've enjoyed reading the articles on Labour Heartlands so far, We would be incredibly grateful if you could consider making a small donation. Labour Heathlands is not your typical news outlet. We are not here to simply regurgitate the daily news cycle, that's for the rest of them. Our focus is on delving deeper, uncovering the untold stories and shedding light on the issues that the mainstream media chooses to ignore.
Our unwavering commitment to journalistic integrity means that we are not influenced by any external forces. We are not beholden to PR companies, advertisers or press barons, and we refuse to let anyone dictate what we report on. Our editorial independence is sacrosanct, and our only allegiance is to the truth.
While we do not align ourselves with any particular political party, we stand firmly against corruption, injustice and the erosion of truth and the rule of law. We believe that accurate information is the lifeblood of a democracy and that facts are not up for debate.
Once again, thank you for your support – We truly couldn't do this without you!
PLEASE HELP US KEEP GOING AD-FREE