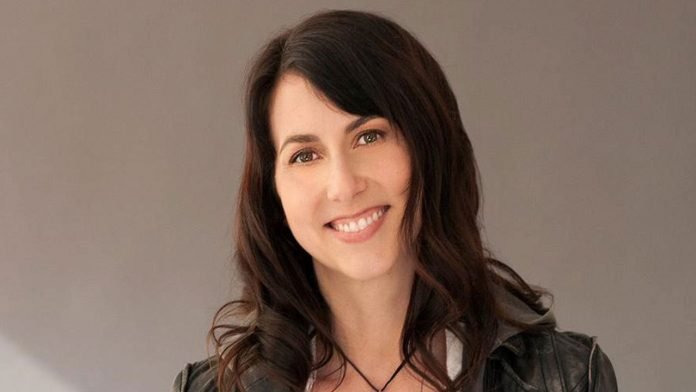 This year MacKenzie Scott has made a sizable contribution giving a chunk of change back to the people in donations.
Last year MacKenzie Scott surprised the world by announcing she had made $1.7 billion that's just over £1.5 billion in donations to 116 nonprofit organisations. They were selected for the transformative work they were doing and to support leaders driving change in a variety of issues. Scott is the richest woman in America, with a net worth of about $62 billion.
Her donations are noteworthy for many reasons, including that about one-third of them support racial equity, and many grants embrace movement building, advance democracy, and support collaboration.
MacKenzie Scott, the billionaire philanthropist and ex-wife of Amazon CEO Jeff Bezos, announced Tuesday she has given back another $2.7 billion that's just under £2 billion in real English pounds to hundreds of organisations tackling a variety of causes.
In a blog post, Scott said she donated to 286 "high-impact organizations" focused on a variety of causes, ranging from the arts and racial justice to higher education and combating domestic violence. The announcement marks Scott's first donation since she remarried, to Dan Jewett, a Seattle science teacher, earlier this year.
Its worth reading what MacKenzie Scott wrote in her Blog as she announced her massively generous donations.
Seeding by Ceding

Sitting down to write this post, I felt stuck. I want to de-emphasize privileged voices and cede focus to others, yet I know some media stories will focus on wealth. The headline I would wish for this post is "286 Teams Empowering Voices the World Needs to Hear."
People struggling against inequities deserve center stage in stories about change they are creating. This is equally — perhaps especially — true when their work is funded by wealth. Any wealth is a product of a collective effort that included them. The social structures that inflate wealth present obstacles to them. And despite those obstacles, they are providing solutions that benefit us all.
Putting large donors at the center of stories on social progress is a distortion of their role. Me, Dan, a constellation of researchers and administrators and advisors — we are all attempting to give away a fortune that was enabled by systems in need of change. In this effort, we are governed by a humbling belief that it would be better if disproportionate wealth were not concentrated in a small number of hands, and that the solutions are best designed and implemented by others. Though we still have a lot to learn about how to act on these beliefs without contradicting and subverting them, we can begin by acknowledging that people working to build power from within communities are the agents of change. Their service supports and empowers people who go on to support and empower others.
Because community-centered service is such a powerful catalyst and multiplier, we spent the first quarter of 2021 identifying and evaluating equity-oriented non-profit teams working in areas that have been neglected. The result was $2,739,000,000 in gifts to 286 high-impact organizations in categories and communities that have been historically underfunded and overlooked.
At the end of her article Scott list the full 286 recipients of her donations, all worthy causes all capable of making a difference to the working classes of all communities with this sort of funding behind them.
Scott has taken an unusual approach to philanthropy, previously saying she consulted her team on how to give away her fortune faster. Tuesday's announcement marks Scott's third donation in less than a year.
After today's 'give back' Scott has a net worth of more than $59 billion, according to the Bloomberg Billionaires Index. Scott became one of the world's wealthiest women following her divorce from Bezos in 2019, which left her with a 4% stake in Amazon. Her ex-husband is the wealthiest man in the world, according to the index.
Of course, when people are richer than a small to medium country, their wealth will always be talked about but for some, it seems, they want to tread that older path of philanthropy, the desire to promote the welfare of others, of "private initiatives, for the public good, focusing on quality of life".
Sometimes it's just nice to see the rich giving back.
Support Labour Heartlands
PLEASE HELP US KEEP GOING AD-FREE
This is a "Pay as You Feel" website.
Hey there! Thanks for stopping by. If you've enjoyed reading the articles on Labour Heartlands so far, We would be incredibly grateful if you could consider making a small donation. Labour Heathlands is not your typical news outlet. We are not here to simply regurgitate the daily news cycle, that's for the rest of them. Our focus is on delving deeper, uncovering the untold stories and shedding light on the issues that the mainstream media chooses to ignore.
Our unwavering commitment to journalistic integrity means that we are not influenced by any external forces. We are not beholden to PR companies, advertisers or press barons, and we refuse to let anyone dictate what we report on. Our editorial independence is sacrosanct, and our only allegiance is to the truth.
While we do not align ourselves with any particular political party, we stand firmly against corruption, injustice and the erosion of truth and the rule of law. We believe that accurate information is the lifeblood of a democracy and that facts are not up for debate.
Once again, thank you for your support – We truly couldn't do this without you!
PLEASE HELP US KEEP GOING AD-FREE