Local parties warned against speaking out against Panorama settlement, EHRC, IHRA
Labour's local chairs and secretaries were last night warned by the party centrally that their online meetings should not discuss a number of specified sensitive topics related to both the Party's Panorama out of court settlement and the adoption of the International Holocaust Remembrance Alliance (IHRA) definition of antisemitism.
The party's top official also explained that motions seeking to "undermine or contradict" the court statements by Labour in the Panorama libel case would "create a risk of further legal proceedings".
Against legal advice, Sir Keir Starmer made an out of court settlement, paying out out a six-figure sum said to be around £600,000 of union donations and members money while making an unreserved apology to the former staffers who appeared on the Panorama program
Sir Keir Starmer made the 'unreserved' apology for suggesting that the 'so-called whistleblowers' involved in last year's widely-criticised Panorama programme were not reliable, the apology comes after legal advice stated that the party had a strong defence. The former Director of Public Prosecutions ignored the legal advice and made a political (personal) decision to make the apology and fork out members money with over a six-figure payout to the so-called whistleblowers.
"We unreservedly withdraw all allegations of bad faith, malice and lying. We would like to apologise unreservedly for the distress, embarrassment and hurt caused by their publication."
The apology comes after the Party's lawyers said they were confident of winning the case brought against them, but Sir Keir Starmer was determined to issue the apology and agree a settlement said to be in six figures with the former staff.
But the decision attracted criticism from some within the party – including former leader Jeremy Corbyn and Unite general secretary Len McCluskey, who described it as a "misuse of Labour Party funds".
Party members have been angered since the revelations in April from the leaked report that appears to show Labour staffers and a catalogue of racist remarks along with what appears to show these Labour party officers working to against the Labour Party winning the 2017 election.
The Guardian reported that Labour's BAME staff network wrote to Starmer on the eve of the settlement to warn that he risked undermining the ongoing Forde Inquiry into the contentious leaked report.
The leaked report claimed that officials mishandled complaints in the party, for factional or competence reasons, and included alleged WhatsApp messages between the staffers displaying anti-Black racism.
Before the Forde Inquiry concludes, the EHRC report is expected to published. The document will be seeking to establish whether unlawful acts have been committed by Labour in relation to antisemitism.
Now Labour Party CLP's Labour's local chairs and secretaries have been warned not to accept motions from the floor that brings up the 'Panorama out of court settlement' or views on the subject. In a letter sent to all CLP secretaries & chairs
Members are angry that the staffers who received the out of court settlement and unreserved apology are the same staffers who are mentioned in the #LabourLeaks dossier. The Whatsapp messages in the Equality and Human Rights Commission (EHRC) report suggest that not only did these staffers make disgusting racist remarks about Black Labour MP's but also worked to lose the 2017 election.
This comes after the Guardian printed an article claiming the former staffers are now claiming the report contained misused private messages from their WhatsApp account.
The leaked 860-page report emerged in April, just after Keir Starmer became Labour leader, reigniting party splits by claiming that Corbyn's chances of success were scuppered by disgruntled party elements.
Authored anonymously in the final months of Corbyn's tenure, the report said opponents hampered his efforts to tackle antisemitism in the party and cited WhatsApp messages insulting Corbyn's allies. Some of the messages had apparent racist or sexist overtones, prompting outrage among the party's BAME members.
The Irony of these staffers claiming the messages were private is that these former staffers stand accused of creating a program that trawled through Labour Party members social media, the program hunting for keywords that would enable them to suspend or expel members, all done without any consideration for the member's privacy.
The report even goes as far as to say they created what they called a 'New Stasi' system, this had a tool that could scrape twitter accounts looking for left-wing members they could suspend or expel from the Labour Party
As well as Twitter, staff specifically scraped Facebook with what was called "new stasi system", that would record who were fans of particular pages and scrape Facebook comments from those pages.338 This was, again, specifically targeted at pages, such as "JeremyCorbyn4PM", "Momentum" and "Young Greens", that might catch people on the left saying anything remotely that they could use to remove the members from the Labour Party.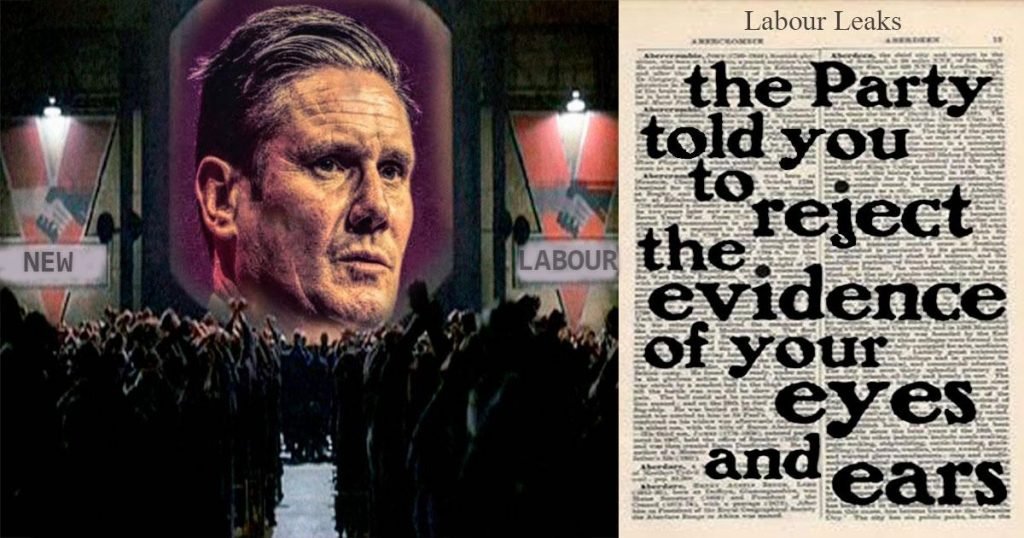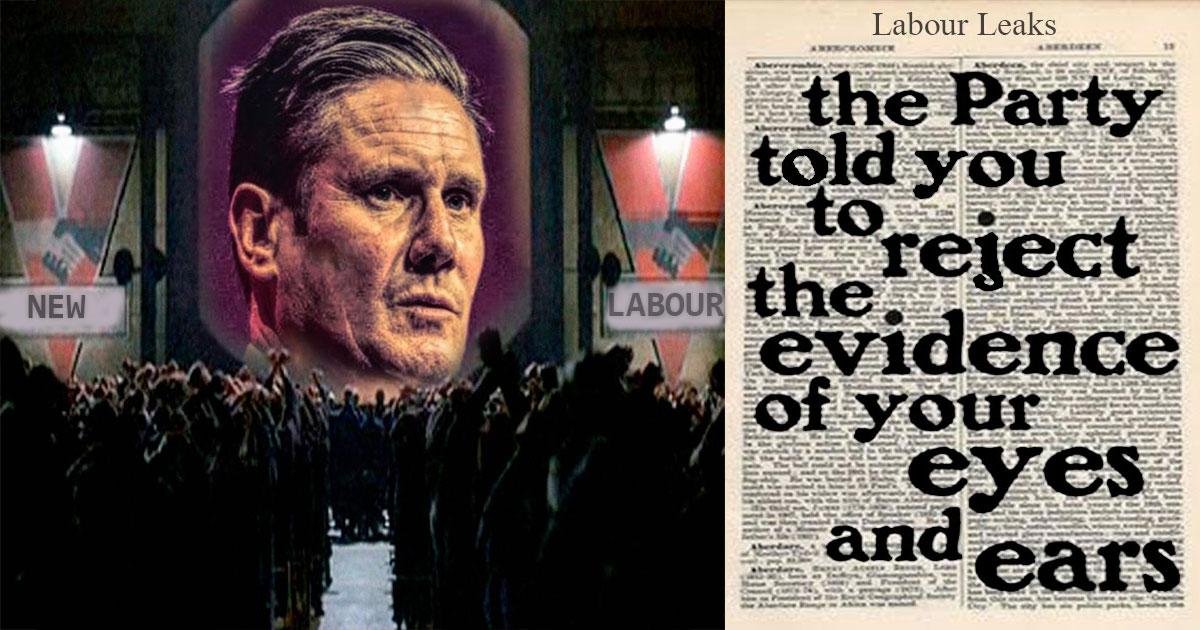 Members have also been warned not to discuss the International Holocaust Remembrance Alliance (IHRA) definition of antisemitism and its examples. It was widely publicised early this month Jeremy Corbyn's own constituency tabled a motion debating this highly controversial adoption of the definition of antisemitism that has seen the "expulsions of many good socialist comrades" over allegations of anti-Semitism, and claims they were "deeply unjust".
The IHRA adopted the non-legally binding working definition of anti-Semitism that was adopted by the Plenary in Bucharest on May 26, 2016, which states: "Anti-Semitism is a certain perception of Jews, which may be expressed as hatred toward Jews. Rhetorical and physical manifestations of anti-Semitism are directed toward Jewish or non-Jewish individuals and/or their property, toward Jewish community institutions and religious facilities." The agenda item also examined the "Ten Pledges" made to the Board of Deputies, one of many Jewish umbrella organisation in the UK.
Below is the full text of the email from David Evans.
FAO: CLP secretaries & chairs
As CLPs and branches are now able to meet online, I wanted to take this opportunity to update you on a few pertinent issues. This will ensure that the business your local party is conducting is appropriate, minimises any challenge to its decisions and does not leave the party – locally and nationally – or its officers open to potential legal liabilities. Apologies for the length of this email, but I hope you will agree it covers some very important issues.
NEC nominations – voting procedures
We have received a number of requests for further clarity on the voting systems that are to be used for the nomination of NEC candidates. Nominations should be made by secret ballot, not by a show of hands.
• Where a voting system is specified in your CLPs standing orders, this is the system that should be used to make your nominations;
• Where a voting system is not specified in your CLP standing orders, you should rely on previous custom and practice from your CLP.
We would usually expect that to be either multi-member First Past The Post ('Approval Voting' on Choice Voting) or Single Transferable Vote ('Electoral Reform Society 97 STV' on Choice Voting). CLPs should not be devising new voting systems of their own.
We advise that wherever possible nominations are taken by email in advance of the meeting to allow the ballot to be set up before the meeting. Any such email nominations would only be valid if the member making the nomination is in attendance at the subsequent meeting. Should there be fewer nominations than, or an equal number to, the total positions available, there is no need to progress to a ballot.
Panorama settlement
The Labour Party recently agreed a settlement with seven former members of staff who appeared on an edition of the BBC's Panorama programme, as well as with the journalist who hosted that programme. Those settlements included an unreserved apology and a withdrawal of the allegations previously made by the Party about those individuals. The withdrawal and apology are binding on the party and any motions which seek to undermine or contradict them will create a risk of further legal proceedings for both the national party and local parties. As such, motions relating to these settlements and the circumstances behind them are not competent business for discussion by local parties.
CLP officers have an important responsibility to ensure that they and other members conduct themselves in a respectful and comradely manner. We therefore take this opportunity to reiterate to local Labour Parties and officers that they should be aware of the potential liabilities to them should the allegations that have now been withdrawn by the national party be repeated.
Equality and Human Rights Commission (EHRC) report
On Monday 13 July 2020 the party announced that it had received the EHRC's draft report into allegations of antisemitism in the Labour Party. This draft report has been provided to the party by the EHRC on a confidential basis as part of its investigation.
When we are able to provide more information about the EHRC's report we will do so. Until that time speculation as to the contents of the report is not helpful. It is therefore not competent business for CLPs to discuss.
IHRA definition of antisemitism
We are aware that some CLPs and branches have had motions tabled to "repudiate" the International Holocaust Remembrance Alliance (IHRA) definition of antisemitism. The IHRA definition of antisemitism and its examples was properly adopted by the Labour Party in September 2018. CLPs and branches have no powers to overturn this decision. Furthermore, such motions undermine the Labour Party's ability to tackle racism. Any such motions are therefore not competent business for CLPs or branches.
As per the previous general secretary's instruction, any discussion about ongoing disciplinary cases remains prohibited.
Thanks,
David Evans
General Secretary
Support Labour Heartlands
Help Us Sustain Ad-Free Journalism
Sorry, I Need To Put Out the Begging Bowl
Independent Journalism Needs You
Our unwavering dedication is to provide you with unbiased news, diverse perspectives, and insightful opinions. We're on a mission to ensure that those in positions of power are held accountable for their actions, but we can't do it alone. Labour Heartlands is primarily funded by me, Paul Knaggs, and by the generous contributions of readers like you. Your donations keep us going and help us uphold the principles of independent journalism. Join us in our quest for truth, transparency, and accountability – donate today and be a part of our mission!
Like everyone else, we're facing challenges, and we need your help to stay online and continue providing crucial journalism. Every contribution, no matter how small, goes a long way in helping us thrive. By becoming one of our donors, you become a vital part of our mission to uncover the truth and uphold the values of democracy.
While we maintain our independence from political affiliations, we stand united against corruption, injustice, and the erosion of free speech, truth and democracy. We believe in the power of accurate information in a democracy, and we consider facts non-negotiable.
Your support, no matter the amount, can make a significant impact. Together, we can make a difference and continue our journey toward a more informed and just society.
Thank you for supporting Labour Heartlands
Just click the donate button below