Unmasking Keir Starmer: The Global Elite's Puppet in British Politics
Meet the new boss, same as the old boss, as the song has it— The authoritarians who grace, or disgrace, our world like Starmer represents more of the same – a sad testament to the establishment's intractable grip.
It's almost funny to watch the liberal enablers cheering a Trojan Horse into power. Keir Starmer's ascent parallels dictators rising amidst chaos to promise order under an iron fist. The familiar script of idealists enabling authoritarians risks playing out again under the guise of pragmatic centrism.
Throughout history, the working class endures the same betrayals by those we empower. Each generation must re-fight for liberties slowly stripped away once vigilance fades. The institutions meant to protect democracy are ultimately overtaken from within.
Today, that insider threat comes from Keir Starmer – another ambitious lawyer exploiting the liberal left before revealing his true colours. His ascent will enable a technocratic dystopia where working class people are reduced to dutiful subjects.
This political imposter dupes the left into cheering its own defeat. He mouths socialist rhetoric to gain power before introducing authoritarian policies curbing dissent. Freedoms will be chiselled away, always in the name of security or equality.
However, many recognise this manipulation. Starmer's role isn't to empower but to manage the masses for his globalist masters. Under his rule, unions will be rendered impotent, and social programs will wither. Education and healthcare will shift from rights to privileges. Britain will be shackled to the neoliberal order, serving the 1% who control production, communication, and subsistence – in essence, we become their subscribers tied to a monopolistic contract.
The liberal enablers of Starmer's ascent will reap complicity's bitter fruit through surveillance, heightened policing, and state indoctrination. But it will be too late – the neo-Stasi state will brook no opposition as his 'Rule of Lawers' entrenches its control. Starmer is a Trojan Horse for a new dark age of authoritarianism.
Authoritarianism in Disguise: Keir Starmer's Manipulative Ascent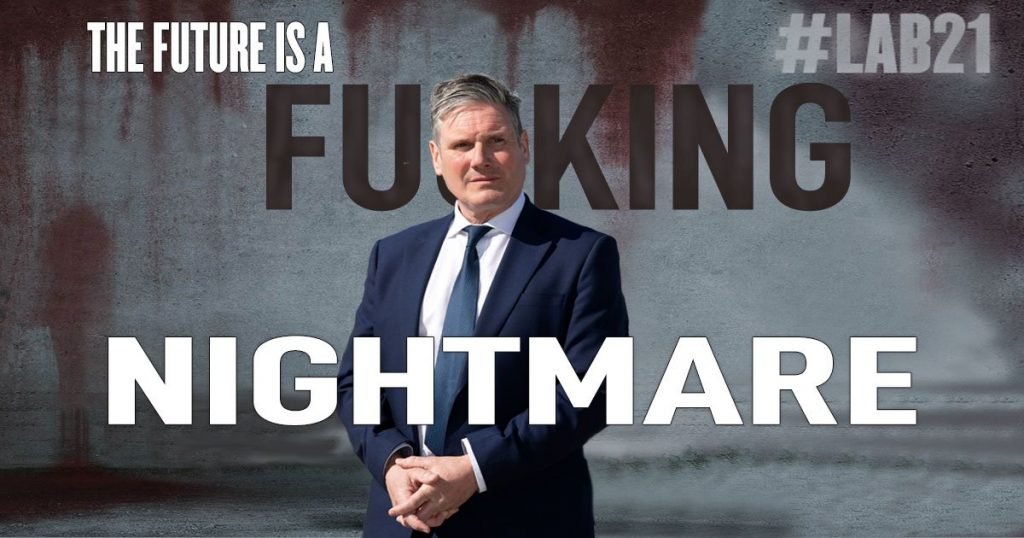 It's increasingly clear that Keir Starmer is merely playing a role in his leadership, patiently waiting for his anticipated coronation. He refrains from offering an alternative economic policy, instead reinforcing the failed neoliberal economics that have led to relentless cuts in vital services. Starmer's ascent seems assured as long as the public views him as the lesser of two evils. Consequently, he can remain passive, allowing the Tories to continue their failures, as they will.
However, such malleable men offer false hope to voters seeking substance. Starmer's lack of vision will render Labour no more than virtue-signalling technocrats administering austerity. For meaningful change, we must demand leaders who inspire through courageous conviction, not platitudes and doublespeak.
We can observe how Keir Starmer's political amnesia lays bare his lack of core beliefs. He doesn't bother to hide it or offer apologies. Much like a barrister handling each case individually, he moulds his positions to suit the moment. There's no ideological anchor, just advocacy on behalf of whichever client he serves and the views they project.
And make no mistake, that client is not the British people but the globalist elite. Starmer echoes progressive rhetoric while undermining working-class solidarity. His allies are the World Economic Forum and the Trilateral Commission — pillars of the neoliberal order.
Behind the scenes, he assures movers and shakers that the leftist threat is contained. But to voters, he promises a bold new vision while purging the progressive wing. Starmer wants power for power's sake, devoid of a greater purpose.
In this vacuum of convictions, all principle can be compromised. Starmer will assume whatever ideological guise advantages his career. Today's inconvenient pledges are tomorrow's forgotten history, consigned to the memory hole.
This lack of integrity exposes Starmer as a hollow opportunist. He treats leadership as just another case to be argued expediently, not a sacred trust. As political tides shift, his sails tack with them.
There's still time to unveil this Judas before our democracy falls victim to his careerism, as the puppet of the global elite. But we must strip away the carefully crafted illusions and judge him by his past actions, not empty promises. Awaken before this solicitor silences you, before he brings in the 'Rule of Lawyers'. Our children's futures hang in the balance.
Remember, never vote Tory, Red or Blue…
Support Labour Heartlands
Help Us Sustain Ad-Free Journalism
Sorry, I Need To Put Out the Begging Bowl
Independent Journalism Needs You
Our unwavering dedication is to provide you with unbiased news, diverse perspectives, and insightful opinions. We're on a mission to ensure that those in positions of power are held accountable for their actions, but we can't do it alone. Labour Heartlands is primarily funded by me, Paul Knaggs, and by the generous contributions of readers like you. Your donations keep us going and help us uphold the principles of independent journalism. Join us in our quest for truth, transparency, and accountability – donate today and be a part of our mission!
Like everyone else, we're facing challenges, and we need your help to stay online and continue providing crucial journalism. Every contribution, no matter how small, goes a long way in helping us thrive. By becoming one of our donors, you become a vital part of our mission to uncover the truth and uphold the values of democracy.
While we maintain our independence from political affiliations, we stand united against corruption, injustice, and the erosion of free speech, truth and democracy. We believe in the power of accurate information in a democracy, and we consider facts non-negotiable.
Your support, no matter the amount, can make a significant impact. Together, we can make a difference and continue our journey toward a more informed and just society.
Thank you for supporting Labour Heartlands
Just click the donate button below