Assange's Battle for Truth: The Ossietzky Prize of Courage
Julian Assange Awarded Ossietzky Prize for Exposing Abuses of Power.
Imprisoned WikiLeaks founder Julian Assange has been awarded the Ossietzky Prize by PEN Norway for his critical journalism exposing severe war crimes and human rights violations.
The annual prize honours those who have made significant contributions to freedom of expression, often at great personal cost. It is named after the German pacifist and journalist Carl von Ossietzky, who during the interwar years strongly warned against the rise of Nazism in Germany. It was Ossietzky who revealed that the German authorities were secretly carrying out military rearmament, in violation of the Treaty of Versailles. For this, the whistleblower Ossietzky was convicted of treason and later placed in a concentration camp, where he died in 1938.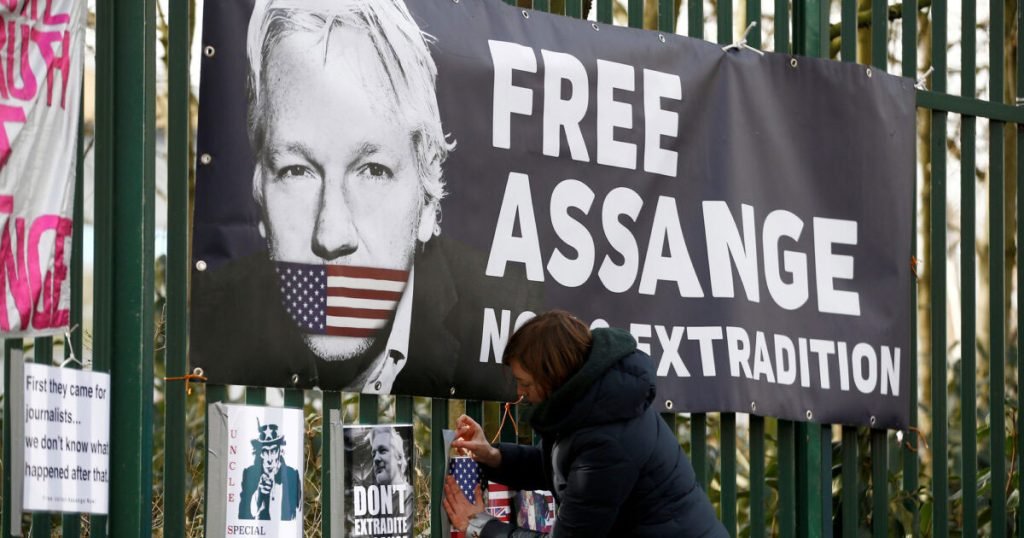 Assange earned the award for his publication of classified documents in 2010 that revealed extensive abuses and unlawful actions perpetrated by the US and its allies in Iraq, Afghanistan and Guantanamo Bay. These revelations informed public debates worldwide about the brutal exercising of power and provided a more accurate picture of gross violations of international law.
His whistleblowing journalism came at a heavy price. For the past five years, Assange has been imprisoned in Britain's Belmarsh prison under dire conditions, with limited contact with family and lawyers. His health has severely deteriorated.
The essence of investigative journalism is to systematically work to uncover truthful information, especially about reprehensible social conditions and abuse of power. According to US law/legislation, it is the publication itself that can provide grounds for prosecution/conviction under the Espionage Act, which also implies possible prosecution of the news media that disseminate leaked material.
Assange now faces potential lifetime imprisonment in the US under the Espionage Act for his publications. The indictment threatens press freedom globally by criminalising basic journalistic activity.
As the Ossietzky Prize jury declared, "The essence of investigative journalism is to systematically uncover truthful information about reprehensible conditions and the abuse of power." Citizens' right to such information is fundamental for democracy.
By honouring Assange, PEN Norway has spotlighted the urgent threats posed to freedom of expression by his prosecution. The prize recognizes Assange's exceptional contributions to transparency and accountability, despite great risks. He carries forward the legacy of Ossietzky and other courageous defenders of the public's right to know.
Julian Assange well deserves this prize named for an earlier unjustly jailed truth-teller. Both made huge sacrifices to inform citizens about abuses of state power. Democracy needs such dissenting voices, however inconvenient they may be to the powerful. We betray our values by persecuting those who expose the truth.
Support Labour Heartlands
Help Us Sustain Ad-Free Journalism
Sorry, I Need To Put Out the Begging Bowl
Independent Journalism Needs You
Our unwavering dedication is to provide you with unbiased news, diverse perspectives, and insightful opinions. We're on a mission to ensure that those in positions of power are held accountable for their actions, but we can't do it alone. Labour Heartlands is primarily funded by me, Paul Knaggs, and by the generous contributions of readers like you. Your donations keep us going and help us uphold the principles of independent journalism. Join us in our quest for truth, transparency, and accountability – donate today and be a part of our mission!
Like everyone else, we're facing challenges, and we need your help to stay online and continue providing crucial journalism. Every contribution, no matter how small, goes a long way in helping us thrive. By becoming one of our donors, you become a vital part of our mission to uncover the truth and uphold the values of democracy.
While we maintain our independence from political affiliations, we stand united against corruption, injustice, and the erosion of free speech, truth and democracy. We believe in the power of accurate information in a democracy, and we consider facts non-negotiable.
Your support, no matter the amount, can make a significant impact. Together, we can make a difference and continue our journey toward a more informed and just society.
Thank you for supporting Labour Heartlands
Just click the donate button below