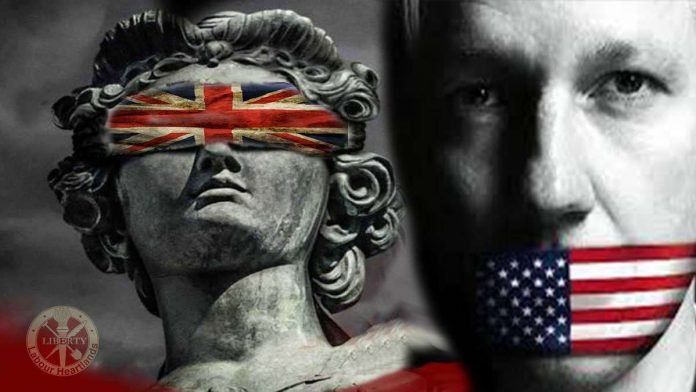 #Assange's rights are being trampled on this is a threat to all journalists.
Julian Assange has been denied permission to appeal against the UK High Court's decision in December 2021 to extradite him to the United States, the Supreme Court has confirmed.
On Monday, the UK's highest court said that senior judges had refused Assange's bid to challenge the decision as his application did not raise "an arguable point of law".
However, Assange's legal team previously said there were other parts of his appeal that had not yet been heard by the UK High Court.
Assange, 50, is wanted in America over an alleged conspiracy to obtain and disclose national defence information following WikiLeaks' publication of hundreds of thousands of leaked documents relating to the Afghanistan and Iraq wars.
The WikiLeaks founder's lawyers had sought to appeal against that decision at the Supreme Court, arguing it raises "serious and important" legal issues.
In January, Lord Burnett, sitting with Lord Justice Holroyde, refused permission for the appeal, adding that the decision of whether to hear the appeal was up to the Supreme Court.
In her January 2021 ruling blocking the extradition, Judge Baraitser found in favour of the US on all issues except Assange's mental health.
Assange has previously indicated that he wants to challenge the original judge's other findings.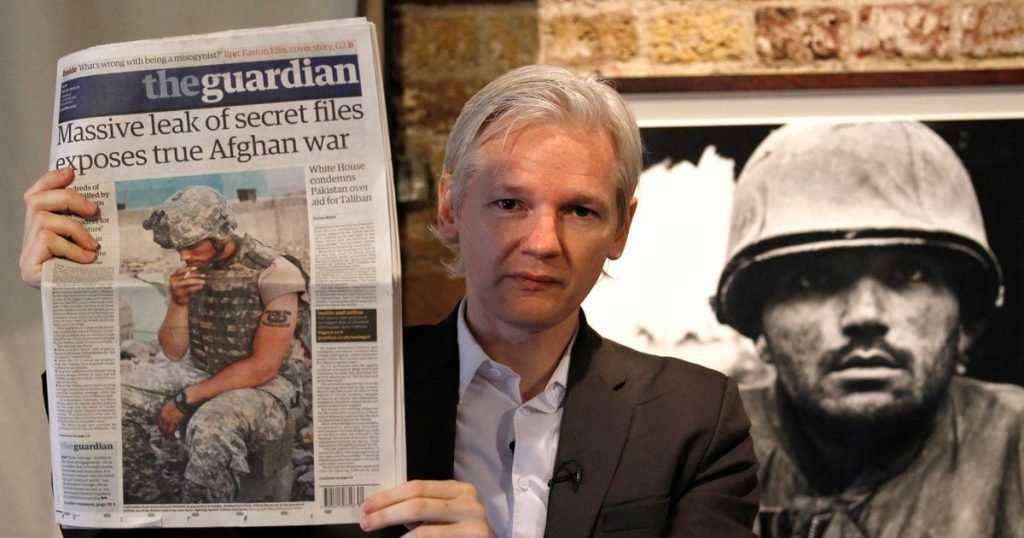 This is what state revenge looks like, this is how they stamp out free speech.
In July 2010, WikiLeaks, together with several media outlets, such as The Guardian, New York Times, published more than 90,000 US military documents related to the Wars.
These included previously unreported details about civilian deaths, friendly-fire casualties, US air raids, al-Qaeda's role in the country, and nations providing support to Afghan leaders and the Taliban.
Julian Assange is a truth-teller who has committed no crime but revealed government crimes and lies on a vast scale, he highlighted war crimes committed by US troops during the so-called war on terror, the Classified U.S. military video showing a 2007 attack by Apache helicopters that killed a dozen people in Baghdad, including two Reuters news staff, was a turning point showing the ugly face of war. For Hawks like Joe Biden, who has constantly pushed NATO and militarisation, there will no forgiveness for Assange.
Among the most notorious material published by WikiLeaks is the "Collateral Murder" video, released in 2010. It depicts the infamous 2007 episode in Baghdad where US Apache helicopter personnel are recorded enthusiastically slaughtering a dozen Iraqis on the ground, including two Reuters journalists – a fitting hint, perhaps, as to the existential perils of journalistic efforts to document the truth.
The footage of the July 2007 attack was made public in a move that angered the Pentagon, it had drawn up a report identifying the whistleblower website as a threat to national security. The US defence department was embarrassed when that confidential report appeared on the Wikileaks site alongside a slew of other military documents.
The release of the video from Baghdad also comes shortly after the US military admitted that its special forces attempted to cover up the killings of three Afghan women in a raid in February by digging the bullets out of their bodies.
In Assange's case, his crime is just that: telling the truth is in contravention of an official narrative of heroic, world-saving interventions by the US military.
UK Supreme Court refuses permission to appeal in the #Assange extradition case. What next…
"If #Assange is extradited, then journalists everywhere are going to have to look over their shoulders" @amnesty's Simon Crowther explains what today's Assange why it matters Why extraditing #JulianAssange would have massive & widespread implications #JulianAssange, #FreeAssange, #FreeAssangeNOW, #Assange, #AssangeCase
Assange's fight to stop his extradition to America has been relentless, recently he suffered a stroke. After the stroke, Julian Assange was left with a drooping right eyelid, memory problems and signs of neurological damage. The only hope Julian Assange has at this moment is the continued support of the people, our system is failing.
Support Labour Heartlands
Help Us Sustain Ad-Free Journalism
Welcome to the Heartlands of Independent Journalism
At Labour Heartlands, we are committed to delivering independent news, views, and opinions. Our mission is to hold those in power accountable, and we can't do it without your support. As a non-profit independent organisation, we rely on our donors to keep our journalism ad-free and impactful.
Like everyone else, we're facing challenges, and we need your help to stay online and continue providing crucial journalism. Every contribution, no matter how small, goes a long way in helping us thrive. By becoming one of our donors, you become a vital part of our mission to uncover the truth and uphold the values of democracy.
While we maintain our independence from political affiliations, we stand united against corruption, injustice, and the erosion of free speech, truth and democracy. We believe in the power of accurate information in a democracy, and we consider facts non-negotiable.
Your support, no matter the amount, can make a significant impact. Together, we can make a difference and continue our journey toward a more informed and just society.
Thank you for supporting Labour Heartlands
Just click the donate button below