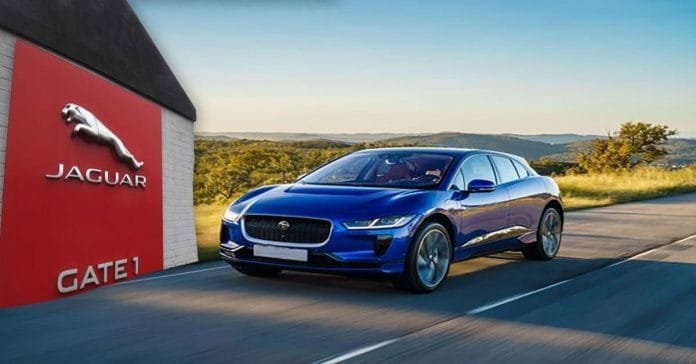 The new models will be build in the West Midlands, protecting the livelihoods of thousands of British car workers
Jaguar Land Rover is to build a range of electric cars in the UK, safeguarding thousands of jobs and delivering a huge boost to the industry after a series of setbacks in recent months.
Investment will be made at the firm's factory in Castle Bromwich, West Midlands, with other sites and supply companies benefitting from the development.
Jaguar Land Rover says the first electric vehicle to be produced at the Birmingham factory would be Jaguar's flagship saloon, the XJ.
An all-electric version of the Jaguar XJ sedan replacement will be the first new battery-powered vehicle, followed by others including a sports utility vehicle (SUV), it is believed.
"The future of mobility is electric and, as a visionary British company, we are committed to making our next generation of zero-emission vehicles in the UK," said Prof Ralf Speth, JLR's chief executive.
"Given where it is in its product lifecycle it [JLR] has to make this decision. The capacity is at Castle Bromwich and there's research and development nearby as well, so they've basically run out of time on this decision," David Bailey, a professor of business economics at Birmingham Business School, told the BBC.
Batteries for the new electric XJ are expected to be made in Hams Hall, Warwickshire, while the electric motors will probably be manufactured at JLR's engine plant near Wolverhampton.
Support Labour Heartlands
This is a "Pay as You Feel" website. You can have access to all of our online work for free. However if you want to support what we do, you could make a small donation to help us keep writing and staying ad-free. The choice is entirely yours.
PLEASE HELP US KEEP GOING AD-FREE
HELP US GROW.
The future can be ours - but only if we work together to make it happen. We've been fighting to make the Labour Heartlands a better, more fairer and equal place for over two years now. With a dedicated team and the commitment from our generous supporters giving small regular donations each month, more if they can afford it, we're winning. But there is still so much to do. We're ambitious, but we can only continue to make positive change and shape our country if more of our supporters join us on this journey. If you believe in the issues we fight for please take action and join Labour Heartlands grassroots think-and-do-tank today. It will make all the difference. And then we can make all the difference for everyone.
Not funded by millionaires or advertisers.
Labour Heartlands funded by the people.