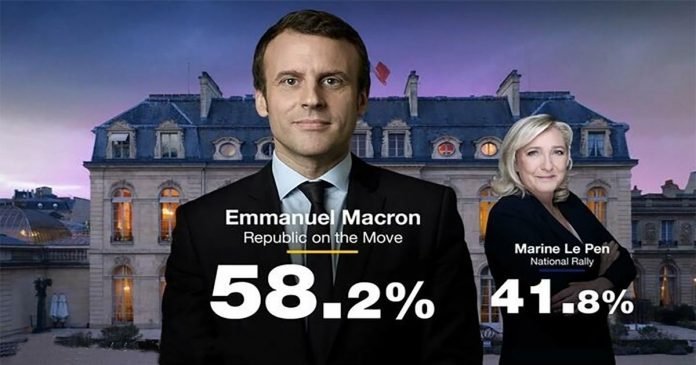 Macron elected for a second term as French president leads Le Pen 58.2%-41.8%
It's a divided France, the centre-right wins the far-right.
The centre-right Emmanuel Macron has been elected to a second term as French president on Sunday evening with 58.2% of the vote, according to an estimate from the Ipsos polling institute.
His far-right challenger Marine Le Pen won 41.8% of the vote in an election that saw the country's highest abstention rate in 50 years. Follow our live blog for all the latest news and reactions.
Eric Zemmour, Le Pen's far-right rival in the first round, observes that this is "the eighth time that defeat strikes the Le Pen name" but says it is "not inevitable" that the forces of nationalism lose every election.
He says his movement will be at the forefront of the fight, but urges a "grand union" of the patriotic right ahead of the parliamentary elections.
"Two major blocs are organising, the radical left and the centre, and the nationalist bloc must also unite. Our responsibility is immense. It is indispensable. It is our duty." he said.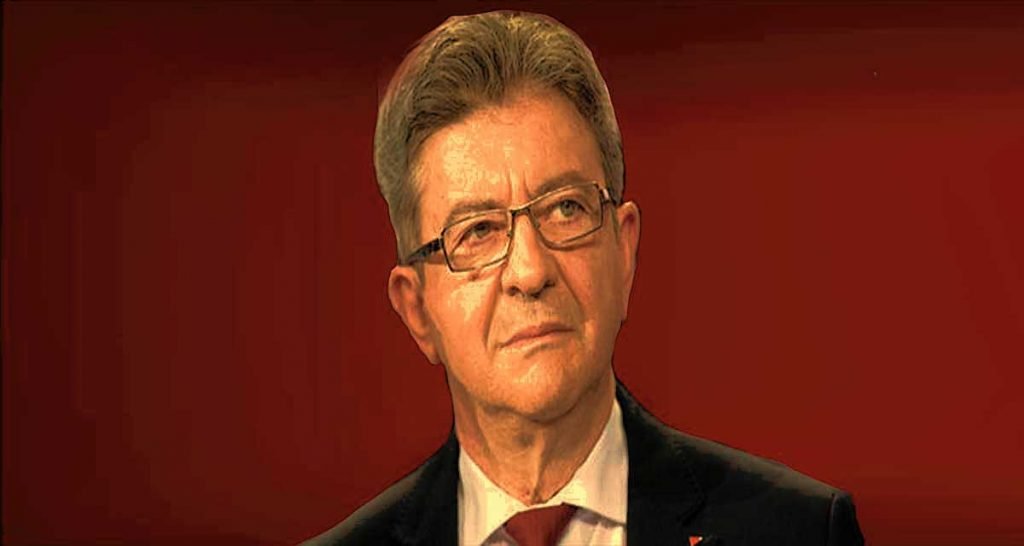 After coming third in the election, the left candidate Jean-Luc Mélenchon, who narrowly missed out on a place in Sunday's run-off duel, took to the stage with his take on the run-off results. He calls Le Pen's loss "very good news for the unity of our people"."The third round of the election starts tonight," the La France Insoumise (France Unbowed) leader says, beginning his pitch in earnest for a leftist majority in June 12 and 19 legislative elections to counterbalance Macron's presidency saying: "You can defeat Monsieur Macron and choose another path". Mélenchon, who is continuing the fight to become France's next prime minister after those elections atop a leftist "New Popular Union" that he says "must be broadened".
Support Labour Heartlands
PLEASE HELP US KEEP GOING AD-FREE
HELP US GROW.
This is a "Pay as You Feel" website.
This blog has no source of state, corporate or institutional finance whatsoever. It runs entirely on voluntary subscriptions from its readers – many of whom do not necessarily agree with every article, but welcome the alternative voice, insider information and debate.
You can have access to all of our online work for free. However if you want to support what we do, you could make a small donation to help us keep writing and staying ad-free. The choice is entirely yours.