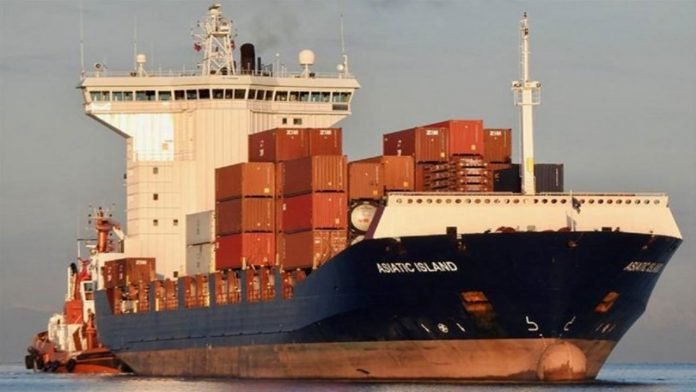 After discovering that a shipment of arms destined for Israel was arriving in Italy's ports, workers from the USB (Unione Sindacale di Base) refused to load the ship in support of the Palestinians fighting for their lives against Israeli occupation.
Autonomous Collective of Port Workers of Genoa and the WeaponWatch association, organised in L'Unione Sindacale di Base, learning that the ship was filled with weapons and explosives bound for the Israeli dock of Ashdod.
They stated these weapons and explosives would be used to kill Palestinians, who have already been hit by a brutal Israeli military offensive that has murdered hundreds of victims, including many children. The union announced shortly after that it would not allow this or any other maritime shipments of armaments to set sail for Israel.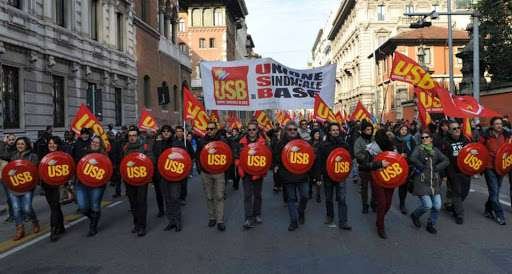 The statement from the USB read:
The Port of Livorno is not complicit in the massacre against the Palestinian population: no to the transit of the weapons ship in our port
This afternoon the Asiatic Island ship will arrive in the port of Livorno. Thanks to the report of the Autonomous Port Workers Collective of Genoa and the WeaponWhath association, we know that inside there are containers loaded with weapons and explosives headed for the Israeli port of Ashdod. Weapons and explosives that will be used to kill the Palestinian population already hit by a severe attack this very night which caused hundreds of victims among the civilian population, including many children.
We do not yet know if containers of weapons and explosives will also be loaded in our port but it certainly would not be the first time this happens. Through unionized dock workers we are trying to gather information to that effect. Just yesterday we received a report about the presence, at the Molo Italia, of dozens of armored military vehicles ready to be boarded.
In addition to the issue of war, there is also an objective security problem for the workers and the population. In this sense, we have sent urgent reports to the Port Authority, the Harbor Master's Office and the Occupational Medicine ASL so that they can immediately carry out the appropriate checks.
The Basic Union Union will also be in the streets tomorrow in Livorno in solidarity with the Palestinian population and to demand an immediate stop to the bombing of Gaza and a stop to the "expropriation" of Palestinian homes that have been living under military occupation for years.
At the same time, we launched an awareness campaign with Livorno port workers so that the courageous example that comes from the Port of Genoa can also be re-proposed on our territory. Work is important, especially in these times, but this cannot make us close our eyes, or worse still, make us complicit in the continuing massacres of the civilian population.
Basic Union of Trade Union Sec. Port
Livorno May 14, 2021
"No to the arms ship in our port"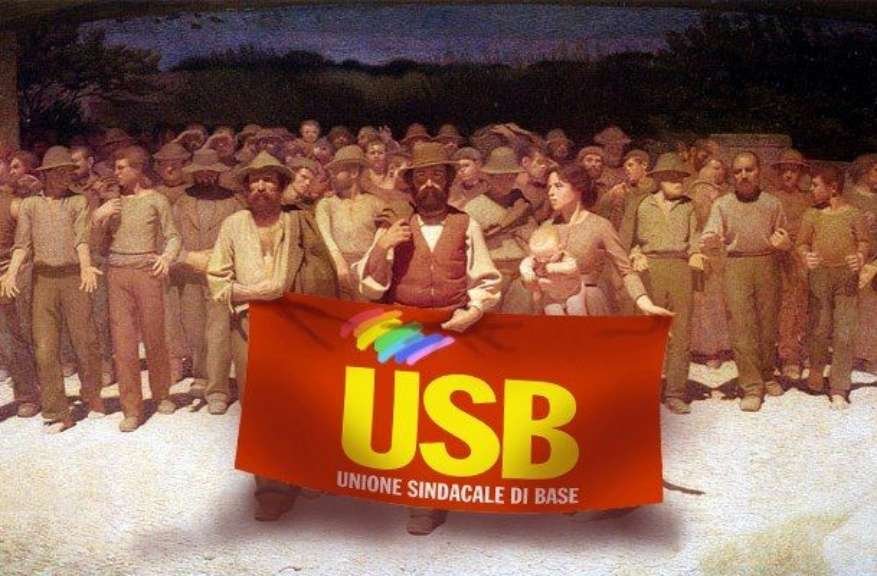 Who are the USB
The USB (Unione Sindacale di Base) is a union born in 2010 from a merger between a number of different base unions, some from the CUB. The USB also has a regular national structure with some full-time staff and around 250,000 members.
It's especially active in the public sector and in some particular important struggles, such as the struggle for the right to housing (through the tenants' union ASIA USB) and for migrants' rights.
It also gives great importance to the provision of services such as legal advice and migrant support drop-ins. LINK
Support Labour Heartlands
Help Us Sustain Ad-Free Journalism
Sorry, I Need To Put Out the Begging Bowl
Independent Journalism Needs You
Our unwavering dedication is to provide you with unbiased news, diverse perspectives, and insightful opinions. We're on a mission to ensure that those in positions of power are held accountable for their actions, but we can't do it alone. Labour Heartlands is primarily funded by me, Paul Knaggs, and by the generous contributions of readers like you. Your donations keep us going and help us uphold the principles of independent journalism. Join us in our quest for truth, transparency, and accountability – donate today and be a part of our mission!
Like everyone else, we're facing challenges, and we need your help to stay online and continue providing crucial journalism. Every contribution, no matter how small, goes a long way in helping us thrive. By becoming one of our donors, you become a vital part of our mission to uncover the truth and uphold the values of democracy.
While we maintain our independence from political affiliations, we stand united against corruption, injustice, and the erosion of free speech, truth and democracy. We believe in the power of accurate information in a democracy, and we consider facts non-negotiable.
Your support, no matter the amount, can make a significant impact. Together, we can make a difference and continue our journey toward a more informed and just society.
Thank you for supporting Labour Heartlands
Just click the donate button below