Hypocrite Sajid Javid defended Boris Johnson but calls out Starkey on racist comments.
Dr David Starkey the TV historian, 75, declared slavery cannot be considered genocide because "so many damn blacks" survived in an online interview with conservative commentator Darren Grimes.
University's and other institutes have been quick to dissociate themselves with Starkey.
Fitzwilliam College, at Cambridge University, has announced it has "accepted the resignation of historian David Starkey from his honorary fellowship with immediate effect".
The college said: "Our student and academic bodies are diverse and welcoming to all. We do not tolerate racism."
The Mary Rose Trust said it was "appalled" by Starkey's comments, adding on Thursday evening they had accepted his resignation.
His comments were described as "indefensible" by Cambridge University's Fitzwilliam College, where Starkey holds an honorary fellowship, and prompted a review.
They have now confirmed Dr David Starkey has stepped down from the position with immediate effect.
His comments on slavery were criticised on Thursday for being racist.
Uncut : Dr David Starkey: Black Lives Matter Aims To Delegitimate British History
The show's host tweeted on Thursday: "I reject in the strongest possible terms what Dr Starkey said in that clip and so very wish I'd caught it at the time. I am still learning the ropes, I will be much more alert to challenging this kind of thing in future."
In it, Starkey said: "Slavery was not genocide otherwise there wouldn't be so many damn blacks in Africa or Britain would there? An awful lot of them survived."
He also claimed that the Black Lives Matter protests, following the death of George Floyd, had been characterised by "violence" and "victimhood".
He described cancel culture and the pulling down of statues as "deranged".
Those things still ring true. I reject in the strongest possible terms what Dr Starkey said in that clip and so very wish I'd caught it at the time. I am still learning the ropes, I will be much more alert to challenging this kind of thing in future. Thank you for the emails.

— Darren Grimes (@darrengrimes_) July 2, 2020
The academic went on to discuss the links between slavery and the British Empire.
Starkey said: "As for the idea that slavery is this kind of terrible disease that dare not speak its name, it only dare not speak its name, Darren, because we settled it nearly 200 years ago."
"We don't normally go on about the fact that Roman Catholics once upon a time didn't have the vote and weren't allowed to have their own churches because we had Catholic emancipation."
Starkey's comments were heavily criticised by several social media users.
It's not the first time Starkey has been involved in a public race row.
In 2011, the BBC received nearly 700 complaints about Starkey's claim that "whites have become black", during a Newsnight discussion about riots in the UK.
The language of colonialism is the language of racism
It is quite clear that remarks made by Starkey should and must be rebuked, it seems the 75-year-old is a living relic from these colonial times that he talks and writes so much about. In the same light, it is ironic that Sajid Javid as the gall to criticise Starkey when his own boss Boris Johnson attitude and remarks also reflect the long-dead spirit of our colonial past.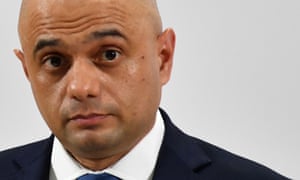 Writing on Twitter, former chancellor Sajid Javid said: "David Starkey's racist comments are a reminder of the appalling views that still exist."
Ironically Sajid Javid defended Boris Johnson over controversial remarks about Muslim women despite previously claiming no "serious politician" should use such inflammatory language.
The then chancellor said Mr Johnson had given a "perfectly valid explanation" over why he compared women wearing the Muslim niqab to "letterboxes" and "bank robbers" in a newspaper article last year.
Mr Javid said "That particular article, the prime minister has explained what was the purpose of his article and how he was actually trying to defend the rights of women, in that case, to wear what they like.
"I think articles like that are best read in their entirety so people can understand the point being made rather than picking out certain words."
Mr Javid, who is of Pakistani Muslim heritage, also denied that the Tory leadership had ever faced accusations of Islamophobia – only hours after the Muslim Council of Britain said the Conservatives had a "blind spot" to anti-Muslim hate.
Pressed a third time on the same question, after being told that Islamophobic incidents rose by 375% in the week after Johnson's column according to the monitoring group Tell Mama, Javid again refused to directly answer.
He said: "All politicians will choose their own words when they're explaining whatever is the point they're trying to get across.
A spokesperson said: "As a faith community, we commonly are threatened by Islamophobia. This an issue that is particularly acute in the Conservative Party who have approached Islamophobia with denial, dismissal and deceit.
"It is abundantly clear to many Muslims that the Conservative Party tolerate Islamophobia, allow it to fester in society, and fail to put in place the measures necessary to root out this type of racism.
"It is as if the Conservative Party has a blind spot for this type of racism."
Black Africans labeled 'piccaninnies' with 'watermelon smiles'
Writing in the Telegraph in 2002, Johnson referred to a visit to Africa by the then prime minister Tony Blair.
"What a relief it must be for Blair to get out of England. It is said that the Queen has come to love the Commonwealth, partly because it supplies her with regular cheering crowds of flag-waving piccaninnies," he wrote, referring to African people as having "watermelon smiles."
Confronted about the comment during his first campaign for London Mayor, Johnson claimed that the comments had been "taken out of context."
The problem with Africa is 'we are not in charge any more'
In a column written in 2002, Johnson wrote that British colonialism in Africa is "not a blot upon our conscience."
He added: "The problem is not that we were once in charge, but that we are not in charge any more."
Boris Johnson suggested that he understood the anger felt by black people in the UK about the country's history of slavery.
However, this is not an attitude that he took while the editor of the Spectator.
If you are condemning Starkey you must also clean out your own home and condemn Johnson. No matter the context the words where used they are still the words of division and racism. Words best left in that begone age, words that do nothing now but feed the haters.
Support Labour Heartlands
Help Us Sustain Ad-Free Journalism
Welcome to the Heartlands of Independent Journalism
At Labour Heartlands, we are committed to delivering independent news, views, and opinions. Our mission is to hold those in power accountable, and we can't do it without your support. As a non-profit independent organisation, we rely on our donors to keep our journalism ad-free and impactful.
Like everyone else, we're facing challenges, and we need your help to stay online and continue providing crucial journalism. Every contribution, no matter how small, goes a long way in helping us thrive. By becoming one of our donors, you become a vital part of our mission to uncover the truth and uphold the values of democracy.
While we maintain our independence from political affiliations, we stand united against corruption, injustice, and the erosion of free speech, truth and democracy. We believe in the power of accurate information in a democracy, and we consider facts non-negotiable.
Your support, no matter the amount, can make a significant impact. Together, we can make a difference and continue our journey toward a more informed and just society.
Thank you for supporting Labour Heartlands
Just click the donate button below