Greensill the company former prime minister David Cameron promoted has left investors and UK taxpayers facing huge losses.
Greensill Capital lent around $5bn (£3.6bn) to GFG Alliance – a group of companies controlled by the steel magnate Sanjeev Gupta.
GFG employs 35,000 people around the world, including more than 4,000 at steel mills in the UK.
It has also been revealed from Internal documents that Greensill Capital knew GFG was in financial trouble by the start of 2020 because it was unable to make payments on Greensill loans.
Documents obtained by BBC Panorama suggest David Cameron made about $10m (£7m) from Greensill Capital before the finance company finally collapsed.
The documents indicate the former prime minister received $4.5m after cashing in Greensill shares in 2019.
Greensill, which made its money by lending to businesses, went into administration in March, leaving investors facing billions in losses.
Mr Cameron's spokesman said his remuneration was a private matter.
Greensill collapsed after its insurer refused to renew cover for the loans it was making.
Before its collapse, Mr Cameron unsuccessfully tried to persuade ministers to invest taxpayers' money in Greensill loans.
He has since been cleared of breaking any lobbying rules, but MPs said the former prime minister showed a "significant lack of judgement".
The details about Mr Cameron's shares were revealed in a letter from Greensill Capital to the former prime minister.
According to the letter, Mr Cameron was going to be paid $4,569,851.60 (about £3.3m) after tax for a tranche of his Greensill shares.
Instead of stopping Greensill started digging deeper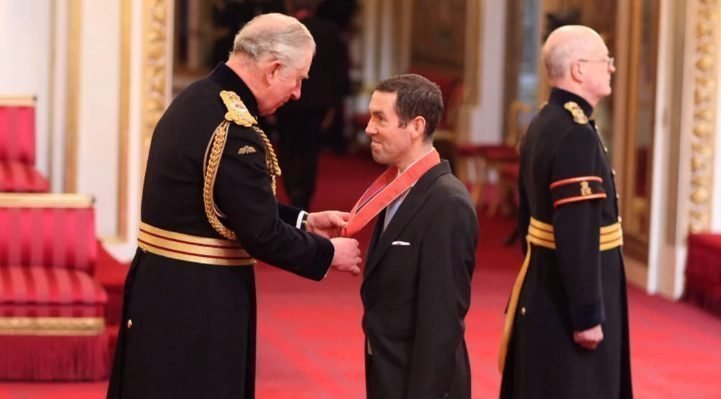 Instead of raising the alarm about GFG's inability to make loan payments, Greensill Capital looked for a new investor.
It turned to the UK government – and David Cameron was sent in to try to make it happen.
Mr Cameron sent 56 messages lobbying ministers and senior civil servants. He wanted the Bank of England to invest more than £10bn of taxpayers' money in Greensill's loans.
The Bank of England turned Greensill down, but in June 2020 Greensill was approved as a lender under a government scheme designed to get emergency cash to companies affected by the coronavirus pandemic.
The Coronavirus Large Business Interruption Loan (CLBIL) scheme run by the government-owned British Business Bank allowed Greensill to make loans backed by an 80% taxpayer guarantee.
Greensill was only supposed to lend a maximum of £50m to a single borrower or group of companies under the CLBIL scheme.
But Greensill Capital lent Mr Gupta's GFG Alliance £350m by making seven taxpayer-backed loans of £50m to seven of his companies.
Greensill also made an eighth loan of £50m to another company closely associated with Mr Gupta.
The companies have all failed to make repayments on the taxpayer-backed loans.
Public money will subsidise private loss
The government guarantee has been suspended while the loans are investigated – but that is being challenged and the taxpayer could still lose £320m.
Mr Gupta's company, GFG Alliance, and its financing arrangements with Greensill Capital, are now being investigated by the Serious Fraud Office.
GFG Alliance said it takes the investigation seriously and that all allegations of improper conduct are denied in the strongest terms.
The company said it has been working tirelessly to stabilise the businesses affected by the collapse of Greensill and deliver refinancing.
GFG said: "We remain fully committed to UK industry and to a solution that will enable GFG to repay creditors and create a sustainable future for its UK businesses."
Lex Greensill, the founder of Greensill Capital, said the government guarantee on the loans should not be withdrawn.
"Our access to any government-backed schemes with respect to funding our clients has always drawn upon robust advice from leading law firms to ensure Greensill complied with relevant rules," he said.
The Greensill Capital collapse has also hit Credit Suisse hard
Credit Suisse has repaid another $400 million to investors in its Greensill-linked supply chain finance funds, the Swiss bank said on Friday.
The collapse of the funds in March kicked off a tumultuous period for the bank, culminating with a multi-billion dollar loss related to investment fund Archegos, a raft of executive oustings and an impending strategic overhaul. read more
The payout, originally announced with the bank's second-quarter earnings last week, is the fourth distribution so far and takes the total amount returned to the investors to roughly $5.9 billion.
Together with cash that has already been distributed and cash remaining in the funds, the cash position is equivalent to approximately $6.6 billion or 66% of the funds' assets under management at the time of their suspension, the bank added.
Credit Suisse says its focus is on returning cash to investors and that 59% has been returned so far.
Panorama: David Cameron and the Missing Billions is on BBC One at 19:35 BST on Monday or later on iPlayer
Related articles:
Greensill-Cameron: The corporations don't have to lobby the government anymore. They are the government.
Rishi Sunak summoned to parliament to explain involvement Greensill-Cameron lobbying row
Dodgy Dave: Government to investigate David Cameron's Greensill lobbying
Dennis Skinner Was Right: Dodgy Dave's Greensill Collapse Splatters Tory Government, As Taxpayers Face Big Losses
Support Labour Heartlands
PLEASE HELP US KEEP GOING AD-FREE
HELP US GROW.
This is a "Pay as You Feel" website.
This blog has no source of state, corporate or institutional finance whatsoever. It runs entirely on voluntary subscriptions from its readers – many of whom do not necessarily agree with every article, but welcome the alternative voice, insider information and debate.
You can have access to all of our online work for free. However if you want to support what we do, you could make a small donation to help us keep writing and staying ad-free. The choice is entirely yours.