Food Price Inflation in the UK: Separating Fact from Fiction
As food prices in the UK soar to their highest levels in over 45 years, many mainstream media outlets and industry representatives have been quick to blame poor harvests, reduced availability, Brexit, and even a weakening pound. However, a closer look at the facts reveals a different story, one that challenges the dominant narratives and sheds light on the real reasons behind the astronomical prices that consumers are facing at the checkout and on their bills.
Contrary to popular claims, tomato production worldwide actually peaked soon after the bad harvests in North Africa due to freak weather conditions earlier this year, and by the end of March 2023, global tomato production had reached its second-highest output in history. This was largely driven by Ukraine, where processors were able to ship significant volumes of tomatoes, contradicting the notion of reduced availability and poor harvests.
Cheap Ukraine Graine and farm produce.
Moreover, recent developments in Ukraine have caused a surge in cheap grains and farm products being exported from the country, leading to bans on Ukrainian produce by countries like Poland and Hungary. This has caused a fallout with the European Commission, which has emphasized the need for coordinated decisions within the EU and questioned the legal basis of the bans.
Another commonly cited factor in rising food prices is the weakening pound due to Brexit. However, the pound has remained relatively stable against the Euro for the past three years and is even stronger compared to the dollar than the Euro, undermining the argument that the exchange rate is solely responsible for the price hikes.
EUR GBP – Historical Annual Data
Year
Average
Closing Price
Year Open
Year High
Year Low
Year Close
Annual
% Change
2023
0.88
0.89
0.90
0.87
0.88
-0.73%
2022
0.85
0.84
0.90
0.83
0.89
5.42%
2021
0.86
0.89
0.91
0.84
0.84
-5.75%
2020
0.89
0.85
0.94
0.83
0.89
5.47%
2019
0.88
0.90
0.94
0.83
0.85
-6.06%
2018
0.88
0.89
0.91
0.86
0.90
1.42%
2017
0.88
0.85
0.93
0.84
0.89
4.05%
2016
0.82
0.74
0.91
0.73
0.85
15.81%
2015
0.73
0.78
0.78
0.69
0.74
-5.07%
2014
0.81
0.83
0.84
0.78
0.78
-6.39%
2013
0.85
0.81
0.87
0.81
0.83
2.09%
2012
0.81
0.83
0.85
0.78
0.81
-2.45%
2011
0.87
0.86
0.90
0.83
0.83
-2.87%
2010
0.86
0.90
0.91
0.81
0.86
-3.25%
2009
0.89
0.96
0.96
0.84
0.89
-7.30%
2008
0.80
0.74
0.97
0.74
0.96
30.09%
2007
0.68
0.67
0.74
0.66
0.73
9.05%
2006
0.68
0.69
0.70
0.67
0.67
-1.95%
2005
0.68
0.71
0.71
0.66
0.69
-2.66%
2004
0.68
0.70
0.71
0.66
0.71
0.04%
2003
0.69
0.65
0.72
0.65
0.71
8.48%
2002
0.63
0.62
0.65
0.61
0.65
6.39%
2001
0.62
0.63
0.64
0.60
0.61
-3.07%
2000
0.61
0.63
0.64
0.57
0.63
0.90%
The claim that rising energy prices, fueled by the war in Ukraine and Europe's efforts to reduce dependence on Russian gas, are driving food price inflation is also challenged by the facts. In reality, the UK has only ever imported a small percentage of Russian gas, and the real reason behind energy price inflation, as well as food price inflation, is profiteering and greed.
In light of these facts, it becomes clear that the mainstream narratives blaming poor harvests, reduced availability, Brexit, and the weakening pound for the surge in food prices are not entirely accurate. While external factors may have some impact, other factors such as profiteering, greed, and trade policies also play a significant role. It is crucial for consumers to be aware of these complexities and question the dominant narratives in order to understand the true reasons behind rising food prices in the UK.
Greedflation: The real cause of souring food prices.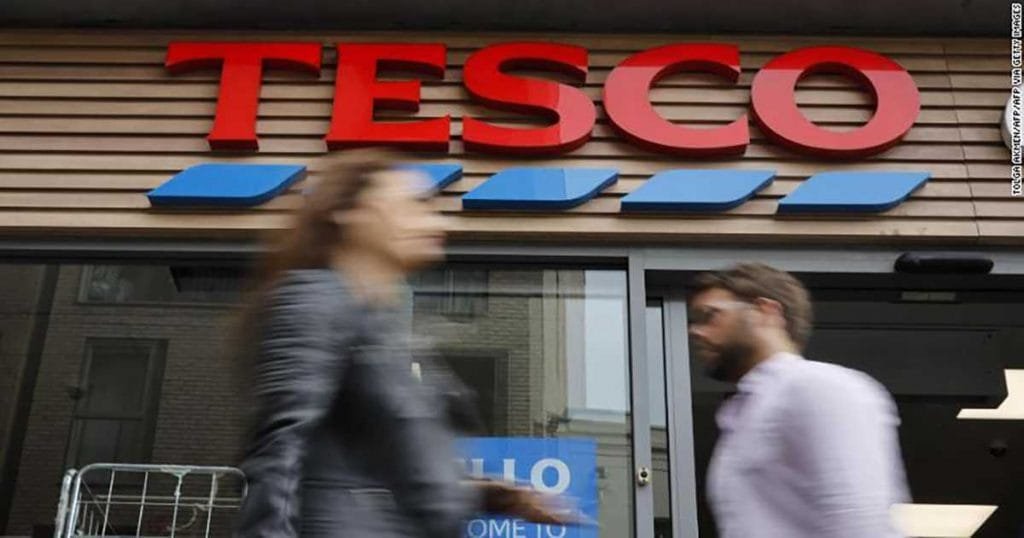 As the average price of food and non-alcoholic drinks in the UK continues to hit new heights, it is imperative for journalists and industry representatives alike to adhere to journalistic ethics and conduct thorough research to uncover the truth behind inflation.
Only by critically examining the facts and challenging mainstream narratives can we arrive at a more nuanced understanding of the complex factors driving the soaring food prices, and ultimately hold those responsible for profiteering and greed to account, and while ever we are blaming anyone and anything but those using any factor to profit we will keep paying through the nose.
We know how Energy companies are profiteering, we know this profiteering started way before the Ukraine war. we know the Energy companies are making billions in profit every month and that was way before Biden blow up Nord Stream 2.
We can see the real factors and causes of inflation are not so much the crowd-pleasing Brexit catch-all or the get-out excuse of war in Europe but Greedflation.
This is quite clear when Tesco, Britain's largest supermarket with a 27 per cent share of the UK supermarket sector, revealed its staggering profits after which it rightly come under fire for its "rampant profiteering" by consumer advocacy groups, labour unions, and concerned citizens.
This year's figures, announced on the stock exchange, show a slight decrease from last year's record total of £2 billion pre-tax profits, but still amount to a massive £3 billion in profits over the past two years.
Shareholders Rewarded, Customers Suffer While shareholders have been rewarded with substantial bonuses, including £704 million paid in dividends in 2021/22 and a £1 billion share buyback scheme launched last July, customers are feeling the impact of Tesco's excessive profiteering.
Tesco's Dominance and Responsibility As Britain's biggest supermarket, Tesco holds significant market power and responsibility in shaping the grocery landscape and impacting consumers' lives. Its massive profits raise questions about its ethical practices and its commitment to serving the needs of its customers and communities.
Corporate Greed in UK Supermarkets: Prioritizing Profits Over People
Unite general secretary Sharon Graham has condemned Tesco's profits as an example of "excessive profiteering fired up by astonishing corporate greed" and blamed it for driving inflation and worsening the cost of living crisis for workers and their families.
Unite general secretary Sharon Graham said: "Tesco's profits are another example of excessive profiteering fired up by astonishing corporate greed. It's this rampant profiteering which is driving inflation, and cranking up the cost of living crisis for workers and their families.
"How can it be that at a time when millions are struggling to feed their families Britain's biggest supermarket is profiteering as never before. What sort of country have we become? Frankly, the latest results are obscene.
"There has been an abject failure in leadership from the government who have done absolutely nothing to reduce these staggeringly excessive profits of supermarkets like Tesco."
A Country of Obscene Profits Graham further questioned how Tesco could be making such massive profits at a time when millions of people in the UK are struggling to feed their families. She described the latest results as "obscene" and criticized the government for its failure in leadership to reduce the "staggeringly excessive profits" of supermarkets like Tesco.
The need for responsible corporate practices, ethical leadership, and government intervention to address the issue is becoming increasingly urgent.
Tesco and Other Supermarkets: Prioritizing Profits Over People?
After years of undermining local bakers, butchers, and farm stores, Tesco and other supermarkets seem to prioritize their pursuit of profits and dividends for shareholders above the well-being of their customers and communities. As we find ourselves tied to the company store, our only solution may be to boycott these profit-driven giants and demand intervention from our MPs. We cannot afford to become mere captives of corporations and be ruled by an oligarchy that cares only for its own enrichment.
Support Labour Heartlands
PLEASE HELP US KEEP GOING AD-FREE
This is a "Pay as You Feel" website.
Hey there! Thanks for stopping by. If you've enjoyed reading the articles on Labour Heartlands so far, We would be incredibly grateful if you could consider making a small donation. Labour Heathlands is not your typical news outlet. We are not here to simply regurgitate the daily news cycle, that's for the rest of them. Our focus is on delving deeper, uncovering the untold stories and shedding light on the issues that the mainstream media chooses to ignore.
Our unwavering commitment to journalistic integrity means that we are not influenced by any external forces. We are not beholden to PR companies, advertisers or press barons, and we refuse to let anyone dictate what we report on. Our editorial independence is sacrosanct, and our only allegiance is to the truth.
While we do not align ourselves with any particular political party, we stand firmly against corruption, injustice and the erosion of truth and the rule of law. We believe that accurate information is the lifeblood of a democracy and that facts are not up for debate.
Once again, thank you for your support – We truly couldn't do this without you!
PLEASE HELP US KEEP GOING AD-FREE