Children Growing up without their parents the plight of the EU 'euro orphans'
As the European Union has expanded eastward, hundreds of thousands of children have been turned into orphans in all but name. They grow up without their parents, who have no choice but to work in rich, Western European countries of a lack of work options and opertunities back home.
Thousands of Eastern Europeans are leaving their country every year, trying their luck in another European country. Thousands of children are left behind to live with their grandparents, aunts and uncles or neighbours.
More than half the children grow up without a mother or father at some point. NGOs estimate that in EU member states like Romania, Bulgaria and Poland, for example, 500,000 to 1 million children are affected.
The numbers aren't reliable because many parents don't inform the authorities when they leave their children with relatives. This is either due to ignorance, negligence or fear that they could lose custody of their children, according to Daniela Titaru, director of the social and child authority DGASPC in Romania's Bacau county. Titaru's area of jurisdiction has the highest number of "latchkey kids" in the entire country. "There are many empty villages in our county, plus a lot of fallow land. There is a shortage of labor everywhere," she says.
Scarisoara is also half abandoned. The village isn't far from the Siret River, tucked between gently rolling hills. It belongs to the municipality of Corbasca and has 719 official residents. But it's almost only children, teenagers and elderly people who walk along its quiet streets. Most adults of working age, as the locals say, are "plecati in strainatate" — they've "gone abroad."
The family stories are all similar, and usually take place in rural areas suffering from high unemployment. The money that parents earn there is not enough to provide the basic necessities for their families, not to mention a secure future.
And so they follow the path that so many of their fellow countrymen have taken before them, leaving home to work in richer Western EU countries caring for our elderly, infirm and sick or as field workers, construction workers, or yes, even nannies abroad. Many end up in EU member countries, often working illegally. The children are left behind, with one parent, or the grandparents, with friends or even alone.
The Home-Alone Kids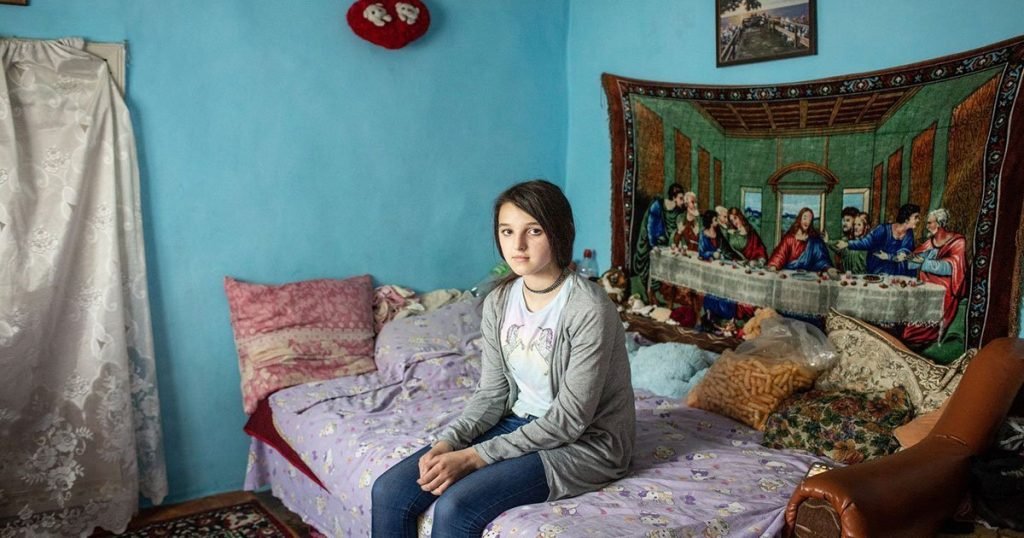 The media refers to such children as "euro orphans." In Romania, they're known as "copii singuri acasa," or "latchkey kids." These are children from central and southeastern European nations who have spent years living with grandparents or other relatives, because their own parents went to western EU countries to find work after finding none at home.
It's one of the darker sides of the success story that has been the EU's eastward enlargement. According to various official statistics, between 95,000 and 160,000 children in Romania have at least one parent abroad. The authorities assume the number is actually considerably higher; they put it around 350,000 "latchkey kids." And that's just in Romania. There are "euro orphans" everywhere from the Baltics to the Balkans.
As Poland loses its doctors and builders, 'Euro-orphans' are left at home to suffer
2007, three years after Poland joined the EU, 1,300 children were forced to live in orphanages or foster families because their parents were working abroad. Currently, it is estimated that Poland has roughly 100,000 "Euro orphans," as well as a number of "Euro seniors" whose grown-up children work and live abroad.
Polish parents are leaving their children with elderly relatives in places like Radom, Poland's fastest-shrinking town, as they hunt for work its the hunt for a work and work that pays that draws them to the western EU countries and who can blame them. If roles were reversed we would see a mass exodus of low paid UK workers heading East. We all want to provide for our families and the wage difference from East to West for many make that sacrifice worth taking. The average, or mean, earnings for a full-time worker in the UK is £37,428 per year, compared to an average £12,219.95 in Poland
It is estimated two million Poles who are living and working abroad, has been doing a similar stint for 12 years. But in a study last week the World Bank warned that towns across eastern Europe, like Radom – which lies about 75 miles south of Warsaw – are growing prematurely old due to the extensive migration that has taken place in recent years, coupled with drastically falling birthrates. A glance at the statistics is enough to realise the demographic squeeze that is already taking place in Radom and will only worsen as its population both ages and shrinks. If the trend continues, according to the study, it will have a huge impact on pensions, the public purse and economic growth.
Statisticians have called Radom, with its 220,000 inhabitants and its roots in the middle ages, one of the fastest-shrinking towns in Poland and eastern Europe. The latest figures, taken from Poland's Central Office of Statistics, show that in 2012 the proportion of under-17s was 17%, the 18- to 65-year-olds made up 64% of the population and those 65 and over, 19%. By 2035 those figures are expected to be 15%, 56% and 29%. And the trend of ever fewer births and an ageing population, supported by an ever smaller "productive middle", is only set to continue. According to the World Bank report, if trends continue the entire region's workforce can be expected to fall by almost 14 million by 2060.
Polish health-care system on life support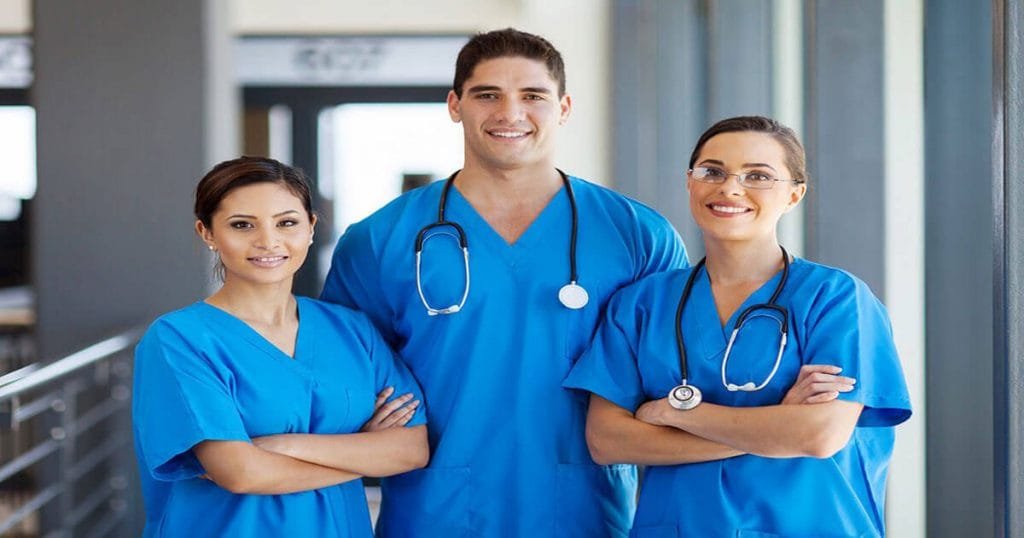 Teresa worked in hospitals in western Poland for 15 years. When her children were aged 14 and 15 she began traveling to Germany for work. At that point, her marriage was already over because her husband had found someone else in England, where he was working as a labourer. Her teenage children lived with her parents, and things were not going well there, either. Teresa decided to return home.
She was shocked when she went back to her old hospital. Most of her colleagues had left the country and were working in England, Germany or Norway. "Several wards were deserted; others were so full that patients were forced to stay in the hallways. We had so much work that I was constantly having to decide whether I should feed one patient or take another to the bathroom. And if, who first? It was humiliating, both for me and for the patients," says Teresa.
Now Teresa is caring for an elderly man near Kiel, in Germany. She receives €1,460 ($1,720) a month cash. But she says that after two months of work she needs two months off in Poland to regain her strength. "My contract says I have to work 40 hours a week. In reality, I am on call 24/7. I am utterly exhausted after two months." But Teresa has to put up with it; otherwise, she'll lose her job altogether. There are enough women from Romania and Ukraine who are willing to put up with such conditions, says Teresa.
The social costs of emigration
Since Poland joined the EU in 2004, some 20,000 trained nurses have left the country, mainly to work as caregivers. Today there are 280,000 nurses in Poland; only 42,000 of them are under the age of 40. The average age is 51. In 2015, Poland had 5.2 nurses and 2.3 doctors per 1,000 citizens (in Germany, the ratios are 13 and 4.1 to 1,000). The country's health-care system is chronically underfunded. It thus comes as no surprise that ever more personnel consider leaving. The social costs of that situation, however, are massive. In 2007, three years after Poland joined the EU, 1,300 children were forced to live in orphanages or foster families because their parents were working abroad. Currently, it is estimated that Poland has roughly 100,000 "Euro orphans," as well as a number of "Euro seniors" whose grown-up children work and live abroad.
While the number of eastern European workers entering the UK has been curtailed by Brexit, experts believe it is likely this economic immigration will have an enduring impact on the UK's jobs market.
About 95% of male eastern European migrants and 80% of females find work upon entering the UK and the report found evidence that during the recession their unemployment rates have remained significantly below that of British-born workers, often because they were paid considerably less and were seen as good employees willing to work hard. But this has led to concerns that they are allowing themselves to be exploited – with consequences for the job prospects and working conditions of UK-born workers as well.
Greedy employers who have recruited workers 'en masse' from eastern Europe. The villains here are the employers, not the immigrants who, like British workers, are just people trying to make a living.
Of course, free movement is great in many ways, but it is dishonest to refuse to acknowledge that there is a downside – and this is easily remedied: pay all workers a decent living wage, restore collective bargaining, and stop chasing the cheapest labour for the maximum profit in a race to the bottom.
Modern slavery increasing across the EU
Responding to the release of Verisk Maplecroft Modern Slavery Index that exposes modern slavery increasing across the EU, Owen Espley, Labour Rights campaigner at War on Want said:
"The rise in modern slavery and extreme exploitation of migrants across the EU is an inevitable consequence of "Fortress Europe". Irregular workers are often afraid to approach the authorities to complain about exploitation through fear they'll be detained or deported, and treated as criminals.
"Harsh immigration controls, complex supply chains, weak labour rights enforcement and the rise of precarious contracts across the EU are creating conditions where the exploitation of migrant workers is inevitable. This is creating a race to the bottom that will harm everyone.
"Labour rights enforcement must be separated from immigration control. Politicians must defend labour rights for everyone whatever their immigration status."
Thulsi Narayanasamy, Senior Programmes Officer (Asia and the Pacific) added:
"For much of the world the line between slavery and employment has long been blurred. The modern slavery index has helped highlight the most extreme forms of slavery – child labour, bonded labour, forced servitude – but it would be a mistake for us to take our eyes off the daily exploitation within international supply chains which continues to rely on a fundamentally unjust international division of labour.
"Farmers who grow our food, garment workers who make our clothes, are in a critical situation every day, of working in difficult or dangerous conditions and are not earning enough to feed themselves. If garment workers – overwhelmingly women and people of colour – are struggling with malnutrition while working 13 hour days 7 days a week for Zara or GAP, we must acknowledge that the problem is systemic. Change cannot come until those who drive and disproportionately benefit from the system – big business – can be held accountable for their complicity in labour exploitation."
Modern-day slavery' on the rise in Europe
Freedom of movement for workers. Freedom to exploit workers.
Slavery ring that forced 400 people to work for 50p a day is broken. Victims were forced to work for as little as 50p a day, lived in squalor, and had to go to food banks and soup kitchens to eat.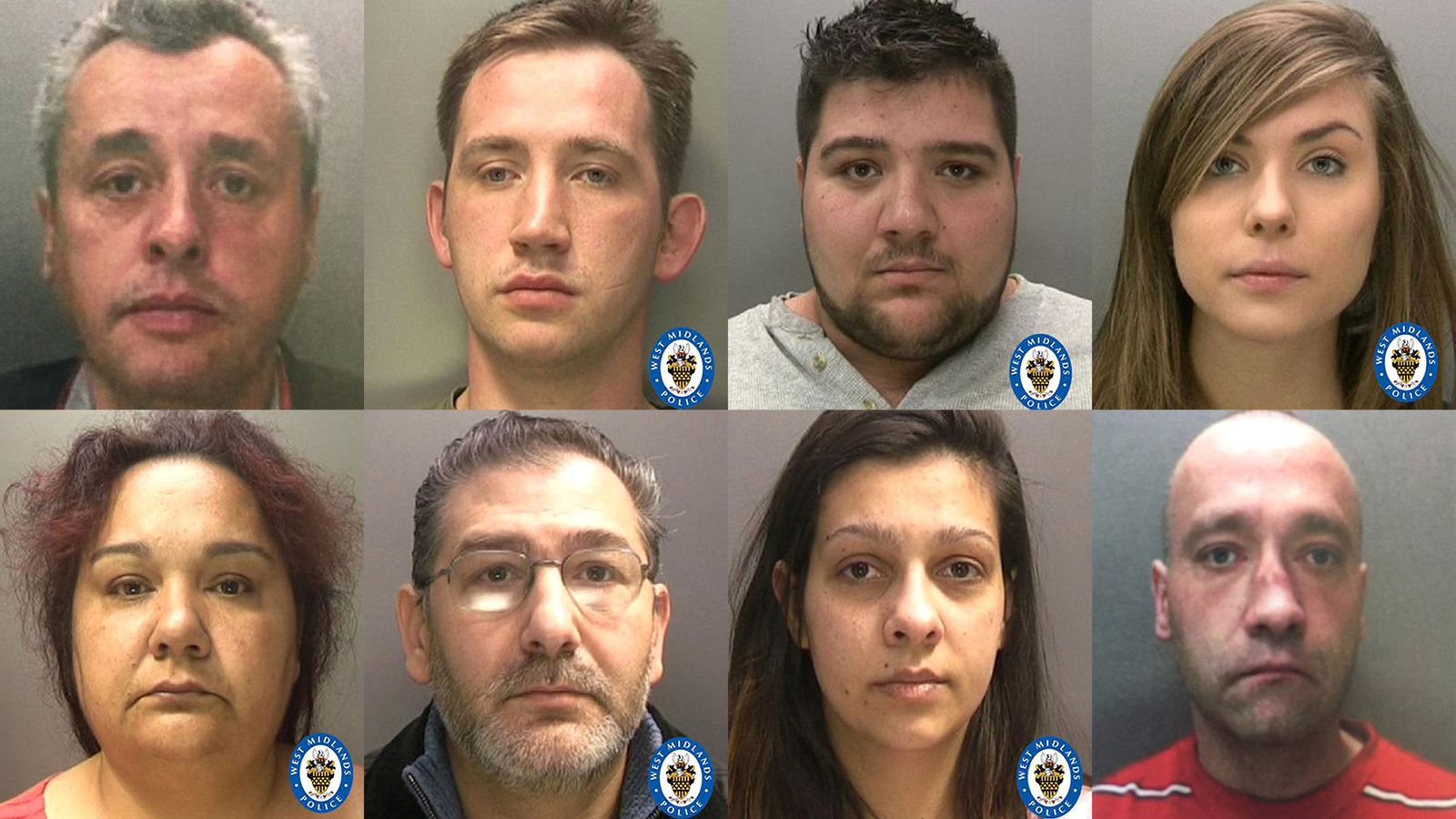 The UK's largest-ever modern slavery ring – which forced more than 400 people to work for as little as 50p a day – has been broken and its ringleaders convicted.
Following two trials, five men and three women, all originally from Poland, were convicted of modern slavery offences and money laundering.
The gang, led by the Brzezinski family, preyed on homeless people, ex-prisoners and alcoholics, also from Poland.
Their targets were trafficked to the UK after being offered good money, but instead were housed in squalor.
Some of them were desperate for money to pay for family members' medical care.
Living conditions were "horrible", one victim said. "I would say some homeless people here in the UK live better than I lived after I arrived over here," he added.
Victims aged from 17 to over 60 were housed in at least nine addresses in the West Midlands, up to four to a room, were fed out-of-date food and had to scavenge for mattresses to sleep on. LINK SKY NEWS
But European labour markets today look radically different from when this legislation emerged in the 1990s. Large parts of the population are in temporary, short-term and insecure employment contracts. Moreover, the 27 member states plus the UK now have radically different welfare states and wage levels.
It is in this context that "posting" turned into a mechanism that subcontractors based in the lower-wage countries began exploiting to offer cheaper services abroad. Setting up scaffolding or laying the floor at a construction site, for example, are services that can be offered more cheaply if subcontractors pay the national insurance contributions of workers in their country of origin. Employers can then make further savings by keeping the wages and bonuses of posted workers lower than those of local workers.
Men working in agriculture, hospitality and fisheries are most at risk of exploitation, according to human rights body.
Labor trafficking and exploitation is on the rise in Europe, according to a new report by the Council of Europe published Tuesday.
The number of identified victims of labor trafficking has increased in every European country monitored twice by the Strasbourg-based human rights body, according to the report. In some countries — including Belgium, Cyprus, Georgia, Portugal, Serbia and the U.K. — labor exploitation has overtaken sex trafficking as the primary form of human trafficking.
"Our monitoring shows that more and more people are being trafficked to work in awful conditions in Europe, both within and across national borders," said Siobhán Mullally, president of the Group of Experts on Action against Trafficking in Human Beings (GRETA), an independent panel of experts monitoring the implementation of international rules on combating human trafficking.
"Victims are often reluctant to come forward as they may fear deportation or retaliation from criminal trafficking networks," according to Mullally. "Prosecutions and convictions of the perpetrators are also very rare."
Most victims of labor exploitation — "one of the most challenging aspects of 'modern-day slavery,'" according to GRETA — are male, and tend to work in sectors such as agriculture, hospitality and fisheries. Female victims are most likely to work in domestic or care work and fall prey to both labor and sexual exploitation.
Migrant workers are particularly at risk of exploitation, according to the report, which also points to recruitment via the internet and social media as a growing trend.
The report calls on national authorities in European countries to improve their monitoring of the practice and to prosecute traffickers. It recommends working with NGOs and businesses, as well as collecting data and introducing comprehensive legislation to tackle the issue.
Support Labour Heartlands
Help Us Sustain Ad-Free Journalism
Sorry, I Need To Put Out the Begging Bowl
Independent Journalism Needs You
Our unwavering dedication is to provide you with unbiased news, diverse perspectives, and insightful opinions. We're on a mission to ensure that those in positions of power are held accountable for their actions, but we can't do it alone. Labour Heartlands is primarily funded by me, Paul Knaggs, and by the generous contributions of readers like you. Your donations keep us going and help us uphold the principles of independent journalism. Join us in our quest for truth, transparency, and accountability – donate today and be a part of our mission!
Like everyone else, we're facing challenges, and we need your help to stay online and continue providing crucial journalism. Every contribution, no matter how small, goes a long way in helping us thrive. By becoming one of our donors, you become a vital part of our mission to uncover the truth and uphold the values of democracy.
While we maintain our independence from political affiliations, we stand united against corruption, injustice, and the erosion of free speech, truth and democracy. We believe in the power of accurate information in a democracy, and we consider facts non-negotiable.
Your support, no matter the amount, can make a significant impact. Together, we can make a difference and continue our journey toward a more informed and just society.
Thank you for supporting Labour Heartlands
Just click the donate button below