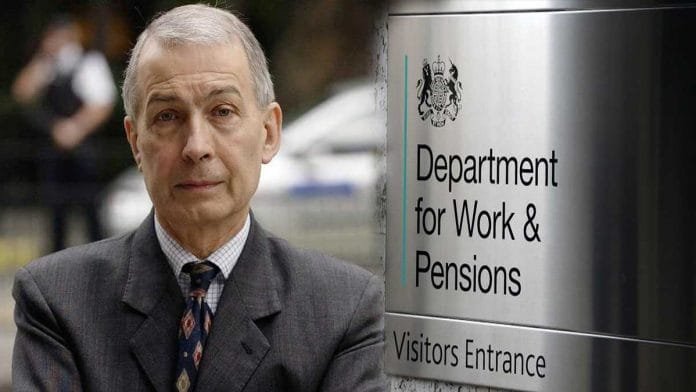 A National Audit Office report reveals the scores of tragic cases that have been quietly investigated since 2016 – and warns even that total could be the tip of the iceberg
The Department of Work and Pensions is facing calls for a public inquiry after it was revealed that it had carried out 69 investigations into suicides of benefit claimants over the past six years – and that it was likely that the true number of cases could be far higher.
The National Audit Office (NAO) inquiry foundthe figure did not represent the true number of benefit-related suicides, in part because the DWP had until recently failed to actively seek information from coroners and families, or investigate all of the cases that were reported to it.
The government watchdog said that although the DWP said it regarded the internal investigations as a way of improving the safety and quality of its services, it had admitted that it has no idea whether lessons from the reviews were ever learned or their recommendations ever implemented.
The Tory government has probed 69 benefit claimants' suicides. Scores of tragic cases have finally been confirmed by the National Audit Office – which said "unclear" rules stopped other deaths being investigated properly.
Ministers had previously failed to give figures. Last year one, Sarah Newton, said:"You cannot make causal links between people being on benefits and people tragically taking their own lives."
Yet today's NAO briefing confirmed the Department for Work and Pensions has launched Internal Process Reviews into 69 suicides of benefit claimants since 2014/15.
Although the briefing did not conclude what might have triggered people's deaths, it warned: "It is highly unlikely that the 69 cases the DWP has investigated represents the number of cases it could have investigated.
"The DWP does not have a robust record of all contact from coroners."
The NAO said DWP guidance "has not always been clear" about when to investigate, not all staff were aware of the guidance, and guidance did not reflect the full scope of issues that trigger a probe.
What we need now is a full investigation into the DWP's processes
The NAO undertook the investigation last year after the former MP Frank Field – at the time the chair of the work and pensions select committee – wrote to it to complain that the DWP had blocked his requests for data on suicide-related deaths on the grounds that to gather the information would be too expensive.
Former Labour MP Frank Field, said: "This report presents a catastrophic situation for vulnerable claimants and their families. What we need now is a full investigation into the DWP's processes, and for the necessary changes to be made, so that nobody is ever put into this situation again."
Labour's shadow disability minister, Marsha De Cordova, called for an independent inquiry and accused the DWP of a lack of respect for parliamentary scrutiny: "This is heartbreaking, and families who have been affected deserve answers and all the support we can give them."
A DWP spokesperson said: "Suicide is a devastating and complex issue. We take these matters and the NAO's findings extremely seriously. We are urgently working to drive forward improvements and learn the lessons from these tragic cases. We will now carefully consider the NAO's findings as part of our ongoing work."
The DWP has promised a review aimed at improving its responses to benefit-related deaths, and has plans to set up an Serious Case Panel to investigate the most serious cases. However this has already run into criticism for failing to involve the families of claimants.
Concern over deaths of vulnerable benefit claimants, often after benefits were withdrawn, leaving them stressed and penniless, has been growing in recent months.
Meanwhile DWP officials accused of 'tampering' with thousands of benefit assessments
Earlier this week DWP officials were accused of 'tampering' with thousands of benefit assessments. Benefit officials working for the Department for Work and Pensions (DWP) have altered or binned thousands of work capability assessment reports submitted by healthcare professionals, it has been claimed.
DWP officials reduced qualifying points awarded during face-to-face assessments and in some cases binned the reports entirely, according to media reports.
The Daily Record reports that during the last year paperwork was altered or amended in around 1,840 cases, while a further 460 applications were branded unacceptable and simply binned.
In total, the Daily Record reports than an estimated 11,760 assessment reports were secretly graded by DWP officials as acceptable, unacceptable, or amended.
Officials graded around 980 health assessments per month, with up to 200 of these being amended every month, while 20 to 50 were deemed to be "unacceptable" and rejected outright.
However, the true number of amended reports is likely to be much higher because the DWP only publishes data from Independent Assessment Service forms (formerly known as Atos).
The Daily Record also believes that 33,670 assessments were audited from two firms contracted by the DWP to carry of disability assessments for Personal Independence Payments (PIP).
Commenting, SNP MP Marion Fellows said: "It is concerning that thousands of health reports are being tampered with each year by people who weren't even present for the assessment.
"There must be a complete halt to audits and an inquiry into the UK Government's rigged health assessments.
"DWP auditors, who aren't present during assessments, should not be able to mandate changes which could bear heavily on peoples' lives.
"Changes should not be made by so-called health professionals who didn't even carry out the original assessment. This is a clear injustice that must be corrected.
"People have spoken to me about how they feel they are degraded in their assessments.
"For the whole process to be a sham and for the assessment to be undermined by auditors is infuriating."
If anyone needs help please know you are not alone.
Contact a Samaritan If you need someone to talk to, we listen. They won't judge or tell you what to do. Call us any time, day or night
Whatever you're going through, you can call any time, from any phone for
FREE. Call 116 123
Support Labour Heartlands
PLEASE HELP US KEEP GOING AD-FREE
This is a "Pay as You Feel" website.
Hey there! Thanks for stopping by. If you've enjoyed reading the articles on Labour Heartlands so far, We would be incredibly grateful if you could consider making a small donation. Labour Heathlands is not your typical news outlet. We are not here to simply regurgitate the daily news cycle, that's for the rest of them. Our focus is on delving deeper, uncovering the untold stories and shedding light on the issues that the mainstream media chooses to ignore.
Our unwavering commitment to journalistic integrity means that we are not influenced by any external forces. We are not beholden to PR companies, advertisers or press barons, and we refuse to let anyone dictate what we report on. Our editorial independence is sacrosanct, and our only allegiance is to the truth.
While we do not align ourselves with any particular political party, we stand firmly against corruption, injustice and the erosion of truth and the rule of law. We believe that accurate information is the lifeblood of a democracy and that facts are not up for debate.
Once again, thank you for your support – We truly couldn't do this without you!
PLEASE HELP US KEEP GOING AD-FREE