Iran releases about 70,000 prisoners because of coronavirus: judiciary chief
Iran has released approximately 70,000 prisoners because of the coronavirus outbreak in the country, Iranian judiciary chief Ebrahim Raisi said on Monday, according to Mizan, the news site of the judiciary.
"The release of the prisoners, to the point where it doesn't create insecurity in society … will continue," he said.
Raisi did not specify if or when those released would need to return to jail.
The coronavirus outbreaks in China and South Korea appear to be slowing, as countries elsewhere in the world adopt drastic measures to try and stamp out the infection.
Iran has temporarily released approximately 70,000 prisoners due to the coronavirus outbreak, Iranian judiciary chief Ebrahim Raisi said on Monday, according to Mizan, the news site of the judiciary.
There were 49 new fatalities in Iran from COVID-19.
Nazanin Zaghari-Ratcliffe has contracted coronavirus in Iran prison, family says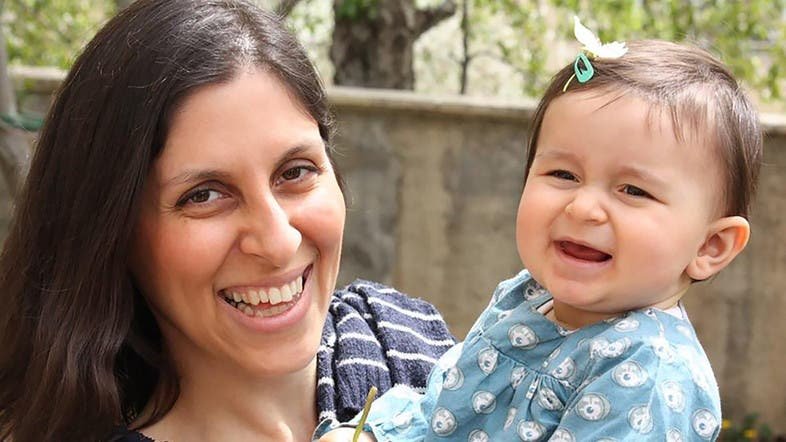 Nazanin Zaghari-Ratcliffe's health is improving after fears last week that she had contracted coronavirus while in prison in Tehran.
However, her family have said she has not been tested and a promise of temporary release made last week by prison officers has not materialised, causing her deep distress.
up to 70,000 prisoners in Iran are being released temporarily amid fears that the disease will spread rapidly inside prisons if it takes a grip, but the offer of release applies only to prisoners with sentences of less than five years. Most political prisoners are serving longer sentences.
Following the suggestion that she was to be released, Zaghari-Ratcliffe went so far as to pack her bags in preparation last Wednesday. Her husband, Richard Ratcliffe, accused the Iranians of playing mind games and urged the British government to demand her full release.
In a lengthy statement released by the Free Nazanin campaign, Ratcliffe said: "[The doctor] confirmed to her that her symptoms were clearly a virus and were consistent with coronavirus but he also confessed he was unable to test her with a testing kit.
"The doctor, however, did reassure Nazanin that since her symptoms had stabilised it was likely a positive sign that she was hopefully soon going to start to recover." Zaghari Ratcliffe saw the doctor last Monday soon after her husband had raised fears about her symptoms.
She was told last Wednesday by the deputy prosecutor that she was being considered for temporary release by the prosecutor, and informed her release could happen either later that day or Thursday.
Free Nazanin Ratcliffe petition HERE
Growing issues around the world
In Italy, where some 16 million people in Lombardy and other parts of the north are now under quarantine, there were 133 deaths reported on Sunday, bringing the total to 366. More than 7,000 people in the country have been confirmed to have the virus.
But the latest figures from China and South Korea suggest the virus might be slowing in northeast Asia.
The UK is remaining in the "containment" stage of its response to the coronavirus following an emergency Cobra meeting.
Measures to delay the virus's spread with "social distancing" measures will not be introduced yet, ministers said.
Number 10 said it accepted that the virus "is going to spread in a significant way", however.
There were 319 confirmed cases in the UK as of 09:00 GMT on Monday, a rise of 46 since the same time on Sunday.
UPDATE on coronavirus (#COVID19) testing in the UK:

As of 9am 9 March 2020, a total of 24,960 people have been tested:

24,641 negative.
319 positive.

3 patients who tested positive for coronavirus have sadly died.

▶️https://t.co/VdU3Lzcrhl pic.twitter.com/TDrhUzIEya

— Department of Health and Social Care (@DHSCgovuk) March 9, 2020
Downing Street said the prime minister "will be guided by the best scientific advice" but there was no need to cancel sporting events at this stage.
Ministers have also been meeting with sports bodies and UK supermarkets to discuss their response to the outbreak, which could include staging matches behind closed doors.
It comes as Ireland's Six Nations rugby match in France on Saturday has been postponed, following an earlier decision to postpone England's match in Italy. However, Wales's game against Scotland in Cardiff is to go ahead as scheduled.
Another two cases of the Covid-19 coronavirus were confirmed in Wales and another five in Scotland on Monday.
How can I protect myself?
Coronaviruses are passed on by droplet infection, the virus multiplies in the throat. From there the pathogens can be expelled from the body faster than from the lungs, for example by sneezing, coughing or blowing. In this way SARS-CoV-2 spreads onto surfaces where it comes into contact with mucous membranes and infects others by smear infection via the hands.
What concrete measures can individuals undertake to protect themselves and others from a droplet infection?
Keep a distance of one to two meters from anyone who is infected.
Wash your hands regularly and carefully (at least 20 seconds with soap, including the wrists).
Avoid shaking hands and hugging people
Develop self-protection reflexes: Press elevator buttons with your knuckle instead of your fingertip.
Avoid busy places and events. Set priorities.
Avoid touching your own face or the faces of friends and relatives.
Do not touch the mucous membranes of your mouth, eyes and nose with your fingers.
Put on gloves if necessary. Wash or change them daily.
Do not sneeze in your hand. Use your elbow or a tissue instead.
Dispose of used tissues quickly.
Breathing masks offer little protection to healthy people. When worn, the masks become moist through air intake. After just 20 minutes their protective barrier deteriorates. Masks should be reserved for medical staff.
How can I prepare for a pandemic?
If it comes to an intense wave of infections, restrictions on movement will most likely be imposed and this could lead to supply bottlenecks. Take precautions so that you can stay at home for several weeks if necessary.
Have important prescription medication (if necessary) ready for a month.
Keep a supply of non-perishable food.
Make arrangements for how to protect your friends and family. The elderly and sick with weak immune systems are particularly at risk and dependent on help.
Organize possibilities for caring for sick children.
Make arrangements for caring for sick family members without infecting yourself.
How can I help the community?
The more people make efforts to prepare, the more the feeling of togetherness increases. You can improve the situation by helping communities to organize help for themselves.
After surviving the COVID-19 disease you are immune to the pathogen. Therefore, you can leave your home and volunteer to take over other errands and do some shopping for those who are still sick and infectious.
#IranHumanRights #HumanRights #UnitedNations
Support Labour Heartlands
Help Us Sustain Ad-Free Journalism
Welcome to the Heartlands of Independent Journalism
At Labour Heartlands, we are committed to delivering independent news, views, and opinions. Our mission is to hold those in power accountable, and we can't do it without your support. As a non-profit independent organisation, we rely on our donors to keep our journalism ad-free and impactful.
Like everyone else, we're facing challenges, and we need your help to stay online and continue providing crucial journalism. Every contribution, no matter how small, goes a long way in helping us thrive. By becoming one of our donors, you become a vital part of our mission to uncover the truth and uphold the values of democracy.
While we maintain our independence from political affiliations, we stand united against corruption, injustice, and the erosion of free speech, truth and democracy. We believe in the power of accurate information in a democracy, and we consider facts non-negotiable.
Your support, no matter the amount, can make a significant impact. Together, we can make a difference and continue our journey toward a more informed and just society.
Thank you for supporting Labour Heartlands
Just click the donate button below