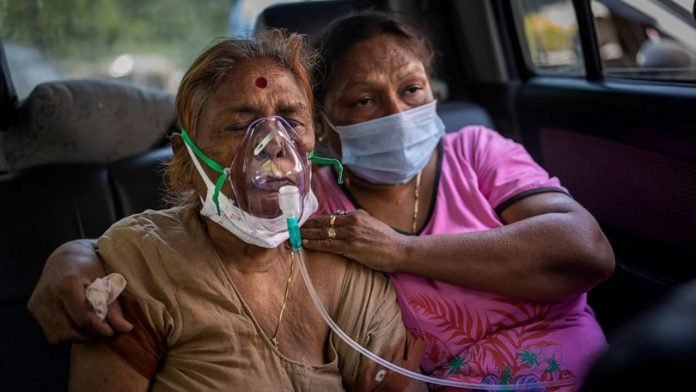 As India fights a devastating second wave of Covid-19 that is killing thousands each day, international efforts to help tackle the crisis are hastening, with both Britain and the United States pledging aid and much-needed medical supplies.
The second wave, which began in March, has escalated rapidly, with India recording more than a million new cases in just three days. For the past two weeks, medical facilities have been running out of oxygen and ICU beds, with patients left outside hospitals waiting for care.
On Monday, India reported 352,991 new cases and 2,812 virus-related deaths, marking the world's highest daily caseload for the fifth straight day.
While India is breaking another global Covid-19 record that can be registered not just in numbers but real human misery, hurt sorrow and despair, hospitals are in a desperate state, rapidly running out of oxygen.
With heart-wrenching images from India and climbing death tolls making global headlines, countries around the world have stepped up to offer critical aid.
International efforts to help tackle the crisis are hastening, with both Britain and the United States pledging aid and much-needed medical supplies, other countries are now following the example.
European Commission chief Ursula von der Leyen tweeted that the organisation was "pooling resources to respond rapidly to India's request for assistance".
France and Germany also promised rapid support. Neighbouring rival Pakistan offered medical equipment and supplies after Prime Minister Imran Khan tweeted prayers for a "speedy recovery".
The irony is not missed when you realise India is at the centre of global vaccine manufacturing
Indian drug companies are major manufacturers of vaccines distributed worldwide.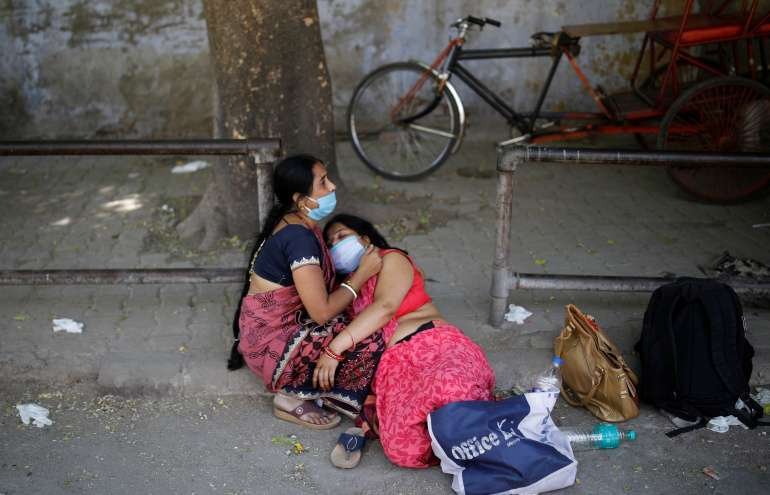 "Hoarding of injections like remdesivir and oxygen in homes is creating a panic and this hoarding is causing a shortage of these medicines," said Dr Randeep Guleria, the director of India's Institute of Medical Sciences, in a statement released by the ministry of health on Sunday night.
Guleria said most people should not need to be treated with oxygen and holding it in private homes could reduce availability for critical patients He emphasised, too, that Remdesivir was no "magic bullet".
Unlike the UK with its ordered corruption and cronyism carried out amongst politicians, their donors, and of course, Tory friends and family. India in all the missilry of covid is seeing another form of depravity that of the Blackmarket.
The terrible situation in India is seeing a rise in Black marketeers praying on this human misery and the life-saving asset the profiteers are cashing in on is oxygen.
The situation is particularly dire in the capital New Delhi, which is under lockdown until May 3.
The city is facing severe oxygen shortages. Delhi does not produce its own oxygen and relies on resources supplied by the central government, according to Delhi's Chief Minister Arvind Kejriwal.
Several Delhi hospitals tweeted SOS messages over the weekend appealing for oxygen supplies. On Saturday, at least 20 critically ill patients died after oxygen supply was delayed at one Delhi hospital.
In a tweet Sunday, Prime Minister Narendra Modi said his administration will set up 551 oxygen generation plants "in every district to ensure adequate oxygen availability."
The central government has come under fierce criticism within the country for its handling of the outbreak, which has seen overwhelmed hospitals and residents post pleas on social media for more supplies from state and federal officials.
Many have turned to the black market in a desperate attempt to save their loved ones.
Anshu Priya could not get a hospital bed in Delhi or its suburb of Noida for her father-in-law and as his condition continued to deteriorate. She spent most of Sunday looking for an oxygen cylinder but her search was futile.
So she finally turned to the black market. She paid a hefty amount – 50,000 rupees ($670; £480) – to procure a cylinder that normally costs 6,000 rupees. With her mother-in-law also struggling to breathe, Anshu knew she may not be able to find or afford another cylinder on the black market.
This is a familiar story not just in Delhi but also in Noida, Lucknow, Allahabad, Indore and so many other cities where families are desperately cobbling together makeshift arrangements at home.
But most of India's population cannot afford to do this. There are already several reports of people dying at the doorsteps of hospitals because they couldn't afford to buy essential drugs and oxygen on the black market.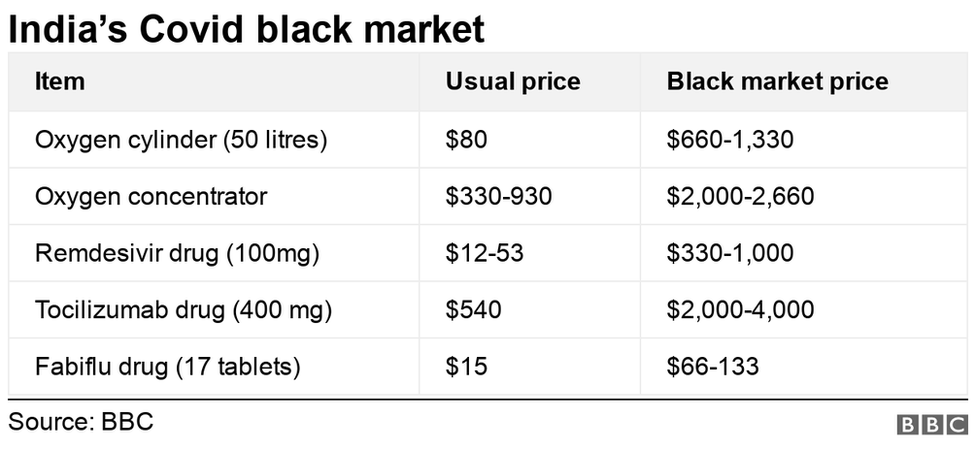 The BBC called several oxygen cylinder suppliers and most of them asked for at least 10 times more than the normal price.
Fake remdesivir has also appeared in the black market. When the BBC questioned a dealer that the drug he was offering seemed fake as the firm manufacturing it wasn't on the list of the companies licensed to produce it in India, he replied that it was "100% original".
The world needs to come together to help before India is overwhelmed with this tragedy and starts to break down.
Support Labour Heartlands
PLEASE HELP US KEEP GOING AD-FREE
This is a "Pay as You Feel" website.
Hey there! Thanks for stopping by. If you've enjoyed reading the articles on Labour Heartlands so far, We would be incredibly grateful if you could consider making a small donation. Labour Heathlands is not your typical news outlet. We are not here to simply regurgitate the daily news cycle, that's for the rest of them. Our focus is on delving deeper, uncovering the untold stories and shedding light on the issues that the mainstream media chooses to ignore.
Our unwavering commitment to journalistic integrity means that we are not influenced by any external forces. We are not beholden to PR companies, advertisers or press barons, and we refuse to let anyone dictate what we report on. Our editorial independence is sacrosanct, and our only allegiance is to the truth.
While we do not align ourselves with any particular political party, we stand firmly against corruption, injustice and the erosion of truth and the rule of law. We believe that accurate information is the lifeblood of a democracy and that facts are not up for debate.
Once again, thank you for your support – We truly couldn't do this without you!
PLEASE HELP US KEEP GOING AD-FREE