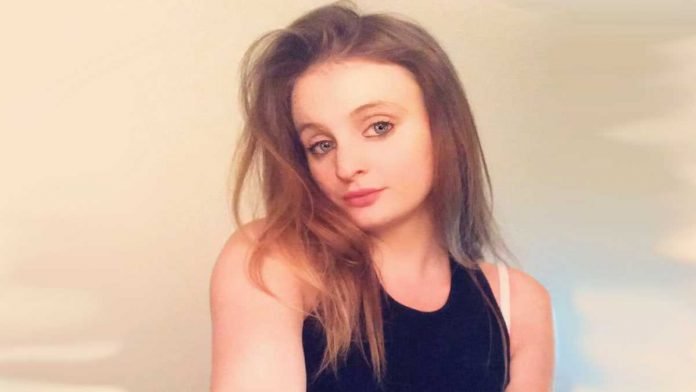 A 21-year-old woman is believed to be the youngest person with no pre-existing health conditions to have died after contracting coronavirus in the UK.
Chloe Middleton, from High Wycombe, Buckinghamshire, is believed to have died from COVID-19 on 21 March.
Her mother, Diane Middleton, wrote on Facebook: "To all the people out there that thinks it's just a virus please think again.
"Speaking from a personal experience this so-called virus has taken the life of my 21-year-old daughter."
Her aunt, Emily Mistry, said Chloe had "no underlying health issues".
She wrote on social media: "My beautiful, kind-hearted niece, Chloe, has passed away from COVID-19.
"She had no underlying health issues. My loved ones are going through the most unimaginable pain. We are shattered beyond belief."
Mrs Middleton posted pictures of Chloe on 21 March with the caption: "My angel I love you."
Miss Middleton is believed to be the youngest person in the UK with no pre-existing health conditions to have died from the virus.
This tragic loss of such a young life must act as a warning to everyone, this virus knows no bounds rich poor old or young. People must protect themselves and carry out best practices in social distancing. Our deepest sympathies go out to Chloe's family.
Don't put your children at risk.
A report from the United States' Centres for Disease Control and Prevention (CDC) found 20% of those who had to be in hospital after contracting coronavirus were aged 20-44-years-old and 18% were 45-54-years-old.
Of those admitted to intensive care, 12% were in the younger age bracket while 36% were in the 45-54-year-old range.
"Clinicians who care for adults should be aware that COVID-19 can result in severe disease among persons of all ages," said the report, published on 18 March.
Out of 731 confirmed and 1,412 suspected cases of Covid-19 in children in China, one child, a 14-year-old boy, died, according to a new study that will be published in the journal Paediatrics in June. Also, nearly 6% of children's cases were severe, compared with 18.5% of adults experiencing severe symptoms, the study found.
Here in the UK an 18-year-old is understood to have become the youngest person to die in the UK after testing positive for coronavirus.
Young adults have better outcomes than the elderly, but they too are not immune to the virus.A report issued Wednesday by the US Centres for Disease Control and Prevention shows younger people are making up a big portion of hospitalisations.
"Social distancing is recommended for all ages to slow the spread of the virus."
#covid19uk #Coronavirus #COVID-19 #SocialDistancing
Support Labour Heartlands
This is a "Pay as You Feel" website. You can have access to all of our online work for free. However if you want to support what we do, you could make a small donation to help us keep writing and staying ad-free. The choice is entirely yours.
PLEASE HELP US KEEP GOING AD-FREE
HELP US GROW.
The future can be ours - but only if we work together to make it happen. We've been fighting to make the Labour Heartlands a better, more fairer and equal place for over two years now. With a dedicated team and the commitment from our generous supporters giving small regular donations each month, more if they can afford it, we're winning. But there is still so much to do. We're ambitious, but we can only continue to make positive change and shape our country if more of our supporters join us on this journey. If you believe in the issues we fight for please take action and join Labour Heartlands grassroots think-and-do-tank today. It will make all the difference. And then we can make all the difference for everyone.
Not funded by millionaires or advertisers.
Labour Heartlands funded by the people.