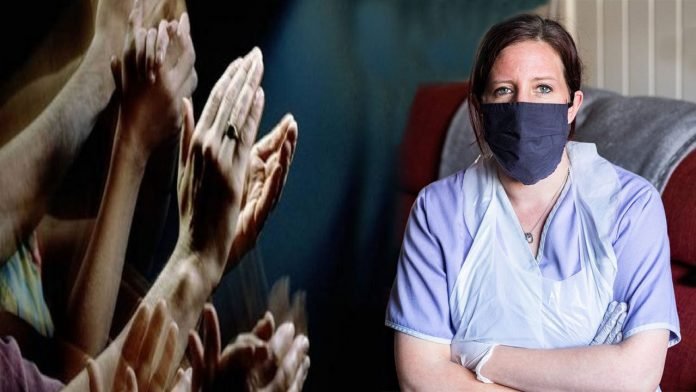 Home care workers – who risked their lives throughout the coronavirus pandemic – have been left struggling to clothe their children, feed their families, and have mental health struggles, due to the low pay they receive, an investigation by the Bureau of Investigative Journalism (TBIJ) has learned.
Long-awaited plans to reform adult social care have failed to materialise, while the pandemic has piled more pressure on the system. The government has no clear plan as to how to address a huge funding gap – estimated at £10bn – but has encouraged the public to Clap For Our Carers, a response one care worker called pathetic.
According to polling by the Fawcett Society, most people in the UK think that home carers should get the real living wage – an amount meant to cover bills and costs of living with some money to set aside for emergencies, such as urgent dental work. Yet the Bureau can reveal that more than 60% of care worker jobs advertised in the past six months were paid less than that – a figure that amounts to more than 7,000 jobs across Britain.
Despite playing an essential role by caring for society's most vulnerable inside their homes, many home carers across Britain are being paid below the Real Living Wage (RLW), even though dozens of councils have pledged to pay at least that rate.
The Bureau analysed thousands of job advertisements scraped from Reed.co.uk, one of the UK's biggest recruitment websites, over six months, and compiled a list of home care providers used by councils through Freedom of Information requests and public spending records. Comparing the two gave a data set of all the jobs advertised by care providers known to be providing council-commissioned care.
While it was impossible to determine if each job was paid for by a council or a private client, several of these care companies told the Bureau that no care worker's job would be purely public or private care, and that the majority of their work came from councils. This tallies with research that suggests about three quarters of all home care is publicly funded.
Forty-three local authorities have signed a Unison's Ethical Care Charter in which they commit to paying carers the RLW, but analysis found jobs in 37 of those areas offering less than that, with a number offering as little as £8 an hour, less than minimum wage for those over 21.
Most care in the UK is paid for at least in part by local authorities.
In his first speech as Prime Minister, Boris Johnson promised to 'fix the crisis in social care once and for all, with a clear plan that we have prepared'. But no plan emerged before COVID-19 hit. And the pandemic has cruelly shown why one is needed: the longstanding political neglect of social care in England has been laid bare for all to see. People who need and provide care deserve a fundamentally better deal.
However, that promise like most Tory promises has not manifested itself but that does not let councils of all political persuasions of the hook. They can make the difference between minimum wage and a living wage.
The fact is there is something that can be done while politicians play political football with our social care system councils can and should act.
Of the 205 responsible for social care, 189 had jobs offering less than the RLW, which is meant to cover costs of living, bills with some set aside for emergencies, such as urgent dental work.
The Real Living Wage is the minimum amount employers are advised to pay their employees by a number of charities, while the minimum wage – £8.91 for adults – is the lowest firms are legally allowed to pay their staff.
It was during the 2021 local elections that witnessed such an embarrassing loss for Starmer's Labour that we proposed Labour should actually campaign for wage increases for home carers and care home staff, something they could actually do rather than virtue signal an NHS pay rise they had no ability or recourse to implement. Disappointingly both main parties are opposed to a deserving 12% pay rise for NHS nurses with the Tories pushing an insulting 1% and Labour not committing to anything over 2.1% Labour campaigned in the 2019 general election for a 5% pay rise for NHS workers but have u-turned on policy again.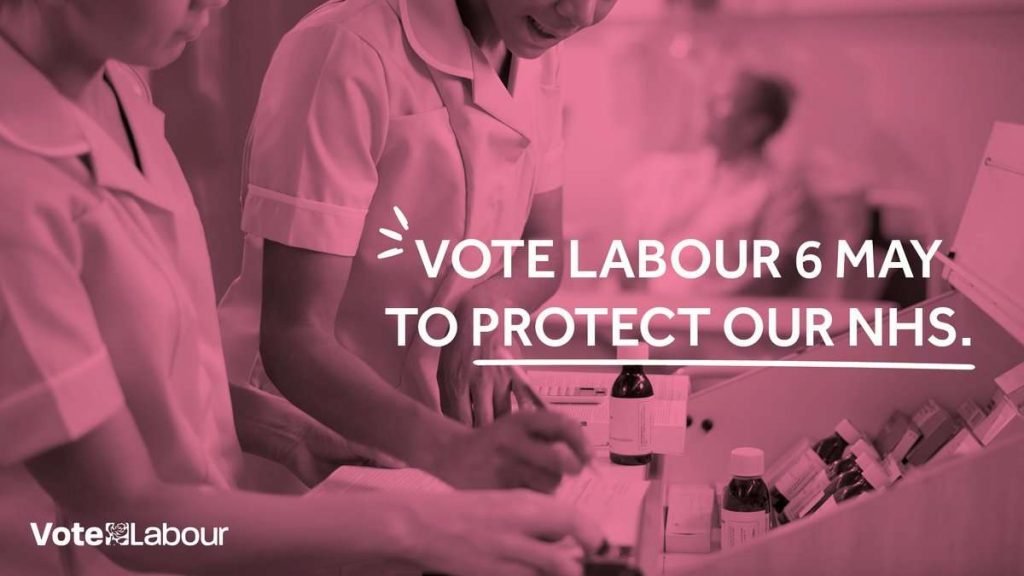 The demand for home care services has seen a "phenomenal" increase during the pandemic and experts warn the effects of long Covid might cause additional strain. New research from the Royal Society for Arts, Manufactures and Commerce (RSA), shared exclusively with the Bureau, found social and care workers were severely affected by their workload and money worries during the pandemic, even compared to other key workers.
It is not a sudden crisis. Adult social care budgets across numerous councils have been under strain for years and Westminster funding has not met rising demand and costs. The Bureau's analysis of council paperwork revealed that many would need millions of pounds more to be able to pay carers a real living wage.
The investigation has found 60% of all home care jobs advertised in the past six months offered a wage which would not be enough to live on.
It amounts to more than 7,000 advertised jobs offering less than the RLW of £9.50 an hour in the UK and £10.85 in London.
Most home care is paid for at least in part by local councils, and 43 local authorities have signed up to a charter pledging to pay their care workers the real living wage. But the Bureau found jobs advertised for less than that in 37 of those areas, with some offering as little as £8 an hour, less than minimum wage for those over 21.
Laura Mwamba, the director of Be Caring, a home care agency, said the rate paid by councils made it impossible to offer a living wage. Councils across the north of England pay Be Caring for each hour of care needed, but she said they do not factor in travel time in between calls, nor the company's other costs of doing business. "The hourly rate that we get paid does not cover the cost, so we cannot, we just physically cannot pay carers a living wage, and we can't pay them from the time they're out to the time they finish. We need better funding coming into the system so that we can pay people properly," Mwamba said.
The Care Workers' Charity, which provides hardship grants to carers, says it gave out £2.2 million in grants last year, an increase of 1,150% on the previous year.
Among the problems facing the care industry is a very high turnover rate for new employees, with up to 75% of home carers in some areas leaving their roles within a year of starting, and up to one in three jobs is vacant.
Care recipients suffer as a result, because they're made to rely on an ever-changing rota of carers for what is often very intimate care.
John (not his real name) has noticed the impact on the quality of care his mother receives for multiple sclerosis (MS), schizophrenia and learning disabilities.
"There's always a different carer or there are shortages," he said, "there's a Deliveroo-style system of carers who are shipped to our house."
"They're on minimal wages, they work ridiculous hours for the pay they have – and they're not given the time to do a good job."
Promises unfulfilled
Justina works for a care provider commissioned by Cumbria council. That same council signed up to Unison's Ethical Care charter, promising that all commissioned care work should be paid at the real living wage. Another 42 councils also signed the pledge, but the Bureau found home care worker ads offering below the living wage in 37 of them.
Although councils fund the majority of home care, they do not pay care workers directly. Instead they pay to commission the care from one of thousands of care providers, who in turn pay their staff. The UK Homecare Association (UKHCA) argues that the amount passed on to care providers is seldom enough to allow them to pass on real living wage. This was backed up by the Bureau's analysis, which found that the vast majority (94%) of English councils were not paying a high enough average hourly rate to fund a real living wage.
Colin Angel, policy director at the UKHCA told the Bureau: "Councils' claims to reward the workforce with the real living wage without offering fees or terms to match are empty promises and pointless publicity stunts." He argued that more funding was needed from Westminster and that councils should be consulting more closely with care providers.
A spokesperson from Cumbria council said: "We will continue to encourage providers to pay the real living wage where they do not already, but we have no legal powers to make them do so."
That response was echoed by many of the other councils who are signatories to the Unison charter. Some said they could not force providers to pay a certain amount, while one council conceded that ads had gone out with the wrong pay level. The pay rates were changed following queries from the Bureau.
Four signatory councils said their contracts required their care providers to pay at least the real living wage and some suggested ads found by the Bureau must be for private clients. However, the providers said they did not list roles separately and anyone applying for a position could be working with council-funded or private clients, or both.
The Unison general secretary Christina McAnea told the Bureau: "If some councils don't appear to be meeting their charter commitments, we will investigate and try to iron out what's been going wrong."
Though some fell short, these 43 councils have at least recognised the need to pay home care workers a fair wage. Many others have done nothing to address the issue.
Andy Burnham, the mayor of Greater Manchester, expressed his support for care workers recently, tweeting: "The way our country treats care workers is disgraceful" and that they deserved a "massive pay rise." Burnham has also said he wants all workers in Manchester to be paid the real living wage.
But while Manchester city council had previously committed to pay home care workers the real living wage, the Bureau found 20 ads from care providers used by the council which were offering less than that.
The council told the Bureau that it had "contractually committed" home care providers to pay the living wage. However, a recent budget noted that the council would need another £2m to be able to maintain this level of pay.
McAnea said: "Social care is a deeply flawed system in urgent need of reform. The blame for all that is wrong must be laid solely at the government's door. Ministers have failed to fund the system or make the necessary reform and so now care is in the grip of a damaging crisis.
"With the sector starved of resources, many councils are forced to commission care at bargain basement rates, resulting in poverty pay for highly skilled and dedicated staff."
Support Labour Heartlands
Help Us Sustain Ad-Free Journalism
Sorry, I Need To Put Out the Begging Bowl
Independent Journalism Needs You
Our unwavering dedication is to provide you with unbiased news, diverse perspectives, and insightful opinions. We're on a mission to ensure that those in positions of power are held accountable for their actions, but we can't do it alone. Labour Heartlands is primarily funded by me, Paul Knaggs, and by the generous contributions of readers like you. Your donations keep us going and help us uphold the principles of independent journalism. Join us in our quest for truth, transparency, and accountability – donate today and be a part of our mission!
Like everyone else, we're facing challenges, and we need your help to stay online and continue providing crucial journalism. Every contribution, no matter how small, goes a long way in helping us thrive. By becoming one of our donors, you become a vital part of our mission to uncover the truth and uphold the values of democracy.
While we maintain our independence from political affiliations, we stand united against corruption, injustice, and the erosion of free speech, truth and democracy. We believe in the power of accurate information in a democracy, and we consider facts non-negotiable.
Your support, no matter the amount, can make a significant impact. Together, we can make a difference and continue our journey toward a more informed and just society.
Thank you for supporting Labour Heartlands
Just click the donate button below