Tory Chris Pincher becomes the second Party whip to have lost his job this month. Pincher follows the former SNP whip Patrick Grady bothlost their jobs over misconduct and the drunken grouping of men in bars.
In a bombshell resignation letter, Chris Pincher made a statement saying he had "embarrassed myself and other people" after boozing too much.
The government's deputy chief whip has resigned this evening over an allegation of drunken "groping", it's understood.
Chris Pincher confirmed his resignation in a letter to Boris Johnson, who has been speaking at the Nato summit in Madrid.
Pincher reportedly stood down after assaulting two fellow guests at the Carlton Club – a Tory Party private members' club in London's Piccadilly – on Wednesday evening.
Tory MPs who witnessed the incident contacted the whip's office to demand Mr Pincher's resignation, the Sun reports.
In his letter dated today, Pincher, who was responsible for maintaining discipline among Tory MPs, said: "Last night I drank far too much and that he had "embarrassing himself and others".
"I've embarrassed myself and other people which is the last thing I want to do and for that I apologise to you and to those concerned.
"I think the right thing to do in the circumstances is for me to resign as Deputy Chief Whip. I owe it to you and the people I've caused upset to, to do this."
He added: "I want to assure you that you will continue to have my full support from the back benches, and I wish you all the best as you deal with aftershocks of Covid and the challenges of international inflation.
"It has been the honour of my life to have served in Her Majesty's Government."
It is understood that Mr Pincher has not lost the whip, which means he can continue to sit as a Conservative MP.
Chris Pincher has been the Member of Parliament for Tamworth since 2010.
Party chiefs appear to have taken this view as he has admitted wrongdoing – but this decision is likely to anger some of his fellow Tories.
Deputy Labour leader Angela Rayner said: "This latest episode shows how far standards in public life have been degraded on Boris Johnson's watch.
They're all at it…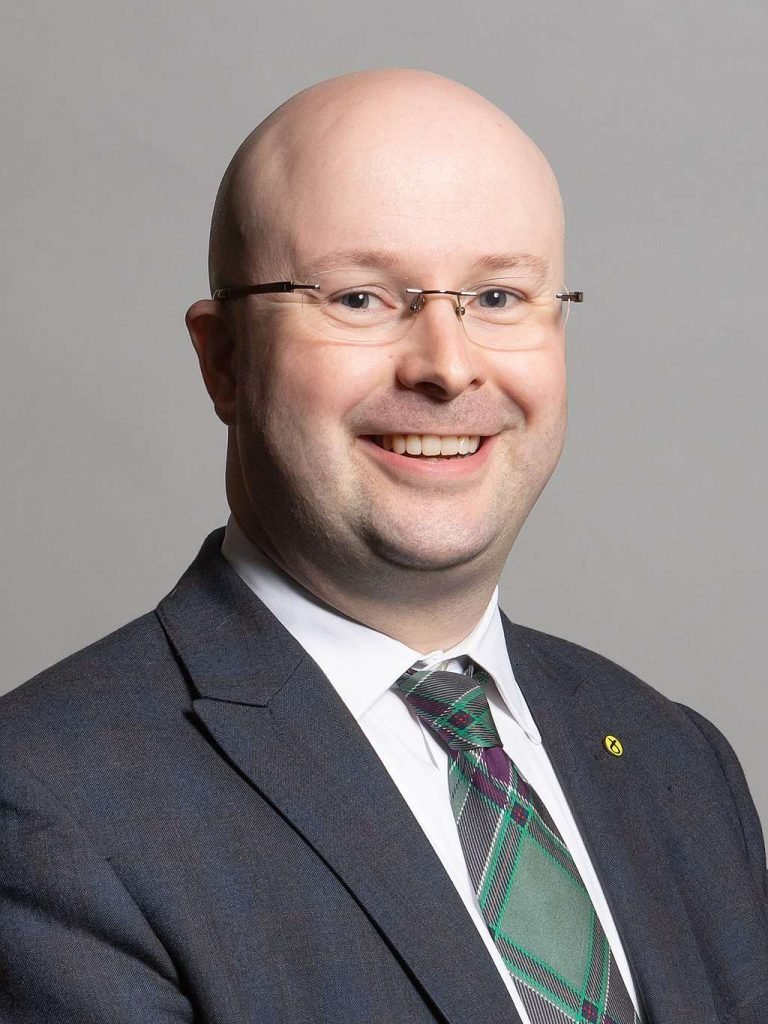 Earlier this month, Patrick Grady a Scottish National Party MP for Glasgow North was suspended from Commons for 'unwanted physical touching with sexual intent'.
The former chief whip Patrick Grady was suspended from the Commons for two days after a complaint was made about him inappropriately touching a 19-year-old member of staff in 2016.
The independent expert panel, which reviews bullying and sexual misconduct claims, said the complaint constituted a significant breach, even on a single occasion.
The incident took place at a work social event in a pub where Grady "made an unwanted sexual advance to the complainant that included the touching and stroking of the complainant's neck, hair, and back".
Grady did not appeal against the decision and said he was "profoundly sorry" for his behaviour. "I deeply regret my actions and their consequences," he said.
The incident has been the source of controversy since the Scottish press reported how Grady and the SNP leadership tried to resolve the matter informally. Grady was given training but was allowed to keep his job as chief whip. He resigned from the role after the story of the complaint was reported by the Daily Record.
Grady was suspended from the Commons for two days on 14 June after an independent panel upheld the worker's accusations that the MP made an unwanted sexual advance. Grady, who has apologised, was found by the panel to have touched and stroked the then teenager's neck, hair and back.
Speaking in the Commons, Grady said he had been intoxicated at the event and that he had made an "inappropriate physical advance" towards a junior member of staff 17 years younger than him.
Grady said he accepted the findings of the panel "in full, and without reservation" and that his conduct fell below the standards required of him because of the "considerable disparity in age and authority between myself and the complainant, and further aggravated by excessive consumption of alcohol on my part".
Police enquiry
Last week Patrick Grady quit the SNP after being accused of sexual assault, he will sit as an independent after the Metropolitan police said they were investigating the allegations.
The Met said it had received a complaint from a third party about Patrick Grady's alleged sexual assault of a 19-year-old party worker at the Water Poet pub on Folgate Street, London, in October 2016.
An SNP spokesperson said: "Patrick Grady is stepping away from his party membership while the police inquiry continues." It remains unclear whether he volunteered to stand aside.
The Sunday Mail said the police complaint was made by another employee at the House of Commons. The Sunday Times reported that Grady was now coming under pressure to quit as MP for Glasgow North before the next general election, to avoid losing the seat to Labour. He won the seat in 2019 with a 5,601-vote majority.
Blackford announced an external review of the Westminster group's actions as he sought to quell mounting unrest. The SNP is also rushing new rules through its national executive committee for handling internal harassment complaints, with party activists planning to table motions to SNP conference calling for clearer sanctions against perpetrators.
Of course, there is still one anonymous MP out on bail while being investigated for Rape, somewhere…
Support Labour Heartlands
PLEASE HELP US KEEP GOING AD-FREE
HELP US GROW.
This is a "Pay as You Feel" website.
This blog has no source of state, corporate or institutional finance whatsoever. It runs entirely on voluntary subscriptions from its readers – many of whom do not necessarily agree with every article, but welcome the alternative voice, insider information and debate.
You can have access to all of our online work for free. However if you want to support what we do, you could make a small donation to help us keep writing and staying ad-free. The choice is entirely yours.