Labour Party has hired a former Israeli spy to help manage its social media, The Electronic Intifada revealed today.
It has been reported Assaf Kaplan a former Israeli military intelligence officer will work within the offices of the Labour Leader Sir Keir Starmer.
Its claimed Assaf Kaplan served as an officer in the elite Unit 8200 It is also an elite institution whose graduates, after leaving service, can parlay their cutting-edge snooping and hacking skills into jobs in Israel, Silicon Valley or in this case a foreign countries opposition Party.
Many Left wing pages and Twitter profiles have started to block the Unit 8200 veteran Assaf Kaplan Facebook profile.
In 2014, a group of whistleblowers detailed how the unit spies on Palestinian civilians living under Israeli military occupation.
According to his LinkedIn profile, Kaplan was in the Israeli army's military intelligence division from May 2009 to November 2013.
He was a Unit 8200 intelligence analyst and later an officer.
In September 2014 a former member of Unit 8200 became a whistleblower, exposing the units actions called out on innocent civilians, published in the Guardian it claimed:
'Any Palestinian is exposed to monitoring by the Israeli Big Brother'
Israeli intelligence unit testimonies.
Testimonies from people who worked in the Israeli Intelligence Corps tell of a system where there were no boundaries
From a political standpoint, information is collected that can serve to manipulate Israeli, Palestinian and international politics. Many would think this placement would be an issue for UK security services.
The fact that a former officer of a foreign intelligence service is now working for Her Majesty's opposition in a role that allows monitoring, although the social media profiles of Labour Party members seems a little questionable, especially in light of the #LabourLeaks dossier.
#LabourLeaks 'Validation'
The Labour leaks is an 860-page document that appears to show a huge cache of leaked WhatsApp messages and emails from senior officials of the Labour party's right wing, who worked to undermine Jeremy Corbyn in his leadership of the Party.
In the dossier, the Labour party staffers described themselves as a 'New Stasi' after creating a system to spy on members' for the sole reason of suspending and removing anyone that they felt pro Palestinian, Left wing or Corbyn supporters.
This New Stasi of the Labour Party, exploited the fact that not everyone understands the difference between the state of Israel and the Jewish people, and therefore framed every criticism of Israeli policy as anti-Semitism.
Since then, many Labour Party members have been kicked out of the party over accusations of anti-Semitism, some of them justified and some not but all on the recommendations of this corrupt unit.
Staff sabotaged Labour's election chances, but worst is the abuse of members who didn't know they were signing up to be surveilled under a "new Stasi system". If members don't understand the implication and implicit ethos of what those staff did the reality is for a political organisation to spy on its members is terrifying.
As well as Facebook, staff specifically scraped Twitter with what was called "new Stasi system", that would record who were fans of particular pages and scrape Facebook comments from those pages The 860-page document goes into detail and records the brags of how they suspended members just for their support of Jeremy Corbyn.
Again, they specifically targeted pages, such as "JeremyCorbyn4PM", "Momentum" and "Young Greens", that might catch people on the left saying anything remotely that they could use to remove the members from the Labour Party.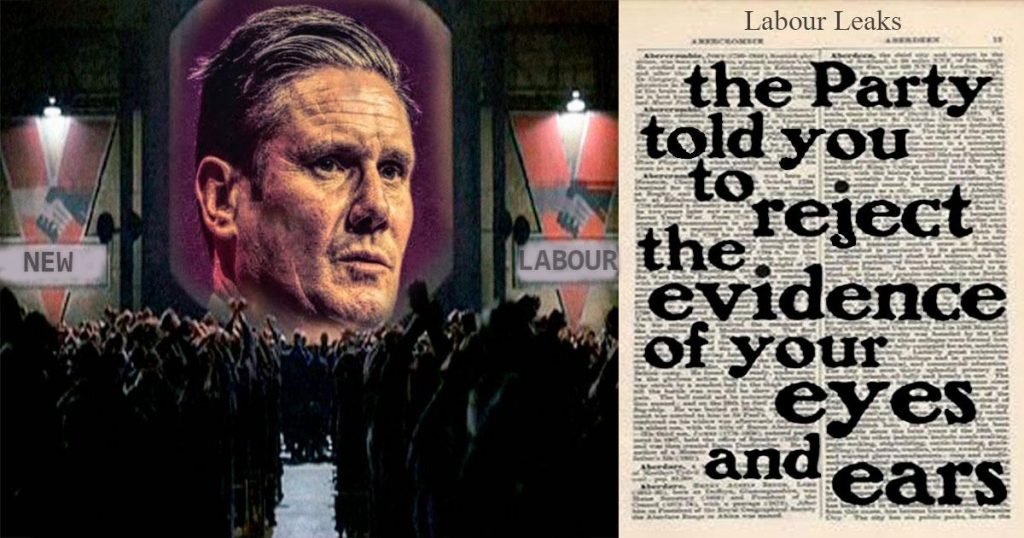 The 860-page document claims that "an abnormal intensity of factional opposition to the party leader" had "inhibited the proper functioning of the Labour Party bureaucracy" and contributed to "a litany of mistakes" in dealing with antisemitism, which it admits was a serious problem in the party.
These staffers carried out a witch hunt against anyone the deemed undesirable.
Assaf Kaplan's social media shows he has already established ties with Labour's internal Israel lobby, as well as at least one past Israeli spy.
Connecting the dots
Assaf Kaplan Facebook profile shows he is "friends" with both Shai Masot and Michael Rubin.
Masot was the Israeli embassy agent ejected from the UK in January 2017 after being exposed for plotting against British ministers and lawmakers.
Masot also interfered in British politics by trying to secretly engineer the creation of a pro-Israel youth group within the Labour Party.
A close contact of Masot, Rubin is director of Labour Friends of Israel. In undercover footage filmed by Al Jazeera, Rubin admitted that "I knew Shai in my role at Labour Students, we did a couple of things together."
Rubin was chair of Labour Students in February 2016, when the fabricated "Labour anti-Semitism crisis" against Jeremy Corbyn first kicked off in earnest at Oxford University.
Rubin secretly conducted Labour's first ever "investigation" into alleged anti-Semitism. It was such an obvious hatchet job that it was buried by the party.
But The Electronic Intifada obtained a copy and published extracts last year.
Not only did the document smear and misrepresent the pro-Corbyn Labour left at Oxford, but it included outright fabrications. Yet the report was highly influential in promoting the false "Labour anti-Semitism" narrative.
Kaplan is also followed on Twitter by Liron Velleman, an officer with the Jewish Labour Movement – another pro-Israel group which has smeared Corbyn.
2.2.3. The "Validation" process. Extract from the Leaked Labour document:
"I'll work on an experimental new Stasi system"
"James Schneider has [been flagged] but unfortunately it's a bit benign" "fuck Momentum"
It was in this context that the Governance and Legal Unit led on a highly controversial operation to "vet" members and supporters by examining their social media feeds – a second round of 2015's "Trot hunt", officially called "Validation".
At the time, the Nationbuilder software that Labour used to hold its member and supporter data had agreements with Facebook and Twitter that enabled it to "match" profiles, primarily through people's email addresses.
At the end of June 2016, Richard Shakespeare, Labour's lead developer, quickly produced a web app that would scrape Twitter and Facebook for tweets, retweets, shares and comments that matched various search criteria, and then match them to profiles of members and supporters, with a basic interface for staff to review the evidence and matches produced.
Though formally under Buckingham (who continued to work part-time), and despite having started in his role just days earlier, on 27 June 2016, Sam Matthews, newly appointed Compliance Officer was tasked with "co-ordinating this on a day-to-day Basis".
He noted on 1 July that "the goal is… [to] investigate and refer as many as possible within the time scale we've got".
The scale of the operation was deliberately hidden from the NEC, however – "we don't want the NEC to have much of an idea how many there are to review (we're worried they'll get scared)".
Matthews and Shakespeare discussed the need for secrecy, limiting what information people involved could see, and using people who could be "trusted", with 10 people being recruited to work on this from Labour Students (two of whom were also noted as coming from "Britain Stronger In Europe"; there appears to have been some overlap between the two organisations)
Britain Stronger in Europe (formally The In Campaign Limited) was an advocacy group which campaigned in favour of the United Kingdom's continued membership of the European Union in the 2016 British referendum.
Lord Peter Mandelson sat on the board on Britain Stronger IN Europe. He along with Roland Rudd another of Tony Blair's advisers later setup the Corbyn–sceptic remain campaign pressure group 'The People's vote'
The key staff involved in this process openly opposed Jeremy Corbyn, and this process of "vetting" was designed to target the party's left.
Read the full report here LINK The question to the membership is how can the Labour Party ever be trusted again…
Thanks to Asa Winstanley of The Electronic Intifada for his work and exposing this appointment.
Support Labour Heartlands
PLEASE HELP US KEEP GOING AD-FREE
HELP US GROW.
This is a "Pay as You Feel" website.
This blog has no source of state, corporate or institutional finance whatsoever. It runs entirely on voluntary subscriptions from its readers – many of whom do not necessarily agree with every article, but welcome the alternative voice, insider information and debate.
You can have access to all of our online work for free. However if you want to support what we do, you could make a small donation to help us keep writing and staying ad-free. The choice is entirely yours.