Speaking at the annual Limmud Festival, Limmud is a British-Jewish educational charity the Labour Leader was asked which Tory politician he most admired, Sir Keir Starmer said: "I had a degree of admiration for Teresa May. I knew what her moral framework was."
Sir Keir Starmer made the comments at the annual Limmud Festival, which took place online over Zoom as a result of gathering restrictions imposed by COVID-19.
Most people would agree that the one thing Theresa May was most lacking was in her so-called 'Moral framework'. David Osman Veteran leftwing journalist and author called it right when he says:
"Theresa May's 'moral framework' was so flexible she could deport a British citizen for being black on Saturday and still go to church on Sunday." – D Osman
Theresa May's 'moral framework' was so flexible she could deport a British citizen for being black on Saturday and still go to church on Sunday pic.twitter.com/04avuvW8Pe

— David__Osland (@David__Osland) January 1, 2021
If these are the sort of moral framework Starmer admires then it would account for the reasons why he was chief amongst the 13 'Labour' front-benchers, who did NOT sign a letter to Priti Patel demanding cancellation of 'Windrush' deportation flight in December 2020.
The Government plans to deport up to 50 people to Jamaica on Wednesday, a move that would separate 31 children from their fathers.

It's failed to learn the lessons of the Windrush scandal.

I have joined more than 60 MPs in calling for the flight to be cancelled #StopThePlane pic.twitter.com/7pzMh307LQ

— Zarah Sultana MP (@zarahsultana) November 30, 2020
More than sixty Labour MPs put their names to a letter sent by Norwich MP Clive Lewis to Home Secretary Priti Patel, calling for the cancellation of a deportation flight to Jamaica taking off on Wednesday. The flight, which will affect people who have lived in the UK since their childhood, will separate at least 31 children from their father and, as Lewis notes, is a continuation of the 'Windrush' 'hostile environment' policies that put deportees at risk of abuse, violence and even death.
Its reminiscence of Tony Blair who stated: 'My job was to build on some Thatcher policies'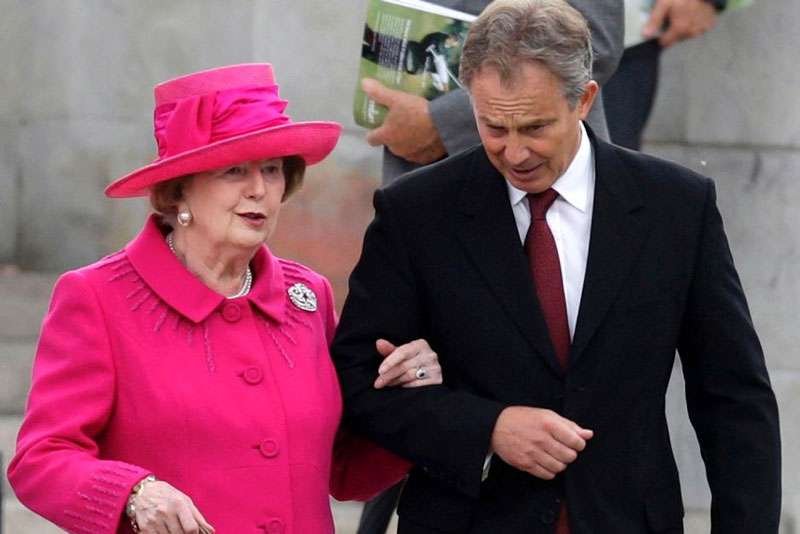 'My job was to build on some Thatcher policies
Former Prime Minister Tony Blair has described Baroness Thatcher as "a towering political figure" whose legacy will be felt worldwide.
Mr Blair said Lady Thatcher had always been "immensely kind" to him.
He added: "I always thought my job was to build on some of the things she had done rather than reverse them.
"Many of the things she said, even though they pained people like me on the left… had a certain creditability." LINK
The Enemy within.
Sir Keir went onto defend his decision to serve in the Shadow Cabinet under Jeremy Corbyn.
He said: "I thought it was better to stay and try and change things; others thought it was better to leave.
"I thought it was better to make the arguments that needed to be made in the Shadow Cabinet.
"I took the view that if you are in a party you stay in and fight for change; other people took a different view."
He added: "I am very conscious now that as leader of the Labour Party, it falls to me to bring about that change."
-End Quote
Translated: Sir Keir Starmer used his position to undermined Corbyn at every turn.
Sir Keir Starmer was amongst the right wing Labour Party MPs that carried out the so-called Chicken coup against Jeremy Corbyn three days after the Referendum and David Cameron resigned, throwing Labour into turmoil and the country leaderless from both main parties
Lets hope people are just as loyal to Starmer has he was to Corbyn…
Support Labour Heartlands
This is a "Pay as You Feel" website. You can have access to all of our online work for free. However if you want to support what we do, you could make a small donation to help us keep writing and staying ad-free. The choice is entirely yours.
PLEASE HELP US KEEP GOING AD-FREE
HELP US GROW.
The future can be ours - but only if we work together to make it happen. We've been fighting to make the Labour Heartlands a better, more fairer and equal place for over two years now. With a dedicated team and the commitment from our generous supporters giving small regular donations each month, more if they can afford it, we're winning. But there is still so much to do. We're ambitious, but we can only continue to make positive change and shape our country if more of our supporters join us on this journey. If you believe in the issues we fight for please take action and join Labour Heartlands grassroots think-and-do-tank today. It will make all the difference. And then we can make all the difference for everyone.
Not funded by millionaires or advertisers.
Labour Heartlands funded by the people.