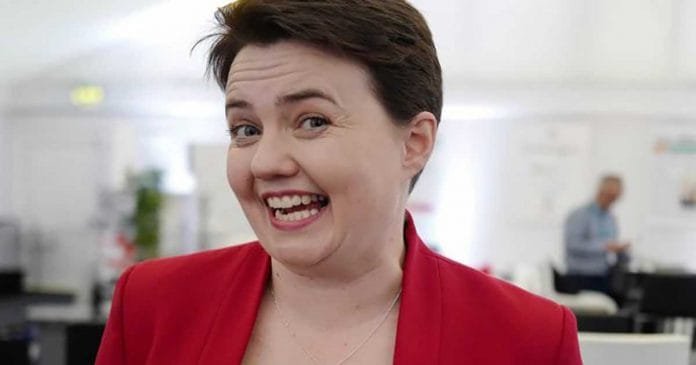 The former Scottish Tory leader will pocket the extra cash for 24 days work on top of her £63,579 MSP wage.
Ruth Davidson has been called on to quit as an MSP after taking on a "unethical" £50,000 a year second job with a London PR firm.
The ex Scottish Tory leader will top up her £63,579 MSP salary with a £2,000 a day advisory role at Tulchan Communications.
Scottish Labour MSP Neil Findlay plans to lodge a Member's Bill in the Scottish Parliament to ban MSPs from having second jobs.
He accused Ms Davidson of bringing the parliament "into disrepute" and said: "You cannot be a parliamentarian and a highly-paid lobbyist at the same time.
Ruth Davidson's actions bring the Scottish Parliament into disrepute.
If she wants to continue pocketing tens of thousands of pounds from this lobbying firm she should resign as an MSP.
"The people of Edinburgh deserve an MSP that will represent them, not private corporations."
'Conflict of interest'
The SNP's Gordon MacDonald urged the former journalist to "decide which day job matters".
He said: "That's not only a conflict of interest – it's holding her constituents, and the Scottish Parliament as a whole, in contempt."
Davidson led the Scottish Tories for eight years, but shocked the political world when she stood down recently.
She cited personal and political factors and is unlikely to stand for Holyrood again.
She has been criticised after accepting another job that will see her getting paid £50,000 for 24 days' work.
Her appointment has raised questions about an MSP doubling up as a parliamentarian and a PR adviser.
Davidson has a political link to the firm through former Tory chairman Andrew Feldman , who is Tulchan's managing partner.
Company clients included big name corporates such as Santander, Morgan Stanley, Petrofac, Diageo and Prudential.
According to her Holyrood register of interest, Davidson has raked in outside earnings while serving as an MSP.
She received a £20,500 book advance, £12,946 for the delivery and publication of the book, £3,000 for an essay, £5,000 for appearing on ITV's Celebrity Chase, and £2,065 for starring in the Great British Bake Off .
Politicians who were criticised over second jobs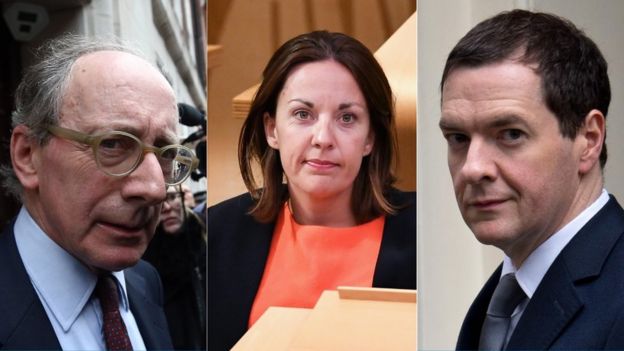 In an interview, Davidson said the job involved advising companies: "It's about . . . letting them know what government thinking is, what campaigns are brewing outside of that."
A spokesman for the Scottish Conservatives said:
"Ruth's business advisory role is well within all parliamentary and industry rules." It is far less onerous than the party leadership she held for eight years, and she is able to complete the 16 hours a month it requires while still having more time for her family and constituency.
"Ruth is committed to seeing out her term as the MSP for Edinburgh Central."
Support Labour Heartlands
PLEASE HELP US KEEP GOING AD-FREE
HELP US GROW.
This is a "Pay as You Feel" website.
This blog has no source of state, corporate or institutional finance whatsoever. It runs entirely on voluntary subscriptions from its readers – many of whom do not necessarily agree with every article, but welcome the alternative voice, insider information and debate.
You can have access to all of our online work for free. However if you want to support what we do, you could make a small donation to help us keep writing and staying ad-free. The choice is entirely yours.