Westminster 'turned blind eye to child sex abuse claims for decades,' report finds
A report into sexual abuse against children by politicians says that Westminster "actively shielded" suspects from investigation. One of the alleged perpetrators was the private secretary to Margaret Thatcher.
Political parties, police and prosecutors turned a blind eye to the sexual abuse of children and actively covered up allegations over decades, an independent inquiry found on Tuesday.
The inquiry did not find evidence of an organised paedophile network. The inquiry examined the years between the 1960s and the 1990s.
The report found there had been "significant failures by Westminster institutions in their responses to allegations of child sexual abuse."
Child sexual abuse connected to Westminster, ignored victims and showed excessive "deference" to MPs and ministers fighting to clear their reputations, an investigation has found.
The long-awaited report by the independent inquiry into child sexual abuse into the most politically sensitive section of its work, however, dismisses claims of any conspiracy involving an "organised Westminster paedophile network".
The 173-page review, following hearings over the past two years, names several prominent MPs, including the Liberal MP Sir Cyril Smith and the Conservative Sir Peter Morrison, as being "known to be active in their sexual interest in children" but who escaped prosecution.
"The police paid little regard to the welfare of sexually exploited children," the report says. "Political parties showed themselves, even very recently, to be more concerned about political fallout than safeguarding; and in some cases the honours system prioritised reputation and discretion in making awards, with little or no regard for victims of nominated persons.
"This included failure to recognise it, turning a blind eye to it, actively shielding and protecting child sexual abusers and covering up allegations," the report's summary said.
Former Liberal leader David Steel, one of the most influential Liberal politicians of the twentieth century, announced his resignation from the centrist Liberal Democrat party and the House of Lords later on Tuesday. Steel was condemned in the report for failing to act despite knowing about cases of child sexual abuse.
Politicians 'protected from prosecution'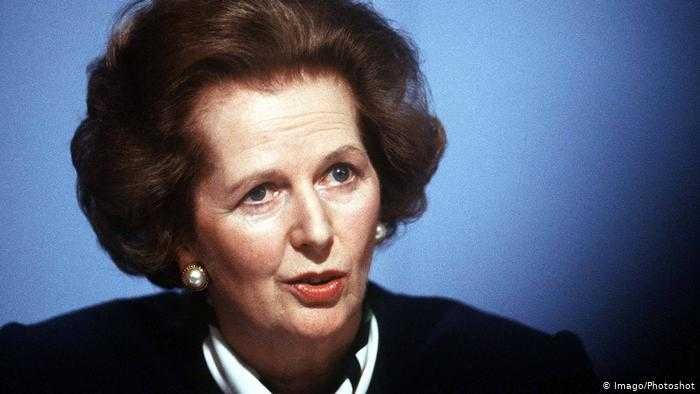 The report named several members of parliament, including Peter Morrison and Cyril Smith as being "known or rumoured to be active in their sexual interest in children and were protected from prosecution in a number of ways."
Morrison was the private secretary to Margaret Thatcher, the British prime minister in the 1980s.
SIR PETER MORRISON
The Chester MP until 1992 held a number of posts within Margaret Thatcher's government, though it was said he was known to like "little boys". 
In the late 1980s an allegation arose that Morrison had been removed by police officers from a train in Crewe for sexually molesting a 15-year-old boy.
However, the inquiry heard great efforts were made to suppress these rumours rather than conduct any more formal investigation, with the Tories' constituency agent meeting with the Labour counterpart to agree not to mention it during the election campaign in 1987.
Despite the seriousness of the rumours and the alleged incident on the train, no one considered the potential fate of children – the inquiry said "the focus of attention remained unswervingly on political consequences rather than the welfare of the child", and Tory Morrison's career was undamaged. He died in 1995.
The report highlighted that Thatcher was aware of Morrison having a "penchant for small boys" but did nothing about it. Similarly, David Steel was aware that Cyril Smith was a serial sex offender but did nothing about it, later recommending him for a knighthood.
VICTOR MONTAGU
The 10th Earl of Sandwich and former South Dorset MP was let off with a caution after a "simple" 10-year-old boy alleged he had been indecently assaulted by the Tory
Montagu broadly agreed but denied the relationship was sexual.
The inquiry found that "significant leeway was given to Montagu" as a well-known aristocratic landowner, and that "a patronising attitude was shown by the police and the Director of Public Prosecutions' office towards a working-class victim".
Montagu's son Robert, who was repeatedly sexually abused by his father, said the decision not to prosecute was "entirely wrong".
Montagu died in 1995.
SIR PETER HAYMAN
The former High Commissioner to Canada was a member of the Paedophile Information Exchange, a controversial organisation campaigning to legalise paedophilia in the late 1970s.
The inquiry found he was the beneficiary of "preferential, differential and unduly deferential treatment" over claims he sent obscene material in the post, following a meeting between his solicitor and the then-director of public prosecutions.
Unfortunately there are many more names the National names more. LINK
SIR CYRIL SMITH
The inquiry also found that the police knew enough to prosecute Smith in the 1970s, but were thwarted by senior policemen who thought such a move would be "too political."
"There is ample evidence that individual perpetrators of child sexual abuse have been linked to Westminster. However, there was no evidence of any kind of organised 'Westminster paedophile network' in which persons of prominence conspired to pass children amongst themselves for the purpose of sexual abuse.
"The source of some of the most lurid claims about a sinister network of abusers in Westminster has now been discredited with the conviction of Carl Beech.
"Nevertheless, it is clear that there have been significant failures by Westminster institutions in their responses to allegations of child sexual abuse. This included failure to recognise it, turning a blind eye to it, actively shielding and protecting child sexual abusers and covering up allegations."
The former Rochdale MP died in 2010, prompting a slew of allegations that he had abused children for decades.
The inquiry heard evidence from Westminster insiders that his criminal behaviour was known, or at least that he was rumoured to be active in his sexual interest in children, but was protected from prosecution in a number of ways.
A retired police officer told the inquiry that his team had enough evidence to prosecute Liberal MP Smith in the 1970s for his involvement in sexual activity with young boys, but that progress of that investigation was thwarted by senior officers at the time, who claimed that it was "too political".
He was knighted in 1988, almost two decades after he was first investigated by police for abusing boys at a hostel in the town.
He later confirmed to at least one witness that stories in the Rochdale Alternative Paper and Private Eye were "correct".
The inquiry is highly critical of the former Liberal leader David Steel for failing to investigate allegations against Smith, whom he recommended for a knighthood without "confronting him to ask if he was still committing offences against boys".
The report says: "Lord Steel should have provided leadership. Instead, he abdicated his responsibility. He looked at Cyril Smith not through the lens of child protection but through the lens of political expediency … When attending the inquiry, far from recognising the consequences of his inaction, Lord Steel was completely unrepentant."
The investigation went as far back as the 1960s, when expensive cars cruised around Piccadilly Circus, "viewing boys and young men, who would hang around the railings known as the 'meat rack' to be picked up by older men and abused".
The then commissioner of the Metropolitan police, Sir Joe Simpson, is reported to have said at a Home Office meeting that there were "several cottages in Westminster which we don't investigate" because "they are frequented by celebrities and MPs". The report adds: "It is an example of a policy giving special treatment to persons of prominence and of deference towards those in power at Westminster."
The Lib Dems had no immediate comment about whether Steel would be expelled from the party or why they had let him back in just a few months after suspending him over his conduct in March 2019. A Lib Dem spokesman said: "Cyril Smith's acts were vile and repugnant. We have nothing but sympathy for those whose lives he ruined. This is an important inquiry and we are thoroughly reading its report."
But Smith's victims said they would seek to have Steel removed from Lords, their solicitor said.
Richard Scorer, who represents a number of victims, some of whom lived in children's homes in Rochdale, said: "Our clients are very clear that Lord Steel should be kicked out of the House of Lords."
In relation to the Paedophile Information Exchange (PIE), which advocated sex with children, the inquiry says the organisation's aims were "given foolish and misguided support for several years by people and organisations who should have known better. These included the National Council for Civil Liberties and the Albany Trust. There was a fundamental failure to see the problem and a lack of moral courage to confront it."
It finds no evidence, however, to support claims that the PIE received Home Office funding in the late 1970s. "This allegation was made by Tim Hulbert, a retired public servant and former consultant at the Voluntary Services Unit attached to the Home Office," the report says. "Despite detailed investigation, there was no available evidence to confirm that PIE as an organisation actually received any grant of Home Office funding.
"The available contemporaneous documents and witness evidence suggest that the alleged funding was not provided. Beyond Mr Hulbert's allegation, we have seen no evidence that any employee of the Home Office intended to fund PIE."
The report does not pass direct judgment on the role of Tom Watson, the Labour MP whose parliamentary question in October 2012 first claimed there was "clear intelligence suggesting a powerful paedophile network linked to Parliament and No 10". Its conclusions, however, in effect refute that assertion.
On Beech, it notes: "The source of some of the most lurid claims about a sinister network of abusers in Westminster has now been discredited. In July 2019, several months after the conclusion of the hearings in this investigation, [he] was convicted at Newcastle crown court of perverting the course of justice and fraud in connection with false allegations of child sexual abuse and murder made by him against a variety of prominent political figures, including Sir Edward Heath, Lord Brittan, Lord Bramall and the former heads of MI5 and MI6. He was sentenced to 18 years' imprisonment."
Inquiry continues
The Independent Inquiry into Child Sexual Abuse (IICSA) was set up in 2017 and is expected to take five years to be completed.
The inquiry is one of the largest and most expensive ever undertaken in Britain. The Westminster investigation is one of several investigations underway.
"We hope this report and its recommendations will lead political institutions to prioritise the needs and safety of vulnerable children," said Chair Alexis Jay.
Reuters contributed to this report
Support Labour Heartlands
Help Us Sustain Ad-Free Journalism
Sorry, I Need To Put Out the Begging Bowl
Independent Journalism Needs You
Our unwavering dedication is to provide you with unbiased news, diverse perspectives, and insightful opinions. We're on a mission to ensure that those in positions of power are held accountable for their actions, but we can't do it alone. Labour Heartlands is primarily funded by me, Paul Knaggs, and by the generous contributions of readers like you. Your donations keep us going and help us uphold the principles of independent journalism. Join us in our quest for truth, transparency, and accountability – donate today and be a part of our mission!
Like everyone else, we're facing challenges, and we need your help to stay online and continue providing crucial journalism. Every contribution, no matter how small, goes a long way in helping us thrive. By becoming one of our donors, you become a vital part of our mission to uncover the truth and uphold the values of democracy.
While we maintain our independence from political affiliations, we stand united against corruption, injustice, and the erosion of free speech, truth and democracy. We believe in the power of accurate information in a democracy, and we consider facts non-negotiable.
Your support, no matter the amount, can make a significant impact. Together, we can make a difference and continue our journey toward a more informed and just society.
Thank you for supporting Labour Heartlands
Just click the donate button below