Police in London said on Saturday (Nov 28) that they had made 155 arrests as they tried to break up anti-lockdown and anti-vaccine protests.
The police said the arrests had been made for different offences including assaulting a police officer, possession of drugs and breaching coronavirus restrictions.
Demonstrators, many of who were not wearing masks, joined protests about the government's measures to lockdown England.
In testy scenes protesters clashed with police at King's Cross and Marble Arch in London.
Officers were photographed surrounded by the discharge of a smoke bomb launched into the melee.
One man was arrested and put into a van to be taken away from the 'Our Movement' demonstration which is also protesting about the Covid vaccine and wearing masks.
Police officers were booed and met with chants of "shame on you" as protesters, many not wearing face masks, ignored requests to leave.
Earlier protesters, including some dressed as Christmas elves, brandished signs reading "All I want for Christmas is my freedom back", "Ditch the face masks" and "Stop controlling us".
They had earlier been warned by police that protests were not acceptable exemptions to the ban on gathering under current coronavirus regulations in England.
Groups of police officers were seen running towards protesters in Oxford Circus, Carnaby Street and Regent Street.
Traffic was temporarily blocked as officers tried to handcuff people on the ground in the middle of the road.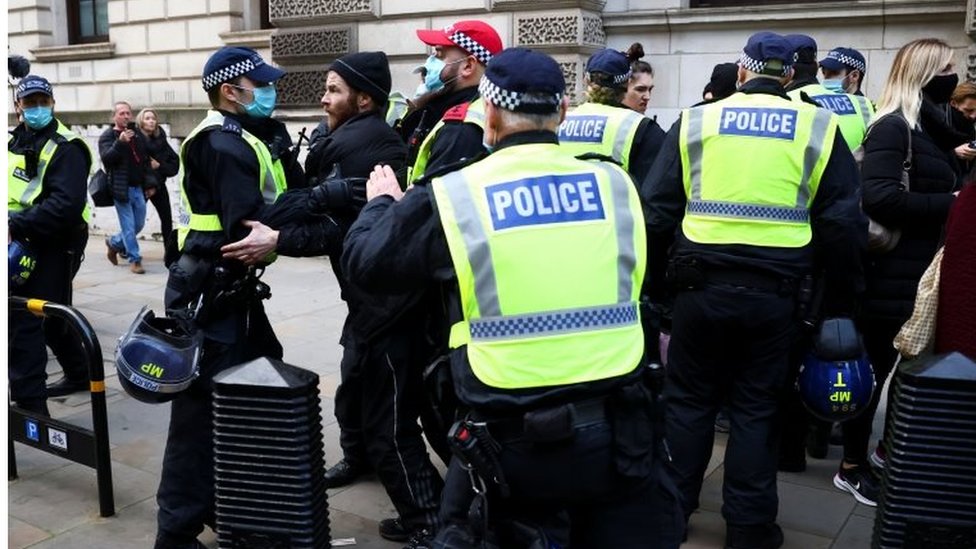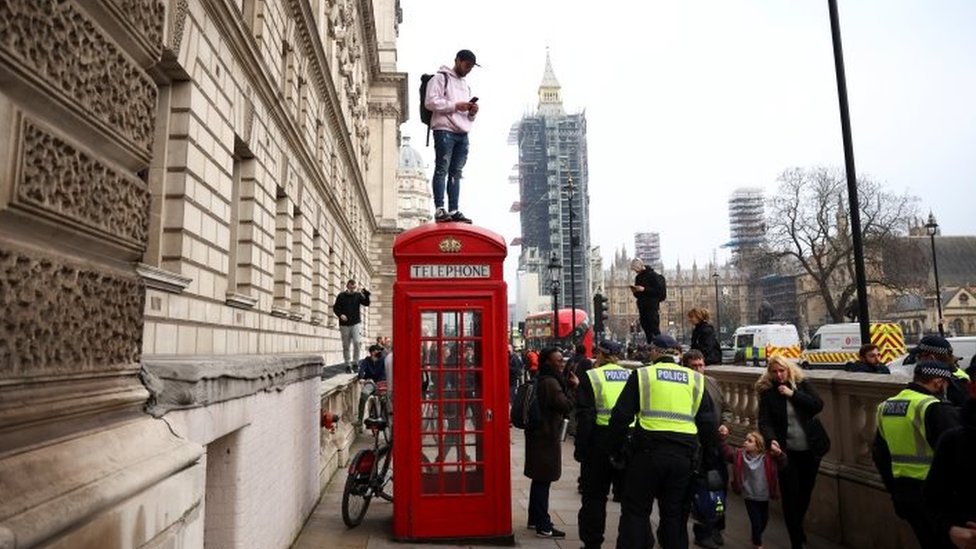 Civil rights groups Liberty and Big Brother Watch have argued that the right to safely protest should be explicitly outlined as an exemption in regulations covering England's tiered restrictions, which are due to come into force next week.
The Met said coaches taking protesters into London had earlier been intercepted and those who did not turn back and go home were either arrested or given fines.
Support Labour Heartlands
PLEASE HELP US KEEP GOING AD-FREE
This is a "Pay as You Feel" website.
Hey there! Thanks for stopping by. If you've enjoyed reading the articles on Labour Heartlands so far, We would be incredibly grateful if you could consider making a small donation. Labour Heathlands is not your typical news outlet. We are not here to simply regurgitate the daily news cycle, that's for the rest of them. Our focus is on delving deeper, uncovering the untold stories and shedding light on the issues that the mainstream media chooses to ignore.
Our unwavering commitment to journalistic integrity means that we are not influenced by any external forces. We are not beholden to PR companies, advertisers or press barons, and we refuse to let anyone dictate what we report on. Our editorial independence is sacrosanct, and our only allegiance is to the truth.
While we do not align ourselves with any particular political party, we stand firmly against corruption, injustice and the erosion of truth and the rule of law. We believe that accurate information is the lifeblood of a democracy and that facts are not up for debate.
Once again, thank you for your support – We truly couldn't do this without you!
PLEASE HELP US KEEP GOING AD-FREE