Police in London said on Saturday (Nov 28) that they had made 155 arrests as they tried to break up anti-lockdown and anti-vaccine protests.
The police said the arrests had been made for different offences including assaulting a police officer, possession of drugs and breaching coronavirus restrictions.
Demonstrators, many of who were not wearing masks, joined protests about the government's measures to lockdown England.
In testy scenes protesters clashed with police at King's Cross and Marble Arch in London.
Officers were photographed surrounded by the discharge of a smoke bomb launched into the melee.
One man was arrested and put into a van to be taken away from the 'Our Movement' demonstration which is also protesting about the Covid vaccine and wearing masks.
Police officers were booed and met with chants of "shame on you" as protesters, many not wearing face masks, ignored requests to leave.
Earlier protesters, including some dressed as Christmas elves, brandished signs reading "All I want for Christmas is my freedom back", "Ditch the face masks" and "Stop controlling us".
They had earlier been warned by police that protests were not acceptable exemptions to the ban on gathering under current coronavirus regulations in England.
Groups of police officers were seen running towards protesters in Oxford Circus, Carnaby Street and Regent Street.
Traffic was temporarily blocked as officers tried to handcuff people on the ground in the middle of the road.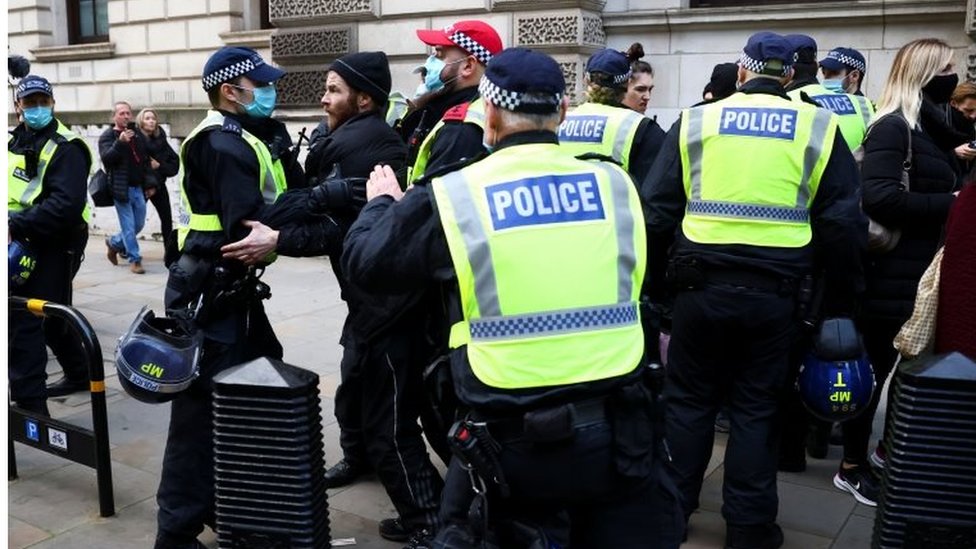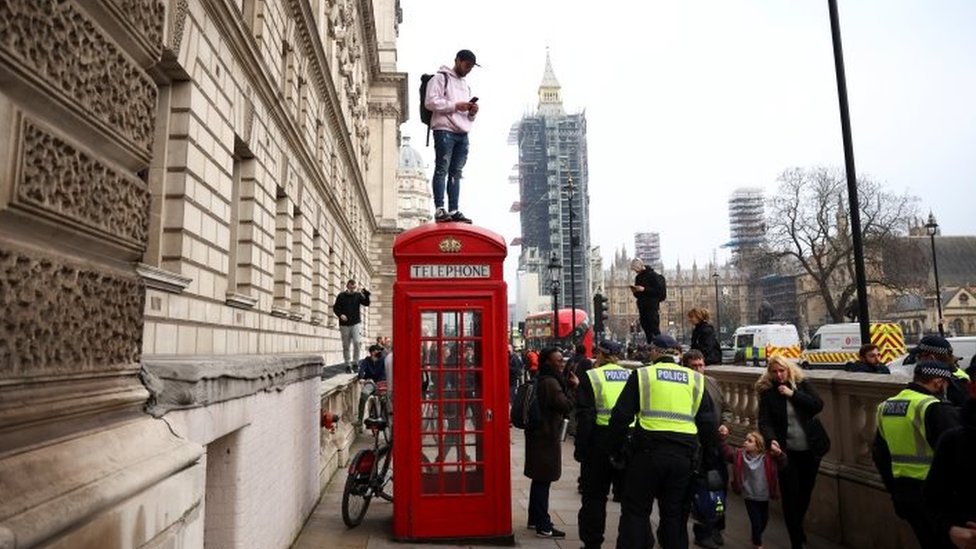 Civil rights groups Liberty and Big Brother Watch have argued that the right to safely protest should be explicitly outlined as an exemption in regulations covering England's tiered restrictions, which are due to come into force next week.
The Met said coaches taking protesters into London had earlier been intercepted and those who did not turn back and go home were either arrested or given fines.
Support Labour Heartlands
PLEASE HELP US KEEP GOING AD-FREE
HELP US GROW.
This is a "Pay as You Feel" website.
This blog has no source of state, corporate or institutional finance whatsoever. It runs entirely on voluntary subscriptions from its readers – many of whom do not necessarily agree with every article, but welcome the alternative voice, insider information and debate.
You can have access to all of our online work for free. However if you want to support what we do, you could make a small donation to help us keep writing and staying ad-free. The choice is entirely yours.