China has the longest continuous history of any country in the world—3,500 years of written history. And even then 3,500 years ago China's civilization was old!
This is a civilisation that invented the world's first mechanical clock way back in 725 AD, a time when Western Europe was living in the Dark ages, an age after the fall of the Roman Empire in Europe, characterised by economic, intellectual and cultural decline. An age of barbarity, conquest and cruelty.
There is much to admire about the Chinese, their history culture and traditions. But there are aspects of Chinese culture in the 21 century that we find cruel and barbaric and if they belong anywhere it should be the long forgotten past. Yes, there is much to admire.
But what we cannot and will not accept or admire is the cruelty this so called festival brings.
China's annual dog meat festival is underway in the southwestern city of Yulin. This year, however, the fair is taking place with the backdrop of a coronavirus pandemic, and in defiance of a government initiative to improve animal welfare and reduce the risks associated with live animal markets.
Dog meat has long been believed to bring good health and luck in certain parts of China, but the practice is taboo and deeply offensive to much of the rest of the world — and to many Chinese.
The tradition of eating dog meat dates back some 500 years in China, South Korea and other countries, where many believe it wards off the heat in summer months.
However, the Yulin festival, celebrated during the summer solstice, is a relatively new one, beginning only in recent years.
With rules and attitudes changing, activists hope this year could be the last for the Yulin dog meat festival.
This practice is not carried out by the entire Chinese population, just a small few. The government are becoming negative to the practice, however, for a government that prides itself on the community of nation, it sure looks weak when it cannot administer against such cruel practices.
The 10-day fair was first held in 2009 to celebrate the summer solstice. It has attracted thousands of visitors every year, many of whom pick live dogs from cramped cages to cook and eat. Cat meat, fresh lychee fruits and liquor are also on offer.
It seems amazing that this would be allowed after the official reports on how coronavirus was first contracted. Its claimed SARS-CoV-2 made the jump to humans at one of Wuhan's open-air "wet markets." They're where customers buy fresh meat and fish, including animals that are killed on the spot.
Some wet markets sell wild or banned species like cobras, wild boars, and raccoon dogs. Crowded conditions can let viruses from different animals swap genes. Sometimes the virus changes so much it can start to infect and spread among people.
Unfortunately knowing this the so-called festival is still going ahead today.
THIS REPORT INCLUDES GRAPHIC IMAGES OF DEAD ANIMALS
Campaigners who brand the event a "public health risk" are still hoping an appeal to the country's government to intervene will earn a last-minute reprieve for up to 5,000 animals.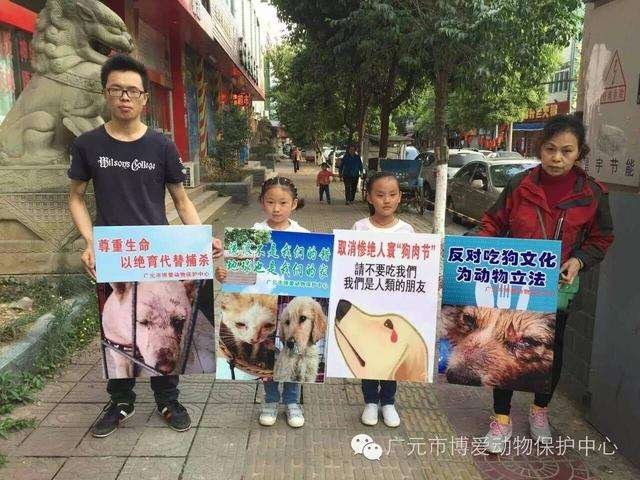 But vendors have already been photographed selling slaughtered pups in Yulin, Guangxi province, long before the start of proceedings.
Local activists found eight stands at Dongkou market and a further 18 at Nanqiao market at the end of May, Humane Society International said.
Officials claim there are checkpoints on highways to stop incoming trucks of dogs, but local activists insist that the vehicles are still getting through, according to HSI.
It comes as the world continues to struggle to combat the coronavirus pandemic, which is said to have started in a wet market selling animals in Wuhan over 18 months ago.
"This year's dog meat festival is the same as before, with very few [people] wearing masks,"
The Lychee and Dog Meat Festival sees people gathering in Yulin to sample dog meat hotpot, lychee fruits and local liquor.
Residents and vendors in Yulin say the animals are killed in a humane way. But critics say animals are killed brutally and publicly, and are sometimes beaten to death or cooked while still alive.
Ahead of the festival, dogs are often kept in small, cramped cages. Some photographs show animals wearing collars, suggesting they may have been stolen pets.
Many dogs are transported from other cities in cramped lorries and unsanitary conditions, allowing diseases to spread easily.
There is no tradition, no history, just cruelty.
Local activist Xiong Hu said: "Stopping incoming dog trucks should have been a top priority for the Guangxi officials on account of disease risks and animal cruelty.
"Truck after truck of sick and dying dogs have been coming to Yulin for the past few weeks, and the local authorities just do nothing to stop it.
"After everything China has been through with Covid-19, you would think national and regional governments would crack down hard on the illegal and filthy dog meat trade to stop public health risks from this unnecessary trade."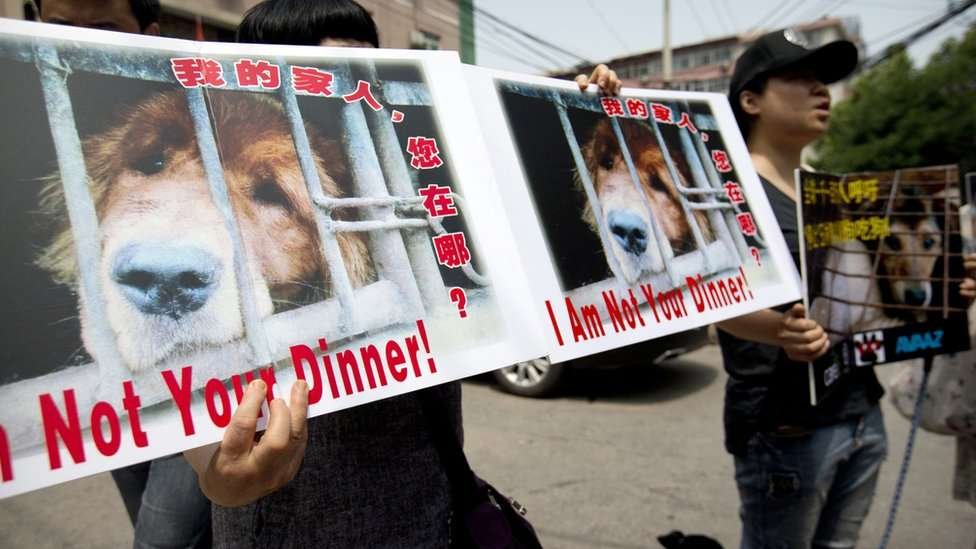 A petition started by the country's major animal rights groups, which calls for action on the festival and trade in dog meat, has been sent to China's minister of public health and minister of agriculture as well as the party secretary of Guangxi and Mayor of Yulin.
Meanwhile Dr Peter Li, HSI's expert on China animal welfare policy, applauded the country's progress after Shenzhen and Zhuhai became the first mainland cities to outlaw dog and cat meat sales and consumption.
But he cautioned: "This trade can be a ticking time bomb for zoonoses [diseases that can pass from animals to humans] and epidemic outbreaks.
"The public health and safety of China's 1.4billion people can never be valued below the interest of the small number of dog meat traders."
For a country that invented the first mechanical clock, it seems stuck in the past. It should look at the time and see this is the 21st century, time to stop this historical barbaric practice.
Support Labour Heartlands
Help Us Sustain Ad-Free Journalism
Sorry, I Need To Put Out the Begging Bowl
Independent Journalism Needs You
Our unwavering dedication is to provide you with unbiased news, diverse perspectives, and insightful opinions. We're on a mission to ensure that those in positions of power are held accountable for their actions, but we can't do it alone. Labour Heartlands is primarily funded by me, Paul Knaggs, and by the generous contributions of readers like you. Your donations keep us going and help us uphold the principles of independent journalism. Join us in our quest for truth, transparency, and accountability – donate today and be a part of our mission!
Like everyone else, we're facing challenges, and we need your help to stay online and continue providing crucial journalism. Every contribution, no matter how small, goes a long way in helping us thrive. By becoming one of our donors, you become a vital part of our mission to uncover the truth and uphold the values of democracy.
While we maintain our independence from political affiliations, we stand united against corruption, injustice, and the erosion of free speech, truth and democracy. We believe in the power of accurate information in a democracy, and we consider facts non-negotiable.
Your support, no matter the amount, can make a significant impact. Together, we can make a difference and continue our journey toward a more informed and just society.
Thank you for supporting Labour Heartlands
Just click the donate button below