Nadhim Zahawi sacked: What Sir Laurie Magnus found in his tax row investigation
Nadhim Zahawi was sacked as Tory party chairman on Sunday by Prime Minister Rishi Sunak following the publication of Sir Laurie Magnus's report, which looked into whether the former minister had fallen foul of the ministerial code.
Sunak last week ordered his ethics adviser to investigate Zahawi following claims he had paid a penalty as part of a reported £4.8 million settlement with tax officials. It was alleged that Zahawi did not declare the dispute with tax authorities.
Sir Laurie Magnus, the new ethics adviser, was tasked with carrying out the investigation as the prime minister's said the former chancellor "should have understood" from the outset that he was under investigation by HMRC and that it was a "serious matter".
He also criticised the MP for Stratford-on-Avon for failing to correct the record for more than six months, after he dismissed reports that HMRC was "looking into" his tax affairs as "smears" during a July 2022 interview with Sky News's Kay Burley.
In a letter to Zahawi, Sunak said that, after the investigation completed its work, "it is clear that there has been a serious breach of the Ministerial Code."
"As a result, I have informed you of my decision to remove you from your position in His Majesty's Government."
Reports of Zahawi's multi-million-pound settlement with tax officials come amid a torrent of revelations on Tory greed, cronyism and corruption involving billions in taxpayers' money, it comes at a time when the majority in Britain are battling just to survive amid the cost-of-living crisis.
Sunak himself has also been scrutinised over the tax arrangements of his wife Akshata Murty, the daughter of an Indian billionaire. Last year, Sunak and Murty appeared on the Sunday Times Rich List of the UK's 250 wealthiest people – the newspaper estimated their joint net worth at £730 million.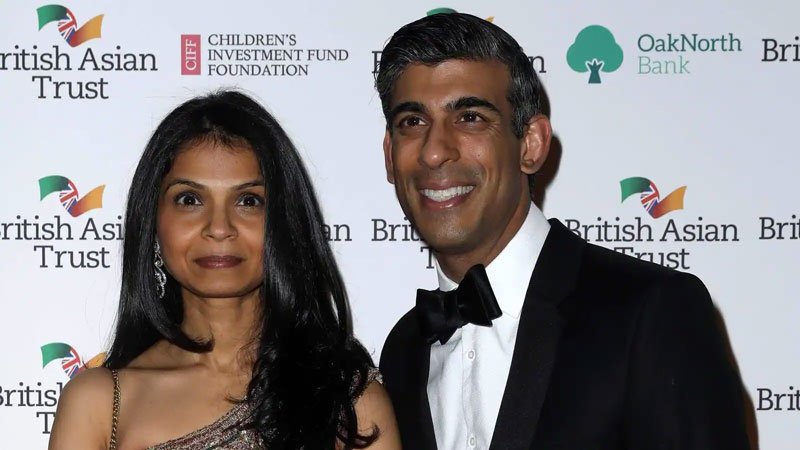 Last year it emerged that Murty had enjoyed "non-domicile" status in the UK which meant she could legally avoid paying UK taxes on her foreign earnings from her family's Infosys business group.
Last week he apologised for receiving his second police fine, for failing to wear a seatbelt while riding in a car. While he was chancellor Sunak was fined by police along with Boris Johnson for attending lockdown-breaking parties held on UK government premises.
The key points in Sir Laurie's report.
'Mr Zahawi should have understood this was a serious matter'
"Mr Zahawi has told me that he had formed the impression that he and his advisers were merely being asked certain queries by HMRC concerning his tax affairs, and that this impression persisted until he received a letter from HMRC on 15 July 2022.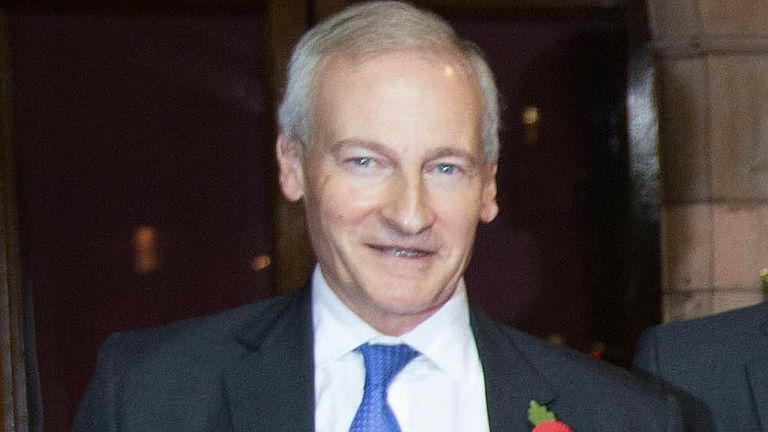 "On the basis of the confidential information to which I have had access, including correspondence between HMRC and Mr Zahawi personally, I consider that an individual subject to the HMRC process faced by Mr Zahawi should have understood at the outset that they were under investigation by HMRC and that this was a serious matter."
'Investigation was a relevant matter for a minister to declare'
"I consider that an HMRC investigation of the nature faced by Mr Zahawi would be a relevant matter for a Minister to discuss and declare as part of their declaration of interests.
"I would expect a Minister to inform their Permanent Secretary and to seek their advice on any implications for the management of their responsibilities.
"I would likewise expect a Minister proactively to update their declaration of interests form to include details of such an HMRC process."
'Mr Zahawi's failure to declare investigation did not meet ministerial standards'
"After his appointment as Chancellor on 5 July 2022, Mr Zahawi completed a declaration of interests form which contained no reference to the HMRC investigation.
"A later form acknowledged (by way of an attachment) that Mr Zahawi was in discussion with HMRC to clarify a number of queries.
"Only following receipt of HMRC's letter received on 15 July 2022, did Mr Zahawi update his declaration of interests form to acknowledge that his tax affairs were under investigation, but he provided no further details other than the statement made previously that he was clarifying queries.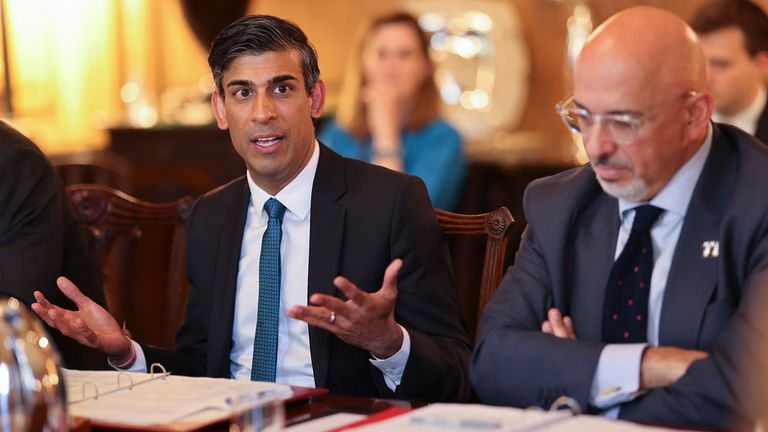 "Given the nature of the investigation by HMRC, which started prior to his appointment as Secretary of State for Education on 15 September 2021, I consider that by failing to declare HMRC's ongoing investigation before July 2022 – despite the ministerial declaration of interests form including specific prompts on tax affairs and HMRC investigations and disputes – Mr Zahawi failed to meet the requirement to declare any interests which might be thought to give rise to a conflict."
'Mr Zahawi failed to declare HMRC investigation ended in penalty'
"The subsequent fact that the investigation concluded with a penalty in relation to the tax affairs of a Minister also requires declaration and discussion.
"It is a relevant interest which could give rise to a conflict, and particularly so in the case of HM Treasury Ministers and the Chancellor of the Exchequer, who has responsibility for the UK tax system.
"As a result of my inquiries, I conclude that Mr Zahawi failed to update his declaration of interest form appropriately after this settlement was agreed in principle in August 2022.
"It was not until mid-January 2023 that details of the earlier HMRC investigation and its outcome were declared."
'Omissions constitute a serious failure to meet ministerial standards'
"I also conclude that, in the appointments process for the governments formed in September 2022 and October 2022, Mr Zahawi failed to disclose relevant information – in this case the nature of the investigation and its outcome in a penalty – at the time of his appointment, including to Cabinet Office officials who support that process.
"Without knowledge of that information, the Cabinet Office was not in a position to inform the appointing Prime Minister.
"Taken together, I consider that these omissions constitute a serious failure to meet the standards set out in the Ministerial Code."
What Mr Zahawi said:
"There have been news stories over the last few days which are inaccurate, unfair and are clearly smears. It's very sad that such smears should be circulated and sadder still that they have been published.
"These smears have falsely claimed that the Serious Fraud Office, the National Crime Agency, and HMRC are looking into me. Let me be absolutely clear. I am not aware of this. I have not been told that this is the case.
"I've always declared my financial interests and paid my taxes in the UK. If there are questions, of course, I will answer any questions HMRC has of me."
What Sir Laurie said about the statement:
"Mr Zahawi has told me that at the time of this statement, he was under the impression that he was answering HMRC's queries, but that he was not under investigation.
"I consider that an individual subject to the HMRC process faced by Mr Zahawi should have understood that they were under investigation by HMRC and that this was a serious matter.
"Under the Ministerial Code, Ministers have a duty to 'be as open as possible with Parliament and the public'.
"Whilst this duty clearly does not extend to disclosing personal tax information, it does include a general duty to be accurate in statements to ensure a false impression is not given or maintained.
"Mr Zahawi did not correct the record until 21 January 2023, when Mr Zahawi's public statement indicated that he had reached a settlement with HMRC following an investigation.
"I consider that this delay in correcting an untrue public statement is inconsistent with the requirement for openness."
'Insufficient regard for Ministerial Code'
"I consider that Mr Zahawi, in holding the high privilege of being a Minister of the Crown, has shown insufficient regard for the General Principles of the Ministerial Code and the requirements in particular, under the seven Principles of Public Life, to be honest, open and an exemplary leader through his own behaviour.
"I want to commend Mr Zahawi for his willingness to assist with my inquiry. I also fully appreciate the pressures faced by Ministers as they address the complex issues of government and the difficulties they encounter in balancing the demands of their personal lives and their ministerial responsibilities.
"These factors, however, cannot mitigate my overall judgement that Mr Zahawi's conduct as a Minister has fallen below the high standards that, as Prime Minister, you rightly expect from those who serve in your government."
Zahawi response
In a letter responding to his dismissal published Sunday, Zahawi said it had been the privilege of his life to serve in successive UK governments. He made no explicit reference to the findings of the ethics inquiry into his tax affairs.
"I arrived in this country fleeing persecution and speaking no English. Here, I built a successful business and served in some of the highest offices in government. I believe that in no other country on earth would my story be possible," the statement read.
Zahawi was born in Iraq to Kurdish parents and came to the UK as a child, when his family fled Saddam Hussein's regime. He is believed to be one of the richest politicians in the House of Commons, and helped found the polling company YouGov.
---
Of, course Nadhim Zahawi will remain a member of parliament and out of jail, fortunately for him, he is not a working-class mother who made a mistake on her universal credit claim, he only avoided paying tax to the tune of £5 million…
Support Labour Heartlands
Help Us Sustain Ad-Free Journalism
Welcome to the Heartlands of Independent Journalism
At Labour Heartlands, we are committed to delivering independent news, views, and opinions. Our mission is to hold those in power accountable, and we can't do it without your support. As a non-profit independent organisation, we rely on our donors to keep our journalism ad-free and impactful.
Like everyone else, we're facing challenges, and we need your help to stay online and continue providing crucial journalism. Every contribution, no matter how small, goes a long way in helping us thrive. By becoming one of our donors, you become a vital part of our mission to uncover the truth and uphold the values of democracy.
While we maintain our independence from political affiliations, we stand united against corruption, injustice, and the erosion of free speech, truth and democracy. We believe in the power of accurate information in a democracy, and we consider facts non-negotiable.
Your support, no matter the amount, can make a significant impact. Together, we can make a difference and continue our journey toward a more informed and just society.
Thank you for supporting Labour Heartlands
Just click the donate button below